FAHRRADTRÄGER INSTALLATIONSANLEITUNG
WIE MAN EINE
DIVIDE

ODER

DIVIDE FAT

INSTALLIERT
Dieser Gepäckträger ist sofort einsatzbereit für die Ösenmontage. Wenn Ihr Fahrrad keine oberen und unteren Ösen hat, produzieren wir eine vollständige Reihe von Fit Kits für Steckachsen oder Schnellspanner. Die Montage unseres Gepäckträgers über Steckachse oder QR-Spieß erhöht auch die Tragfähigkeit des Gepäckträgers auf 70 lbs / 31 kg.
WERKZEUGE BENÖTIGT:
4 mm Inbusschlüssel
5 mm Inbusschlüssel

6

mm Inbusschlüssel
Drehmomentschlüssel

10 mm Ringschlüssel

Gleitmittelpumpen

(bevorzugt) oder Fett
Wenn Sie eines unserer Fit Kits installieren, das Pucks verwendet, benötigen Sie außerdem:
Zange oder Dritthandwerkzeug

Kabelschneider oder Nagelknipser
Vergessen Sie nicht, Gleitmittel (bevorzugt) oder Fett auf alle Schrauben aufzutragen. Dies wird verhindern, dass die Bolzen, Sie haben es erraten, sich festsetzen und es schwierig machen, die Bolzen auf der Straße zu entfernen. Keine Sorge, wir verwenden bei Bedarf Nyloc-Muttern, um zu verhindern, dass sich die Schrauben von selbst lösen.
SCHRITT 1:

ANBRINGEN SIE DIE AUSFALLENDEN
Stellen Sie Ihren Old Man Mountain Gepäckträger auf den Kopf, so dass das "N" des eingestanzten Old Man Mountain Logos Ihnen am nächsten und das "O" am weitesten von Ihnen entfernt ist. Siehe Bilder A und B.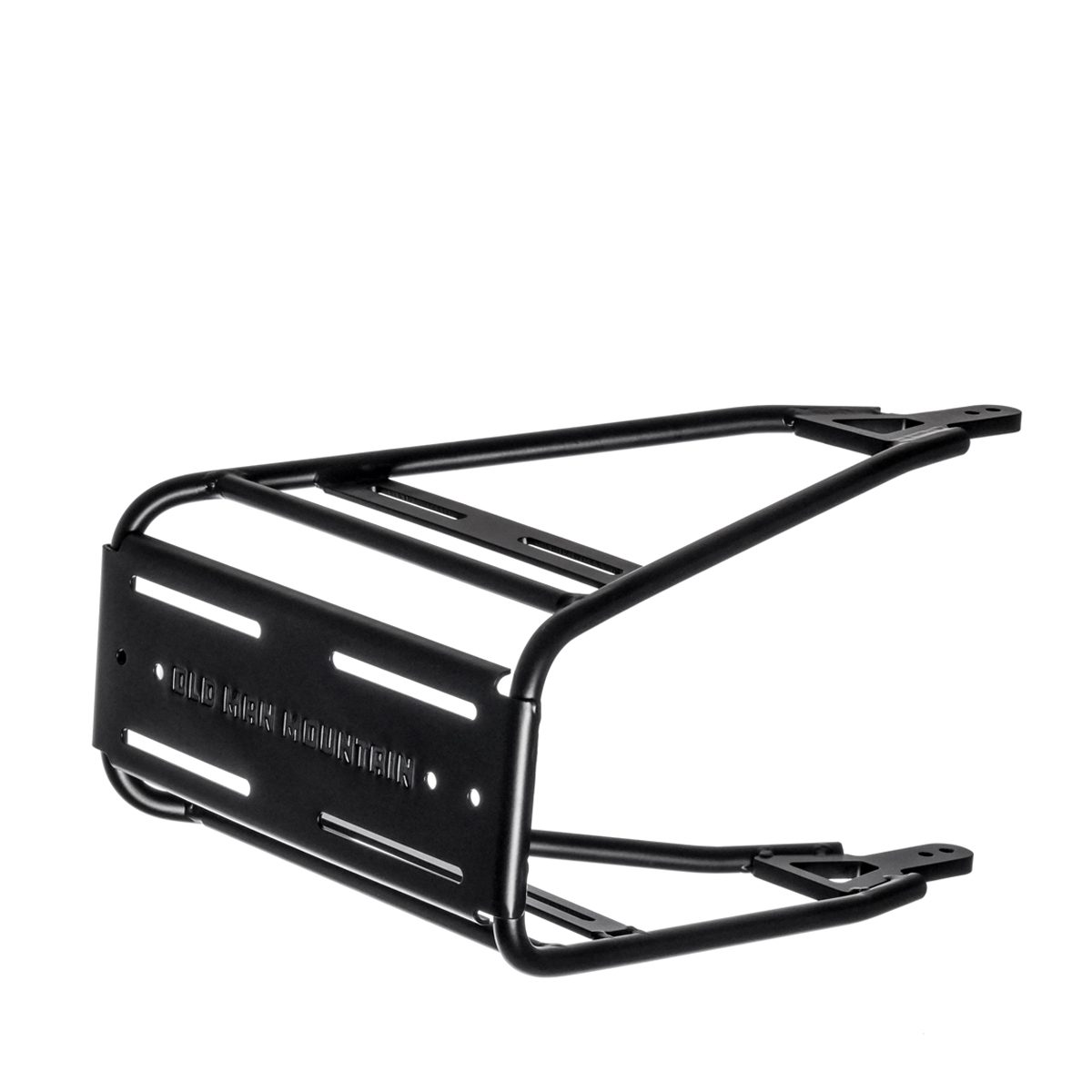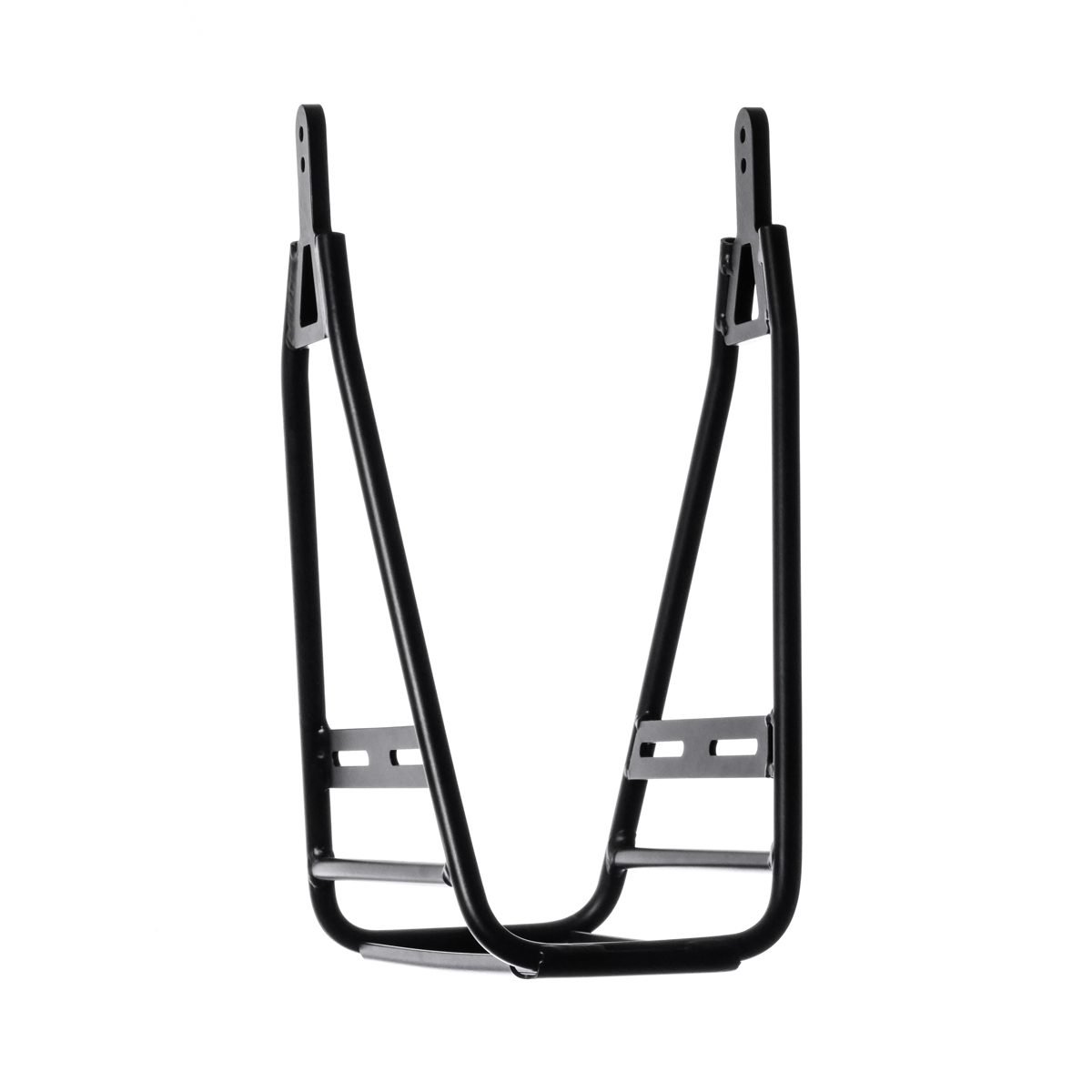 Ordnen Sie die Aussetzer wie in Bild C gezeigt an, um die Aussetzer Nr. 1 und Nr. 2 zu identifizieren.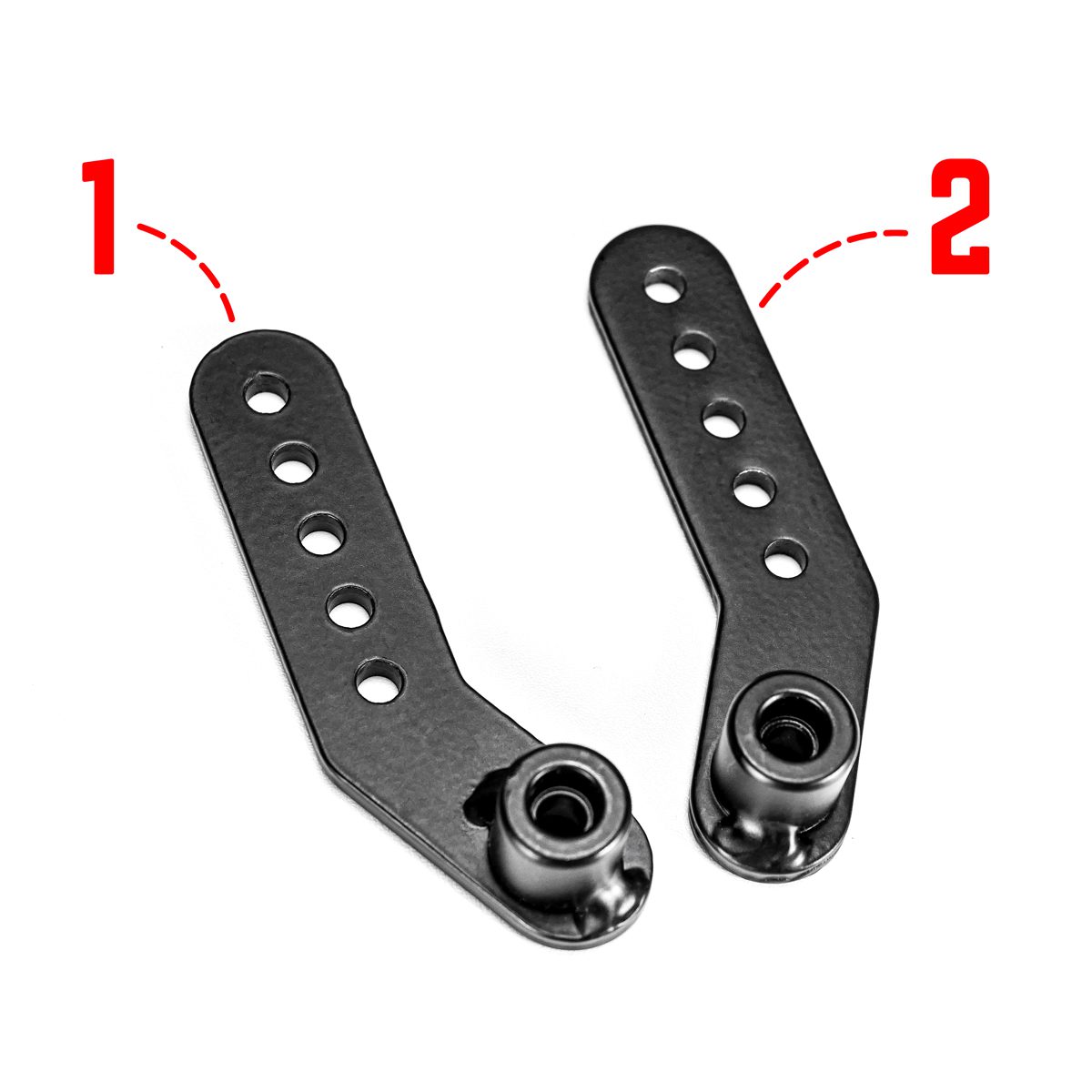 Select if you will be installing the rack as a front or rear rack.
STEP 2:

ATTACH THE RACK TO YOUR BIKE
Now select how you will attach the rack to your bike.
STEP 3:

ATTACH THE EXTENDERS
Now select how you will attach the extenders to your bike.
STEP 4:

FINAL CHECK AND HARDWARE TIGHTENING
Tighten up all the hardware to the following specifications.
M5 bolts (Eyelets) = 3 Nm
M6 bolts (Dropouts and Extenders) = 6 Nm
If you used Pucks, give the zip ties one more pull with a pair of pliers, then cut flush. (Nail clippers work well for a very flush cut).
We use Nyloc hardware where possible to ensure your rack stays securely and reliably attached to your bike on even the most rugged conditions but you should always double check all hardware and parts before each ride!
CONGRATS!
YOU'RE READY TO RIDE
TROUBLESHOOTING
Is your bike an independent thinker, unwilling to conform to bike industry norms? No problem! Our racks are incredibly adaptable and we have lots of tricks up our sleeve for strange bike fits.
For any fitment issues email us via [email protected]. We almost certainly have a solution to fit your bike and are quick to reply.