Meet the Crew
We're a bunch of bike geeks who like to go on adventures. We come from a wide range of experiences, from bikepacking to ultra-endurance racing, urban commuting, and pump track shenanigans. We eat a lot of tacos and often have long discussions about the famous "green salsa" at our local taco truck. Lucky for us, we are headquartered in Bend, Oregon, where we have hundreds of miles of singletrack, dirt roads, and lonely pavement to spin the wheels.
Chris Kratsch
COO & Co-Owner
Chris worked in the outdoor industry in sales and customer service for most of his life, so he is meticulously obsessive about making great products and providing great service. Growing up in Southern California, he spent days shredding his BMX bike through the hills behind his house. He's built more than a few trails in Central Oregon and still loves to put the hammer down riding single track. He's personally used Old Man Mountain racks on his bikes since 1999 and he's more than stoked to now own the brand.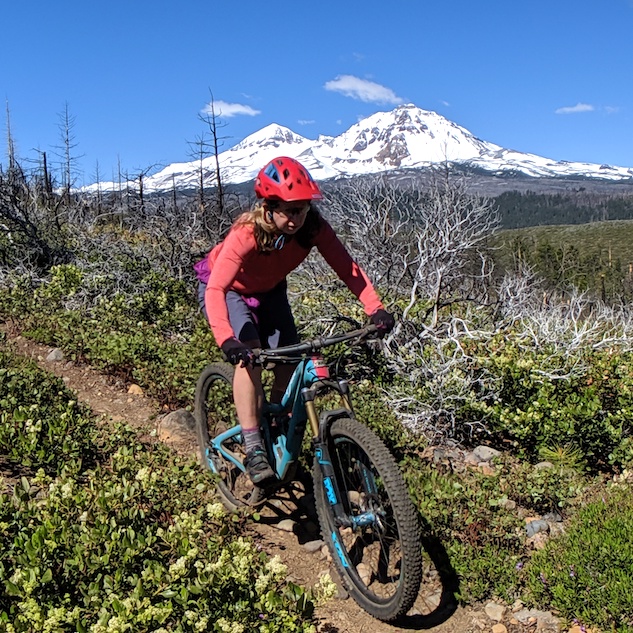 Katy Bryce
CEO & Co-Owner
Katy is the wordsmith and adult in the room attempting to corral the chaos when needed. She heads up all strategery, administration, and financial oversight duties and makes the taco runs when needed. She digs being way out in the woods with her bike, a few Snickers bars, and her friends. At 5 feet tall, she's tiny but mighty, and her favorite pastime is taking pictures with really tall people in Europe. She's also a writer and published guidebook author. Check out her bestselling book – a guidebook for mountain biking in Bend, Oregon.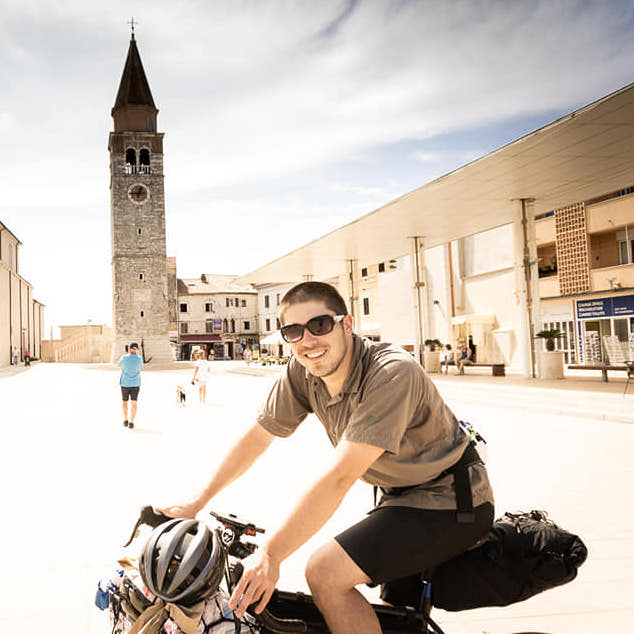 Tory Sox
Customer Service & Sales
Chances are if you email us with a question, Tory is your guy. As a former bike shop manager, his brain holds more bike related information than anyone and he loves seeing our customers on cool adventures. He's also a superb bike mechanic and keeps the obscure boy bands playing on the shop stereo. He's working on his hand-modeling career, but in the meantime he's stuck with us. When he's not working, he's found bike touring with his wife Katie or goofing off at the pump track.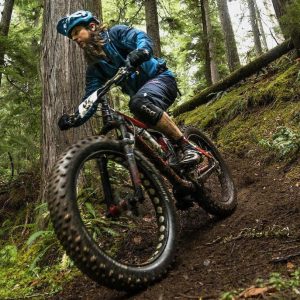 FuzzyJohn Mylne
Sales Director & Product Development
Fuzzy
started exploring his world by bike when he was about five years old, riding the hills around his house and started racing by age eleven. He has raced the road, triathlons, and mountain biking, but mountain biking was his true passion. In his mountain biking career, he raced for both the Sho-Air team and Niner Bikes factory team, winning multiple national championships along the way. He most recently worked at Fatback Bikes as Brand Manager, and he's often spotted in the Old Cascades on REALLY big tires.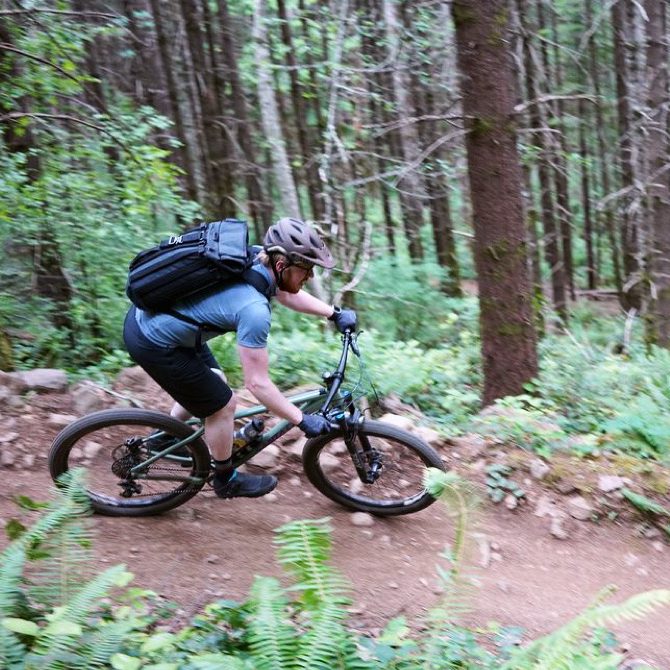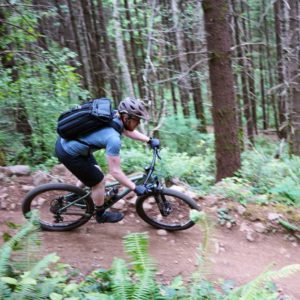 Erik Fenner
Marketing Director
Erik spent ten years wrenching on bikes in the PNW and New York City. He grew up mountain biking then moved to NYC, racing track at the Kissena Velodrome and dodging traffic in the city. Now back on the west coast, he's returned to riding on dirt. He now spends his time obsessing over crank and valve positions while setting up bikes to photograph.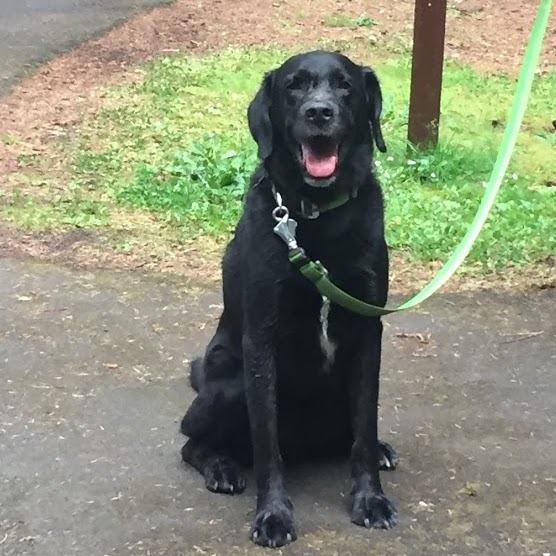 Wally
Shop Dog
Wally is one lazy shop dog and spends most of the day lounging in his bed. Until the UPS or FedEx truck comes – he then goes bonkers for treats. When Wally's not working, he's often found lounging in a different bed at home. Wally loves dead fish, sticks, pine cones, and swimming in the river. He doesn't ride a bike.
Old Man Mountain, along with our sister company, Robert Axle Project, is a fast growing company located in Bend, Oregon. We hustle and have fun and get a lot done for a small company.
As we continue to grow we often have positions available. If you think you're a great fit for our team, we want to hear from you. Send us a message via out Contact Us form.
Packaging, Assembly, & Warehouse
The Robert Axle Project and Old Man Mountain are growing bicycle component manufacturers and wholesalers located in Bend, Oregon. Be part of our growing business and take us to the next level! This is an entry level, full time, Monday through Friday position.