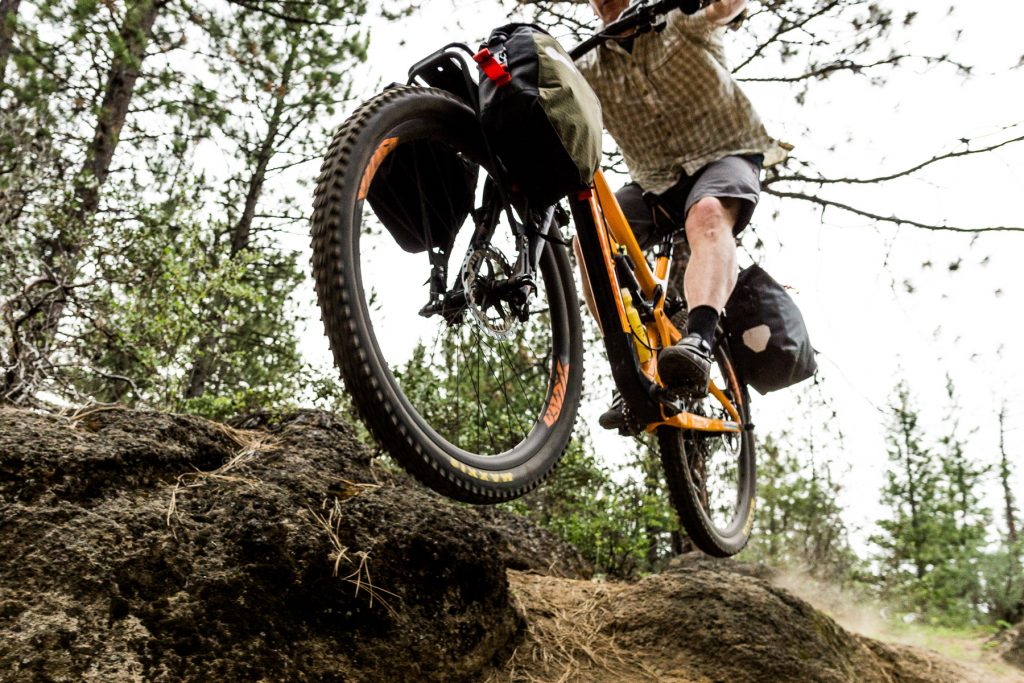 Old Man Mountain Racks and Fit Kits
Ready to purchase the strongest cargo rack that fits your bike right? The Old Man Mountain system uses two parts: the rack frame and the Fit Kit. The Fit Kit is based on your bike make and model, so when purchasing your rack, be sure to use the Fit Kit Finder to find the correct Fit Kit!

Our Fit Kit System
Purchasing a rack for your bike is a bit like purchasing a roof rack for your car. Just like cars, bikes these days are all very different. Long gone are standard rear triangles, round tubes, and rigid front forks. A lightweight road bike might have traditional geometry with thin tubing, while a full-suspension mountain bike will have drastically different shapes and lines. Fat bikes have wide hubs and tires and gravel bikes have their own unique tire widths and geometry.
The Fit Kits provide flexibility, which means you can purchase one rack frame and multiple Fit Kits to fit different bikes, front or rear.
How It Works
Choose your rack frame. The Classic Sherpa fits on bikes with a 3-inch tire or smaller (road, gravel, cross, mountain, and many urban bikes). The Fat Sherpa fits, well, fat bikes with a 4-inch tire or larger. 
Now you need a Fit Kit. The Fit Kit contains all the parts and pieces that attach the rack to your bike. The Fit Kit is very specific to YOUR bike. When you enter your bike information into the Fit Kit Finder it will tell you what Fit Kit SKU number to buy.
Choose your Fit Kit. Select the correct Fit Kit SKU in the dropdown menu.
You're ready to buy. Enjoy your rack and get out on some adventures!
You can add different Fit Kits. Say you want to put your newly purchased rack on the front of the same bike, or you want to put it on a different bike. You don't need to buy a whole new system – you can just add another Fit Kit!