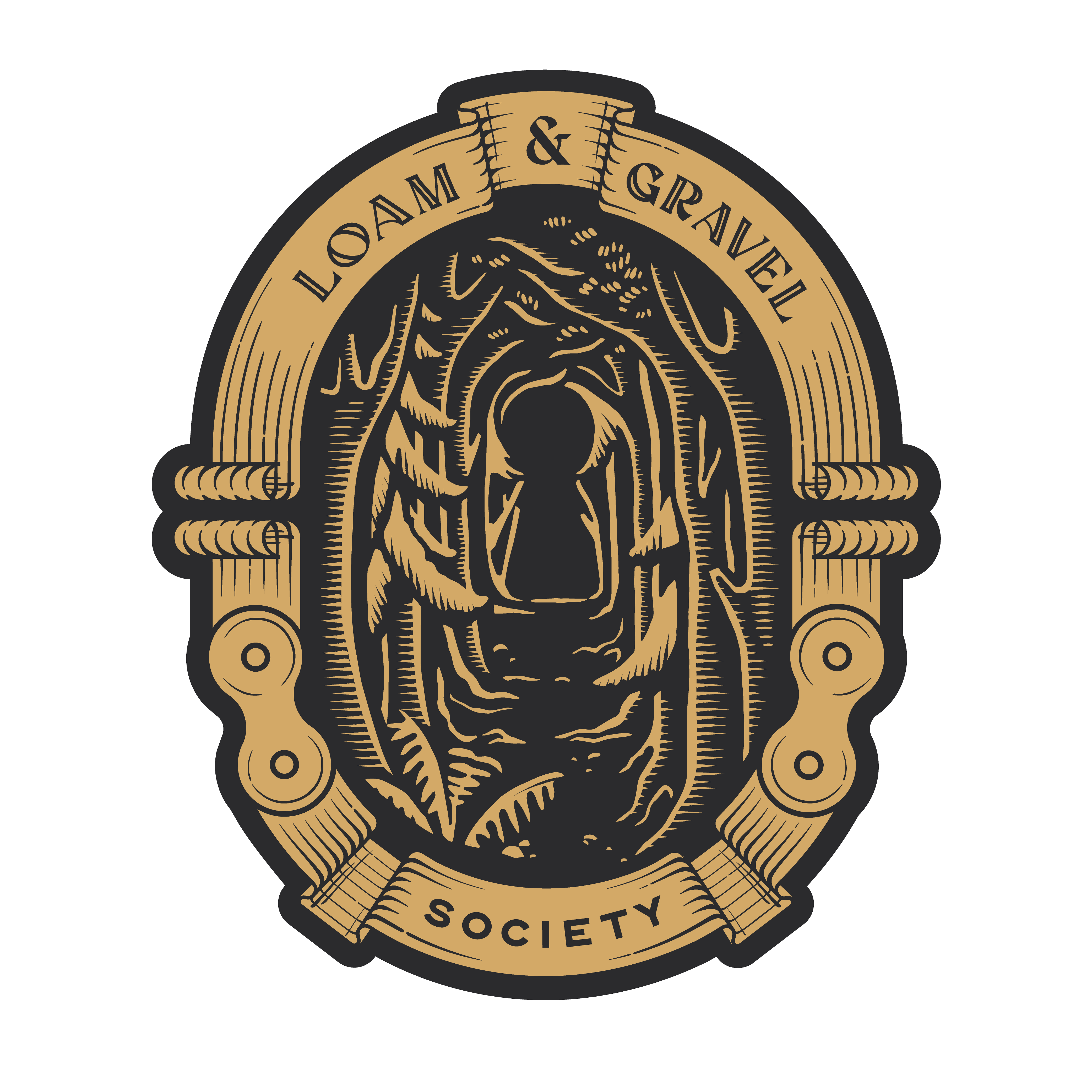 Therefore We look upon with favor, all forms of cycling, but with particular grace We encourage the exploration of

Loam and Gravel
First Charter, A.D. 2022
Old Man Mountain, by the grace of soil, trees, and stone, provider of trails and roads, to all whom these presents shall come, greeting!
We have resolved ourselves to pedal. To place one foot in front of the other in pursuit of the next bend in the road and turn on the trail. We now resolve to do more. To extend Our utility of the bicycle, to see it as a tool to be adapted to many tasks and utilized whenever possible. Therefore We look upon with favor, all forms of cycling, but with particular grace We encourage the exploration of Loam and Gravel, especially those by which We find new experiences and new friendships, altering Our perspective of the bicycle and those who ride beside Us. In order, therefore, that such rides, which have not hitherto been sufficiently gnarly in any part of the world, may shine conspicuously amongst Our people, and that the world may recognize Us not only as the Defender of Bikepacking, but also as the universal disciple and patron of every kind of cycling. Know that We have ordained, established, and granted, that henceforth forever there shall be a Society consisting of a President, Council, and Fellows, who shall be called and named The President, Council, and Fellows of the Loam and Gravel Society.
EPISODE 01: Thunderbolts & Pine Trees 
EPISODE 02: Scullbinder and Horny Toads
EPISODE 03: Shredpacking in Utah
To further the goals of The Loam and Gravel Society and adhere to its charter, Old Man Mountain has elected Karl Kroll and Rachael Sawyer as its presidents. They will be tasked with living in an adventure van provided by Carefree Camper Co, exploring the western United States, and documenting their explorations for the Society as they ride in diverse locations and explore the adaptability of bikes and the people that ride them.
Throughout the expedition, Karl and Rachael will ride with and interview folks who use bikes in a myriad of ways. They will go bikefishing in Oregon, bikerafting with Steve Fassbinder (@RepublicofDoom), adaptive bikepacking with Bowhead Corp (@BowheadCorp), and a whole lot more. Astrophotography? Food Foraging? Surfing? Geology-packing? Birding? We'll see.
They will document his findings via an eight-episode series that will be available through our Youtube channel. In addition to the eight episodes, they will be posting trip logs to the channel as well, covering day to day life on the road and trail.
JOIN US ON OUR ADVENTURE!
If you would like to become a Fellow of the Loam and Gravel Society, to be known as a defender of bikepacking, but also as a universal disciple and patron of every kind of cycling, we encourage you to subscribe to Old Man Mountain's YouTube channel and follow them on Instagram. There will be patches.
The Loam and Gravel Society is chartered by…
The Loam and Gravel Society is Patroned by…
Membership to the Loam and Gravel Society is always open to everyone.
If you would like to be a Fellow of The Loam and Gravel Society you may submit your information below.