Axle Pack
Let Me Know As Soon As Axle Pack Is Available!
Old Man Mountain Axle Pack is unlike any fork mount adapter you've seen. Rather than trying to clamp to round or tapered surfaces and just hope it doesn't slip or spin, Axle Pack is, you guessed it: Thru Axle mounted! Attaching to the axle makes it impossible to slip or spin.
Axle Pack is lightweight, reliable, robust, and rigid. With four mounting point you can also choose to run your gear higher or lower depending on your needs.
Mounted to one of our Fit Kits, Axle pack is also easily swappable with any of our racks so you can pack the right gear for the ride.
Have a carbon road bike? Perfect! Suspension fork? Perfect! Aluminum bike but you don't trust the rivnuts? We've got it! Long story short, if you have a thru axle fork, we have an Axle Pack ready for you.
Axle Pack is designed to be mounted to our Thru Axle Fit Kits. After you add the Axle Pack to your cart you can use this Fit Finder to get the correct Fit Kit.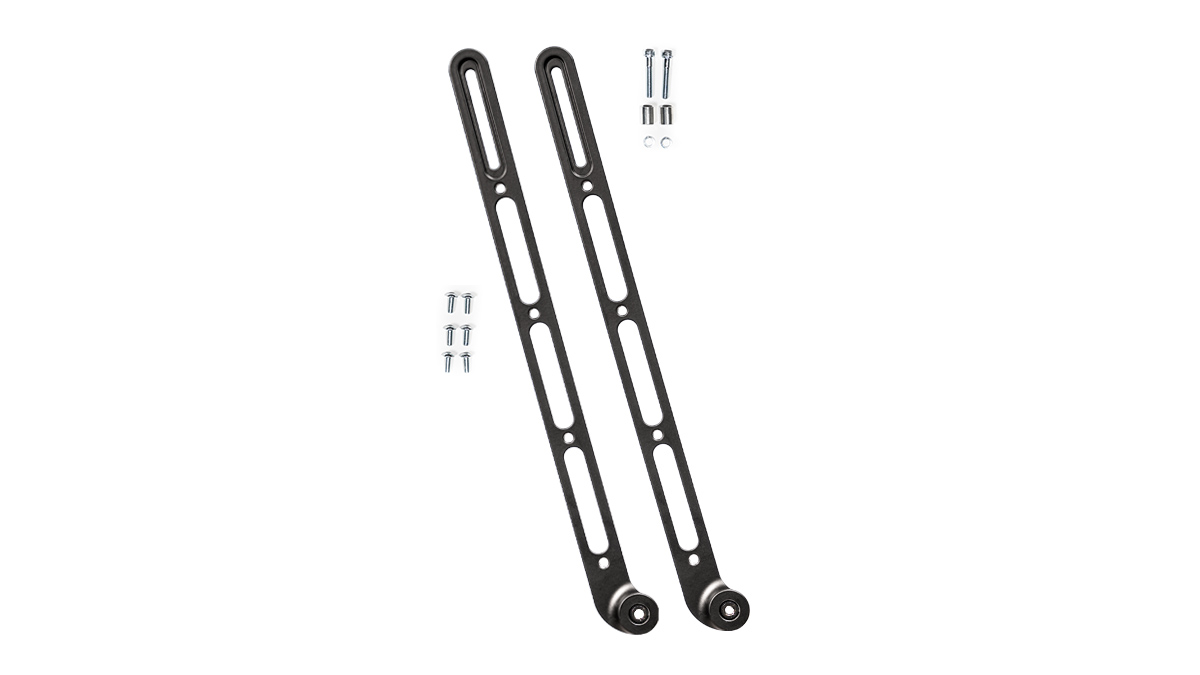 What Makes Axle Pack So Special?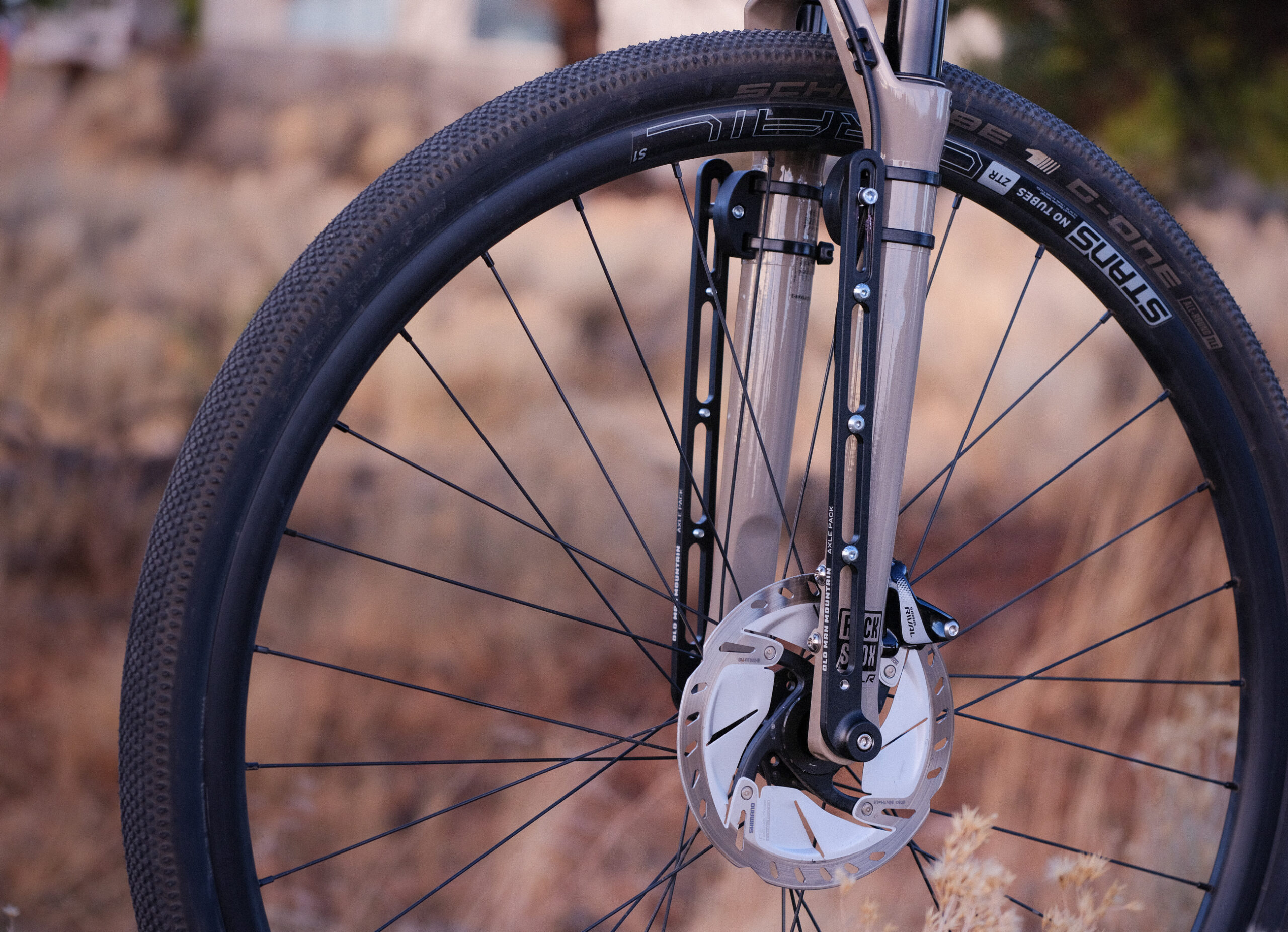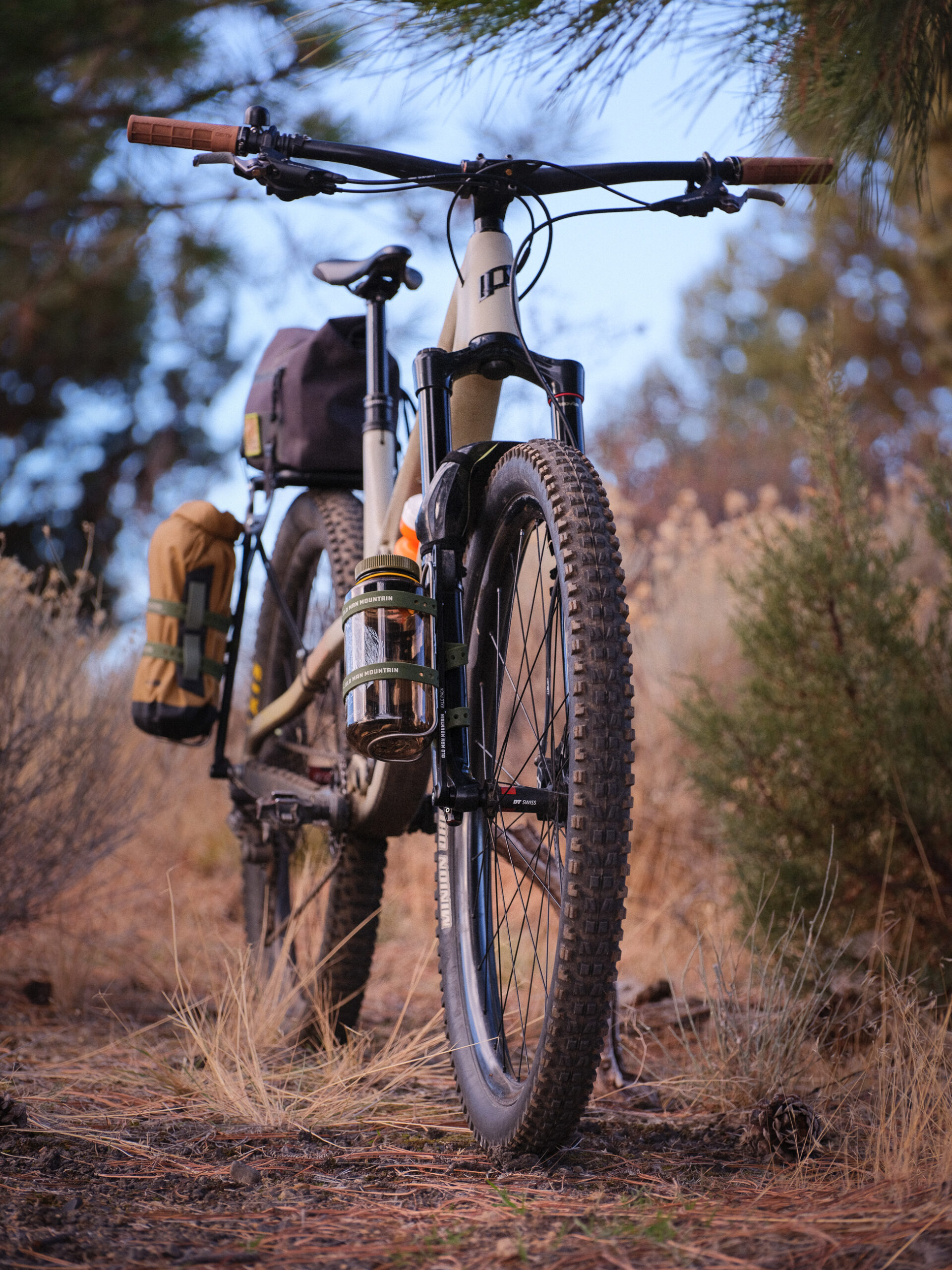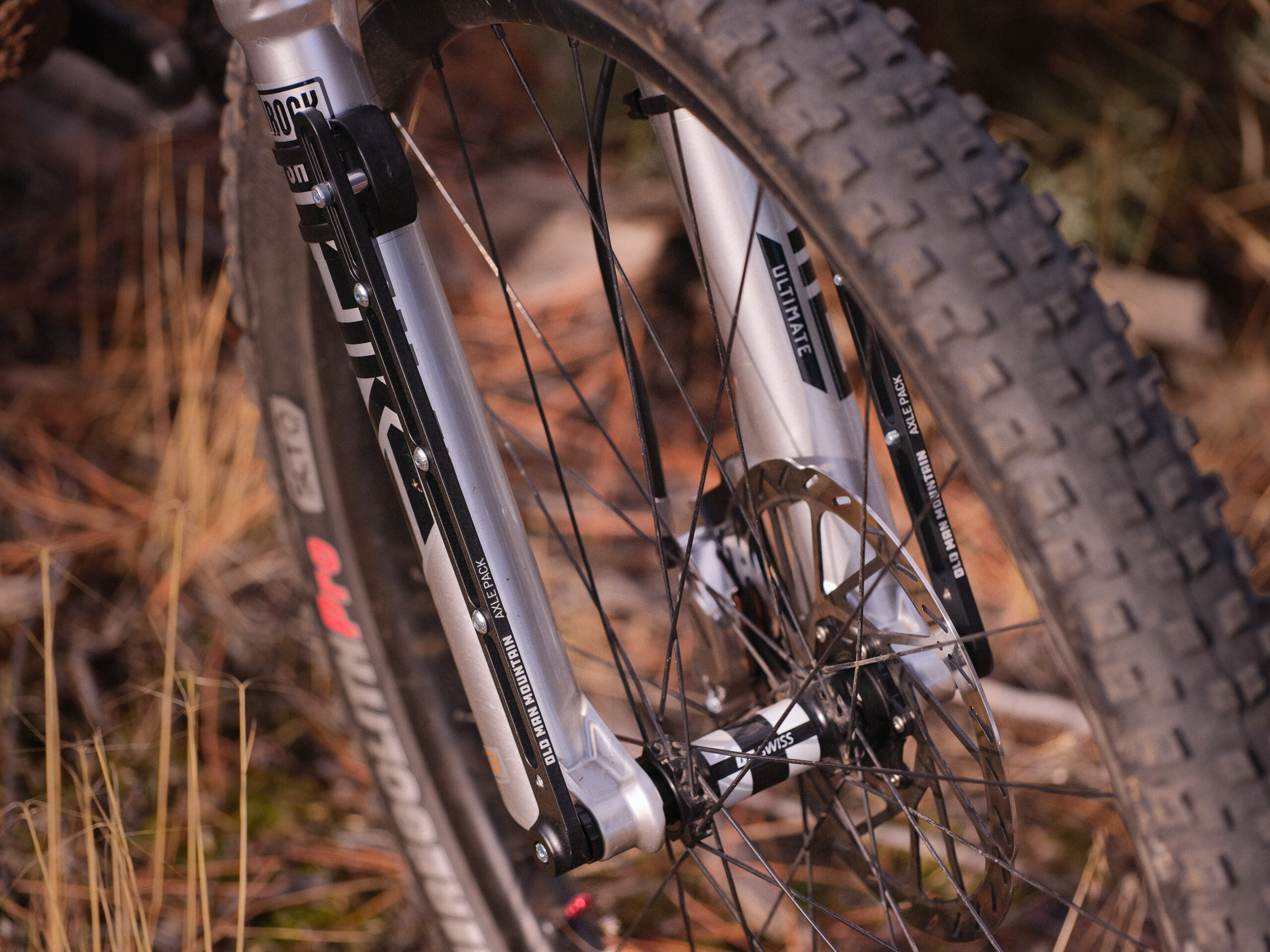 Lightweight and Reliable!
Axle Pack is built to suit your needs, carrying you gear on any fork. Let's get into the details and specs.
Fits any fork using our thru axle Fit Kits.
Made from 6061 aluminum, Axle Pack is lightweight, stiff, and strong.
A svelte 73g per side.
It securely mounts to our axle studs.
Cannot slide down or rotate around the fork legs.
It can carry a lot more than a fork that has 3-pack mounts.


Most bike's mounts are rated to just 1.5kg each! Add to that low weight limit, the possibility of an impact to the bags on a tree or rock and you have a fair chance of ripping the eyelets out of your fork, especially a carbon fork.

Axle Pack is rated to 10kg per pair!
Made in Taiwan.
Lifetime warranty!