BIKE RACK INSTALL INSTRUCTIONS
HOW TO INSTALL A
DIVIDE

OR

DIVIDE FAT
This rack is eyelet-mount ready out of the box. If your bike does not have upper and lower eyelets, we produce a full-line of Fit Kits for thru axles or QR skewers. Mounting our rack via thru axle or QR skewer will also increase the load capacity of the rack to 70 lbs / 31 kg.
HOW TO INSTALL A REAR RACK ON A BIKE WITH EYELETS
HOW TO INSTALL A FRONT RACK ON A SUSPENSION FORK
HOW TO INSTALL A RACK USING A FIT KIT
TOOLS NEEDED:
4mm hex
5mm hex
6mm hex (for front rack installs)
Torque wrench
10mm box wrench
Anti-seize (preferred) or grease
If installing one of our Fit Kits that uses pucks, you will also need:
pliers or third hand tool
cable cutters or nail clippers
Don't forget to apply anti-seize (preferred) or grease to all bolts. This will prevent the bolts from, you guessed it, seizing and making it hard to remove the bolts down the road. Don't worry, we use Nyloc nuts where needed to prevent bolts from loosening on their own.
STEP 1:

ATTACH THE DROPOUTS
Set your Old Man Mountain rack upside down so that the "N" of the stamped Old Man Mountain logo is closest to you, the "O" furthest away from you. See images A and B.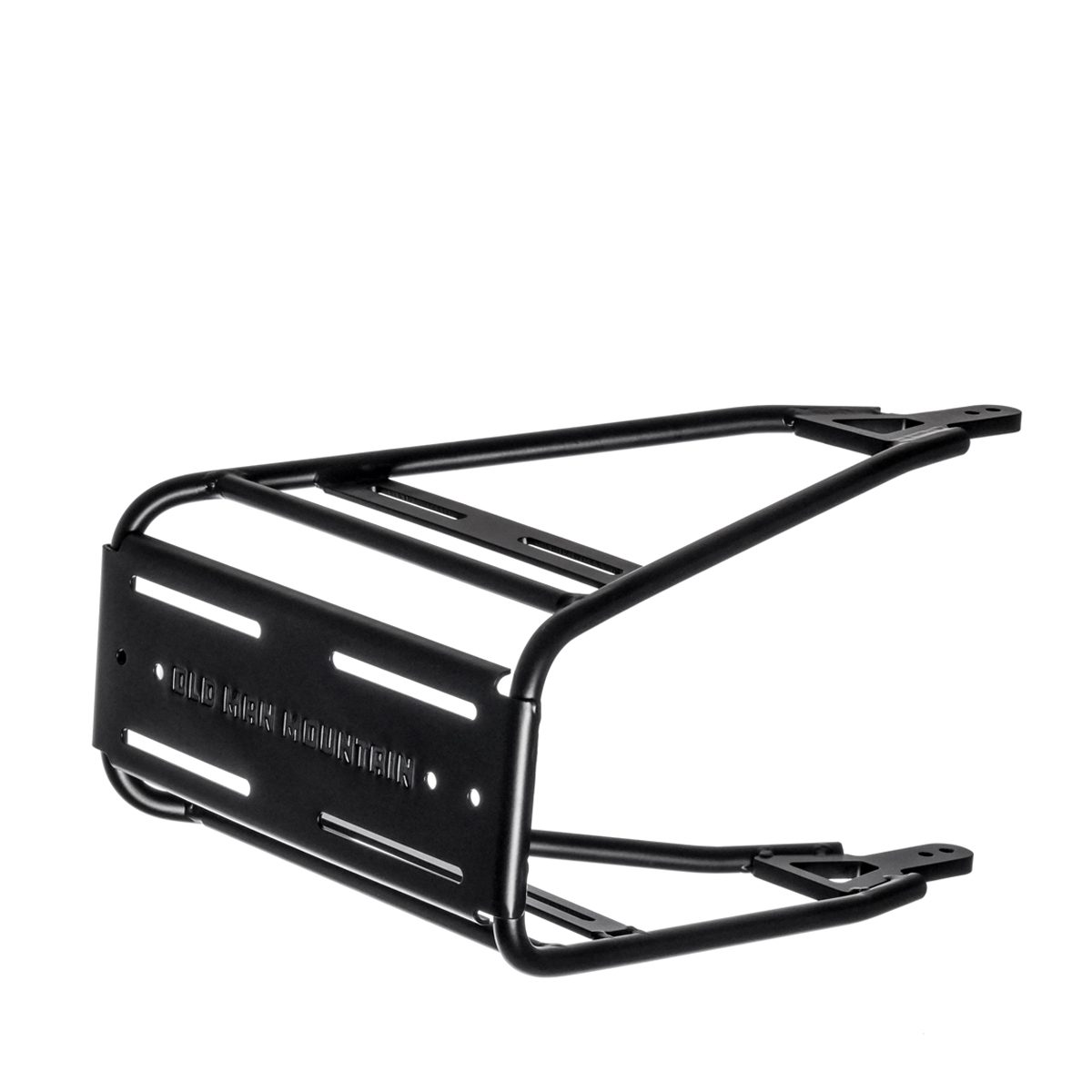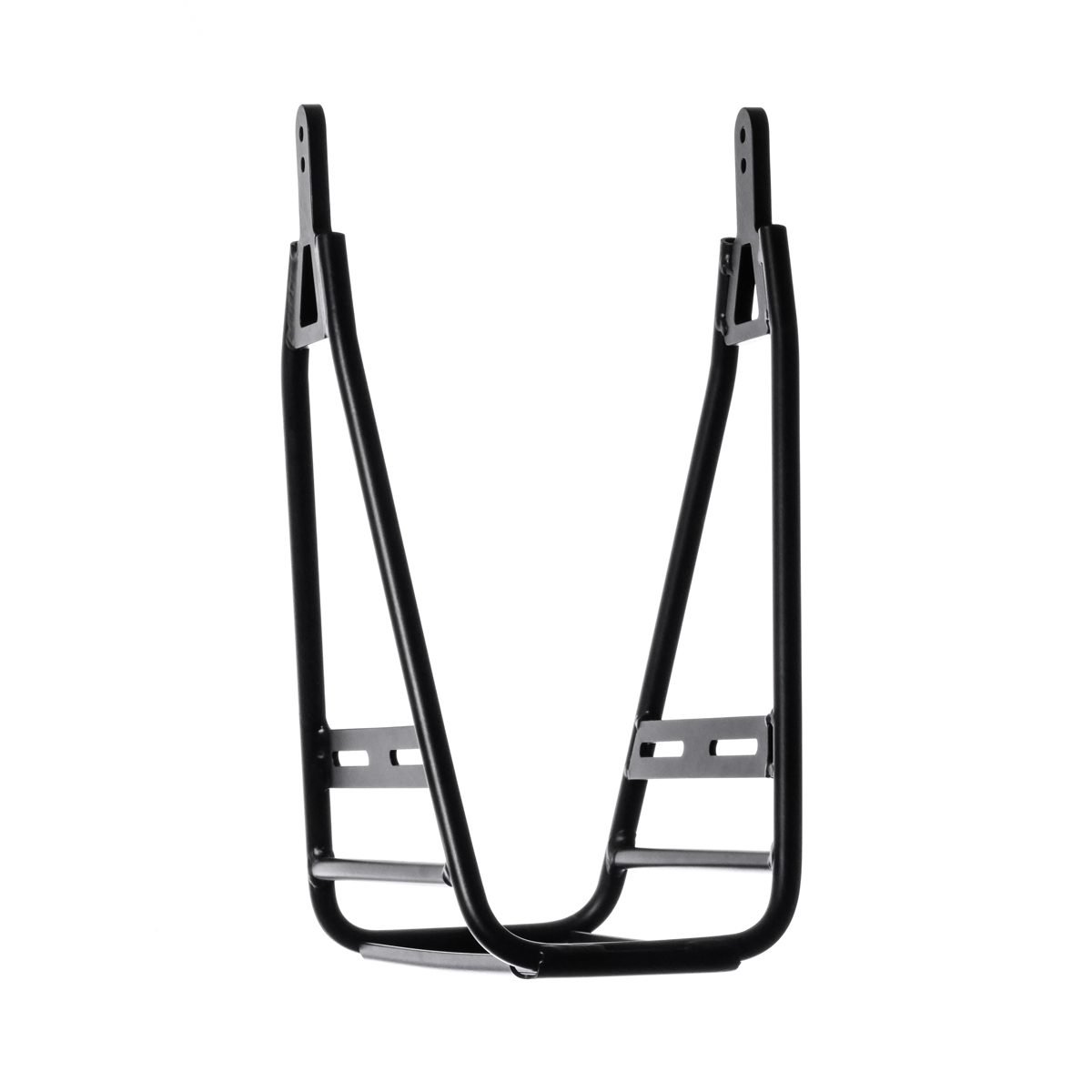 Arrange the dropouts as seen in Image C to identify dropout #1 and #2.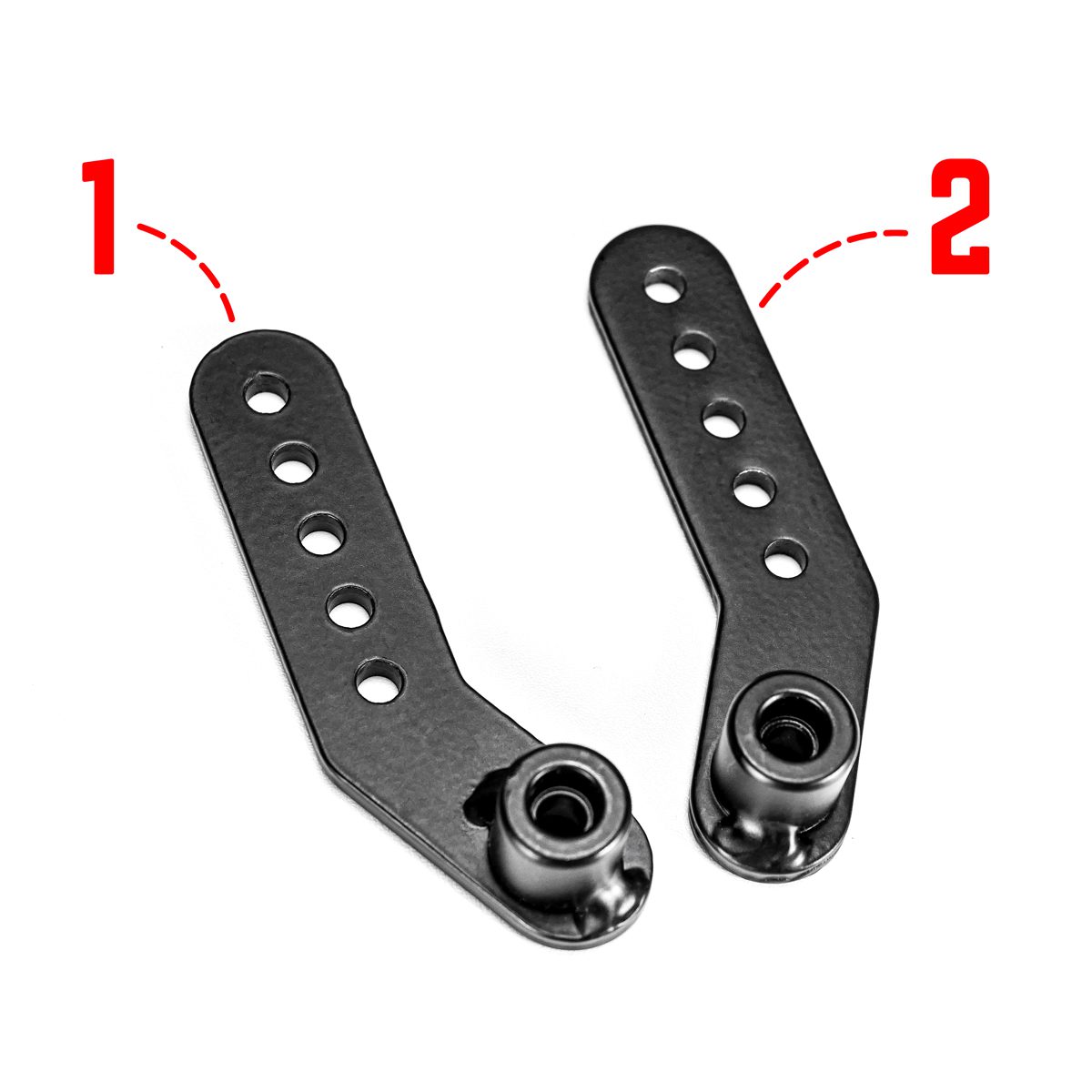 Select if you will be installing the rack as a front or rear rack.
STEP 2:

ATTACH THE RACK TO YOUR BIKE
Now select how you will attach the rack to your bike.
STEP 3:

ATTACH THE EXTENDERS
Now select how you will attach the extenders to your bike.
STEP 4:

FINAL CHECK AND HARDWARE TIGHTENING
Tighten up all the hardware to the following specifications.
M5 bolts (Eyelets) = 3 Nm
M6 bolts (Dropouts and Extenders) = 6 Nm
If you used Pucks, give the zip ties one more pull with a pair of pliers, then cut flush. (Nail clippers work well for a very flush cut).
We use Nyloc hardware where possible to ensure your rack stays securely and reliably attached to your bike on even the most rugged conditions but you should always double check all hardware and parts before each ride!
CONGRATS! YOU'RE READY TO RIDE
TROUBLESHOOTING
Is your bike an independent thinker, unwilling to conform to bike industry norms? No problem! Our racks are incredibly adaptable and we have lots of tricks up our sleeve for strange bike fits.
For any fitment issues email us via [email protected]. We almost certainly have a solution to fit your bike and are quick to reply.