Expedition Ready Racks For Every Ride.
The Divide and Divide Fat
Old Man Mountain racks are the most versatile racks available. Capable of mounting to full-suspension mountain bikes, gravel bikes, road bikes, fat bikes, even tri-bikes if that's what you're in to.
Tested and trusted in the most extreme environments on earth (we're still trying to get NASA to take them to the moon). Our racks have helped riders traverse Iceland in bitter cold winters, carried the gear of countless GDMBR riders, and circumnavigated the globe. The only remaining question is where will it go with you?
"This is one damn good rack!"
70 Bottles of Beer On The Rack!
70 bottles of beer! Take one off, drink carefully, 69 bottles of beer on the rack!
Because OMM racks can mount via thru axle or QR skewer, instead of eyelets, they can carry an immense amount of weight without fear of damaging your bike. Up to 70 lbs! While that's a bit more than we like to tour with, it's nice to know your rack can handle whatever you want to strap to it.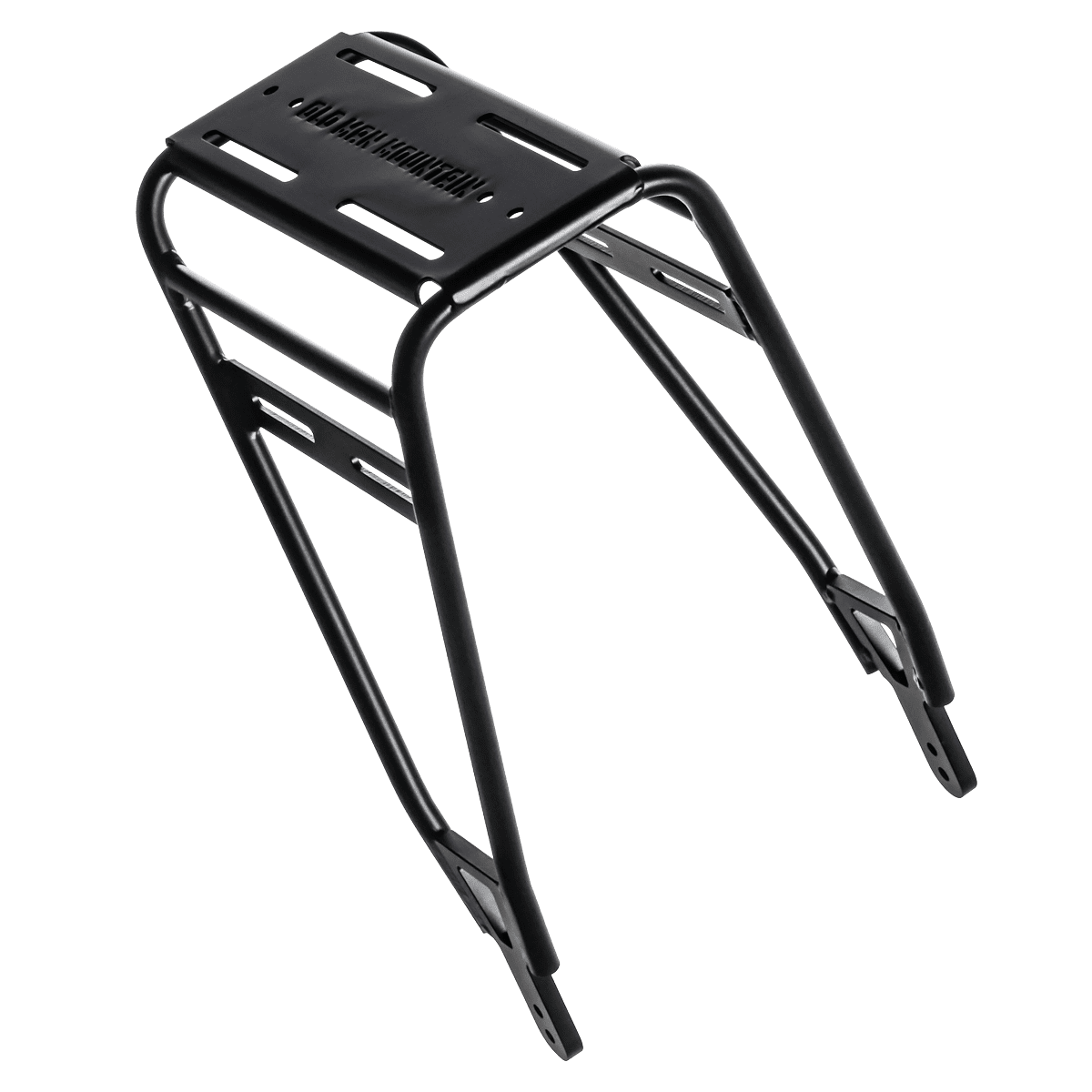 Different Strokes For Different Folks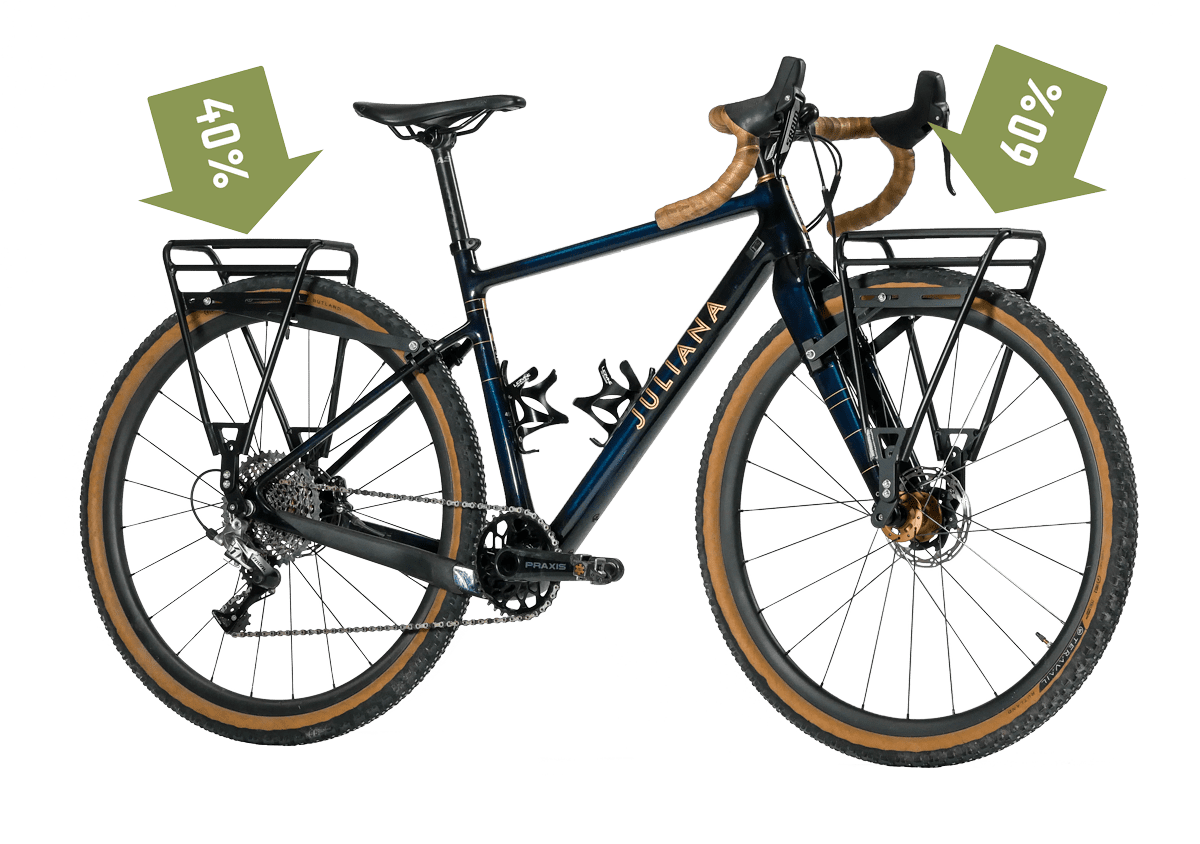 We're not all the same, and neither are our bikes. The Divide comes front or rear ready to compliment your riding style and what you like to carry.
If you're not sure what you want to carry, we like to start with 40% of the weight in the rear and 60% in the front. This keeps your front wheel planted when the trail gets rowdy, with plenty of traction to send it where you want!
Mount It To Anything
The Divide comes ready to mount like every other rack, but what if your bike isn't mean't for a rack? Never fear, our Fit Kits are here!
Our Fit Kits take the weight off your frame and moves it to the axle; the part of your bike that's designed to be super stiff and carry a ton of weight. And if you don't have upper eyelets to attach the stays, we have pucks that strap to the frame with our ultra rugged zip ties, or we have a seatpost collar that has extra mounting points.
Tested and Proven
Trusted by Chris Burkard, Rebecca Rusch, and Angus Morton on their self-supported traverse of the Icelandic Highlands in Winter.