Tucked away in Spain's northeastern Catalonia region, above Barcelona and beside the River Onyar, you'll find Girona. It's best known for its medieval architecture, walled Old Quarter (Passeig de la Muralla or "Walk of the Wall" which was built between the 9th and 14th century) and the Roman remains of the Força Vella fortress. The big bosses here at Old Man Mountain and Robert Axle Project took a couple of well earned days off before getting back to bikelandia. CEO Katy Bryce has shared a few words about the trip and it feels like you're riding right beside them on their adventures.
"I had heard that Girona, Spain was a bike city. I should know what that means. Heck, I live in a bike town – Bend, Oregon. But Girona lived up to its reputation and then some, and is a true, honest-to-goodness bike city. Bikes permeate nearly everything.

Girona's infrastructure, weather, culture and bike shop environment lends itself to be a top-notch cycling destination. Add in delicious food, old architecture, expansive plazas and friendly people, it really is a cyclist's dream come true.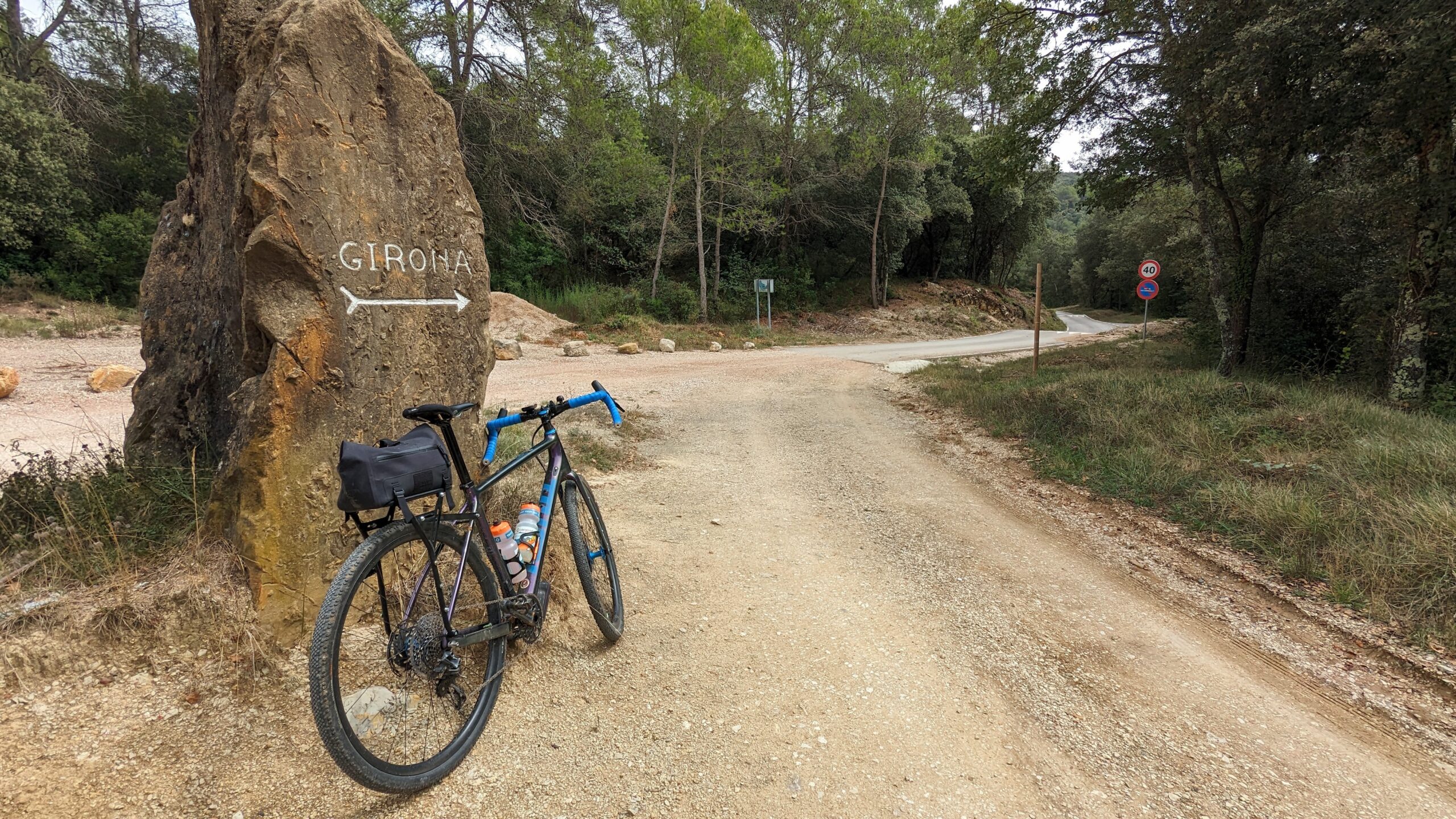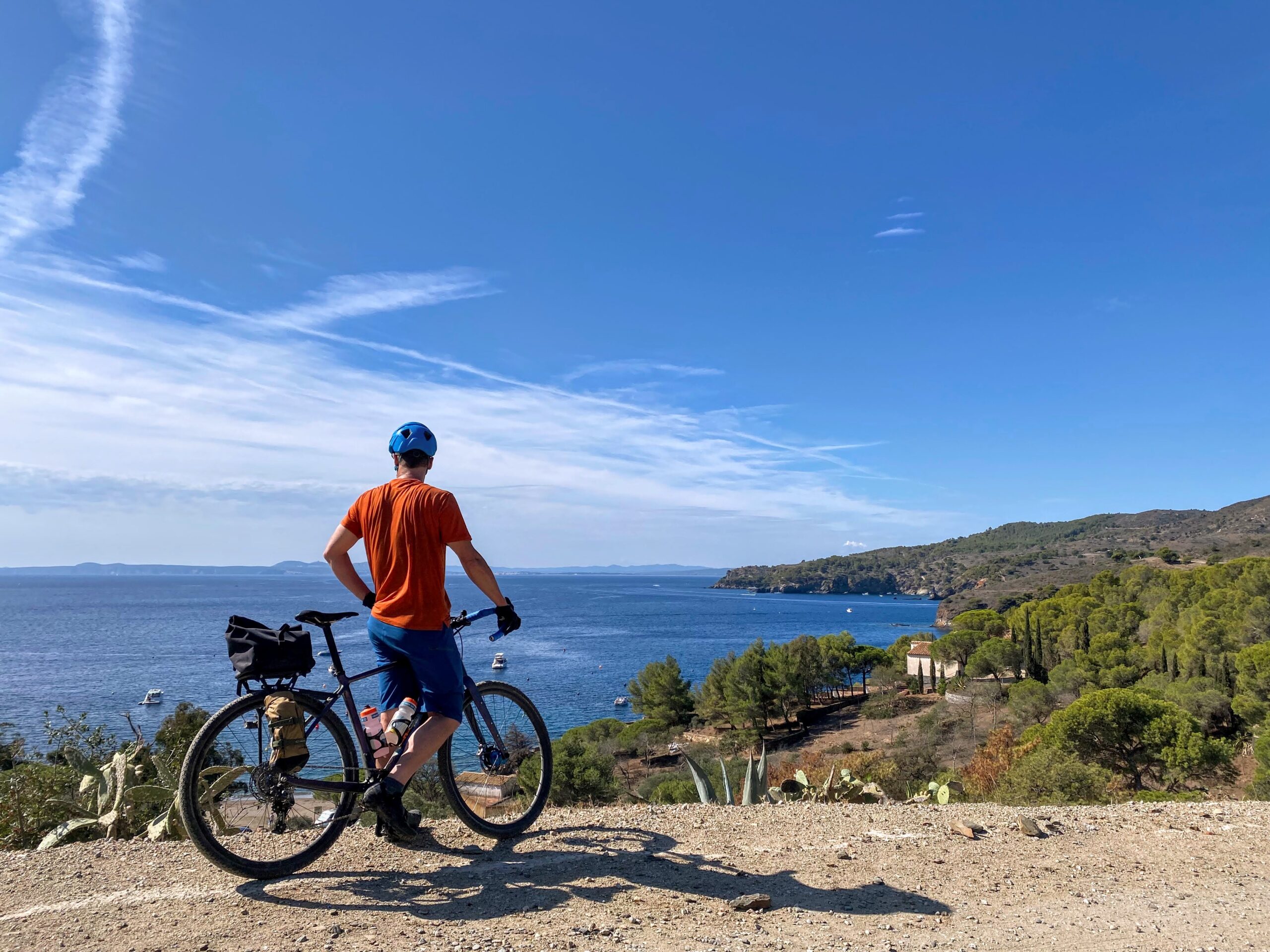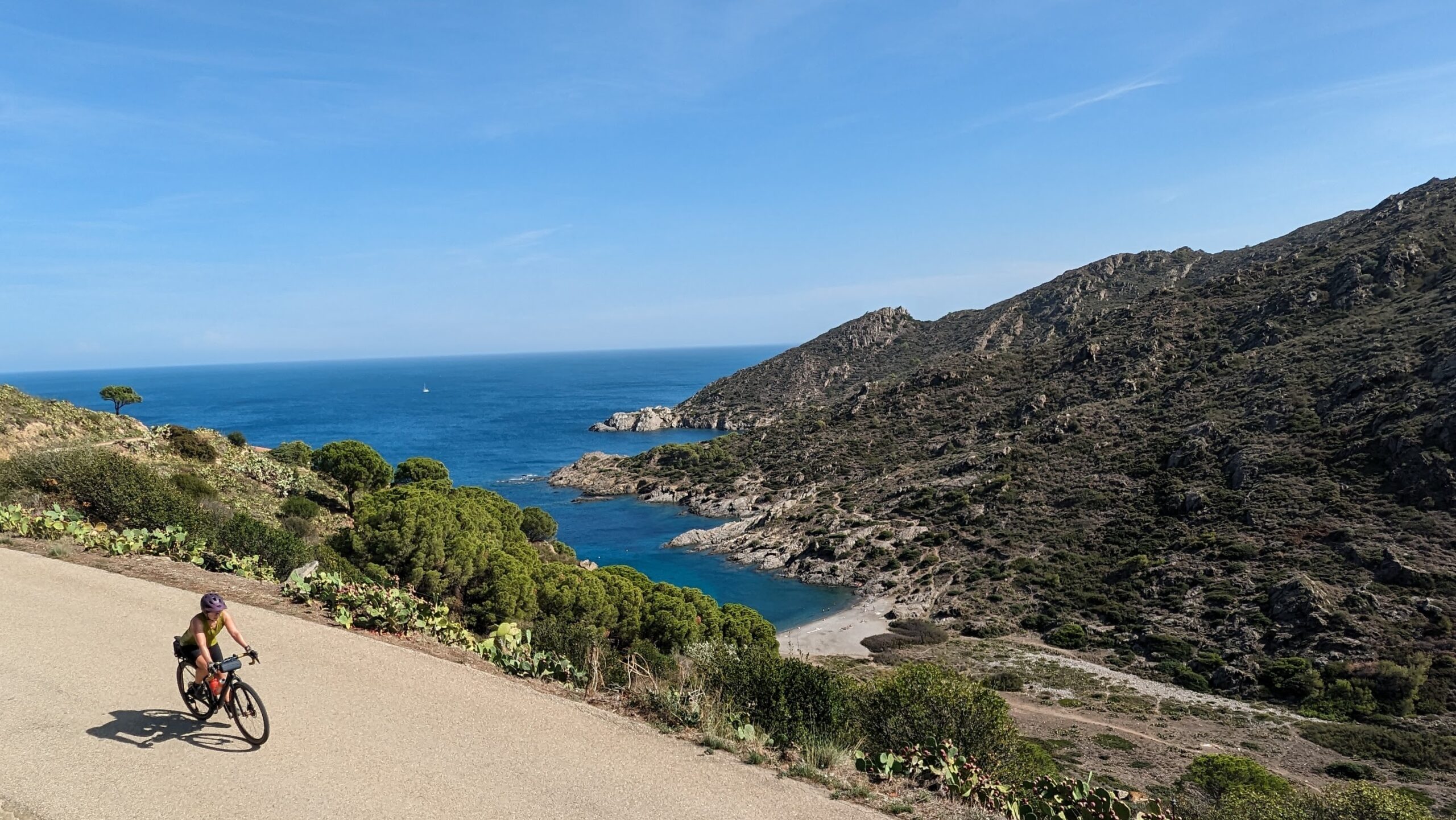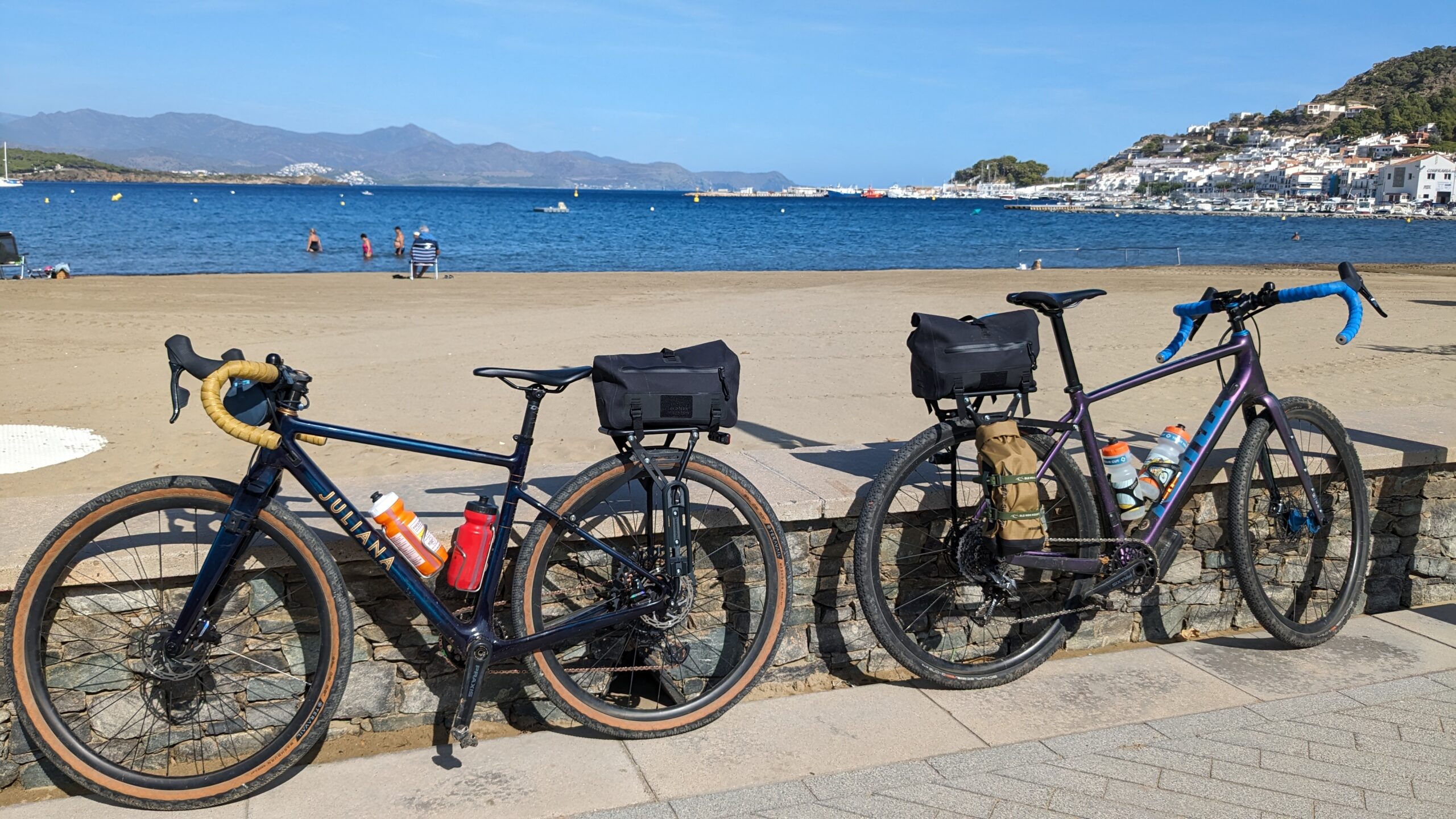 Girona Day Rides and Day Dreams
We arrived on a train from Barcelona, and made the quick walk to the apartment where we were staying. Anxious to get out on a ride, Chris assembled our gravel bikes, ready for the next day. It was easy to find a route on Ride with GPS, and we chose a route posted by one of the local shops, Eat Sleep Cycle.
This 35-mile route took us along the southern Via Verda, one of the several "greenways" that radiate from Girona to the nearby countryside. It was a dream to ride a mix of crushed gravel paths, gravel roads, and quiet pavement as we completed a loop southwest of the city.
Day 2 took us up Rocacorba. The paved route up Rocacorba is known as a test climb for the multitude of pro road racers that live and train in Girona. But, being the dirt people we are, we opted for the gravel route, that seemed to climb straight up the mountain. It was warm, humid, quiet and grueling, but a complete blast reaching the top. Zipping down the pavement was amazing, and then back to town on 15-miles of the western Via Verde.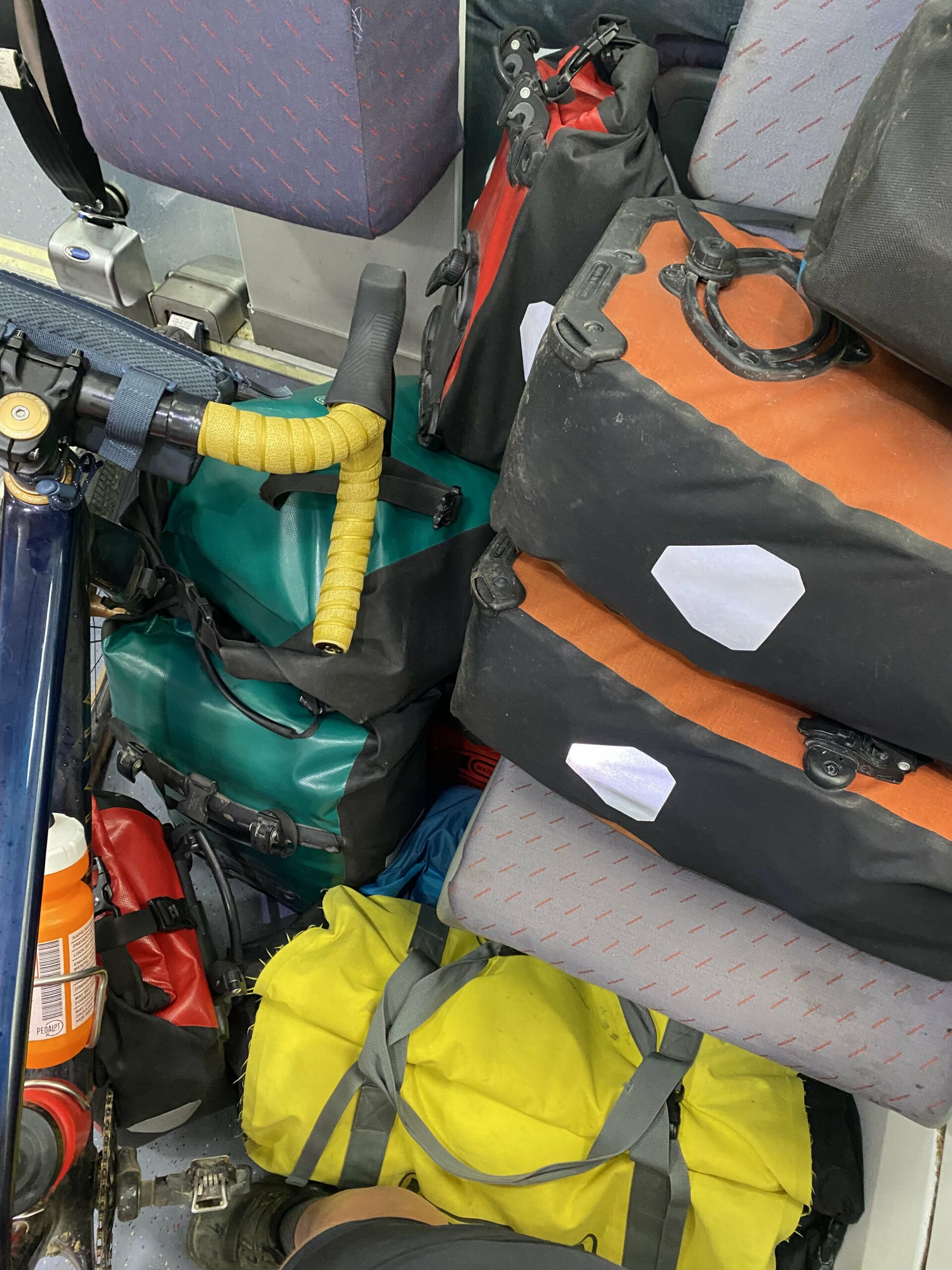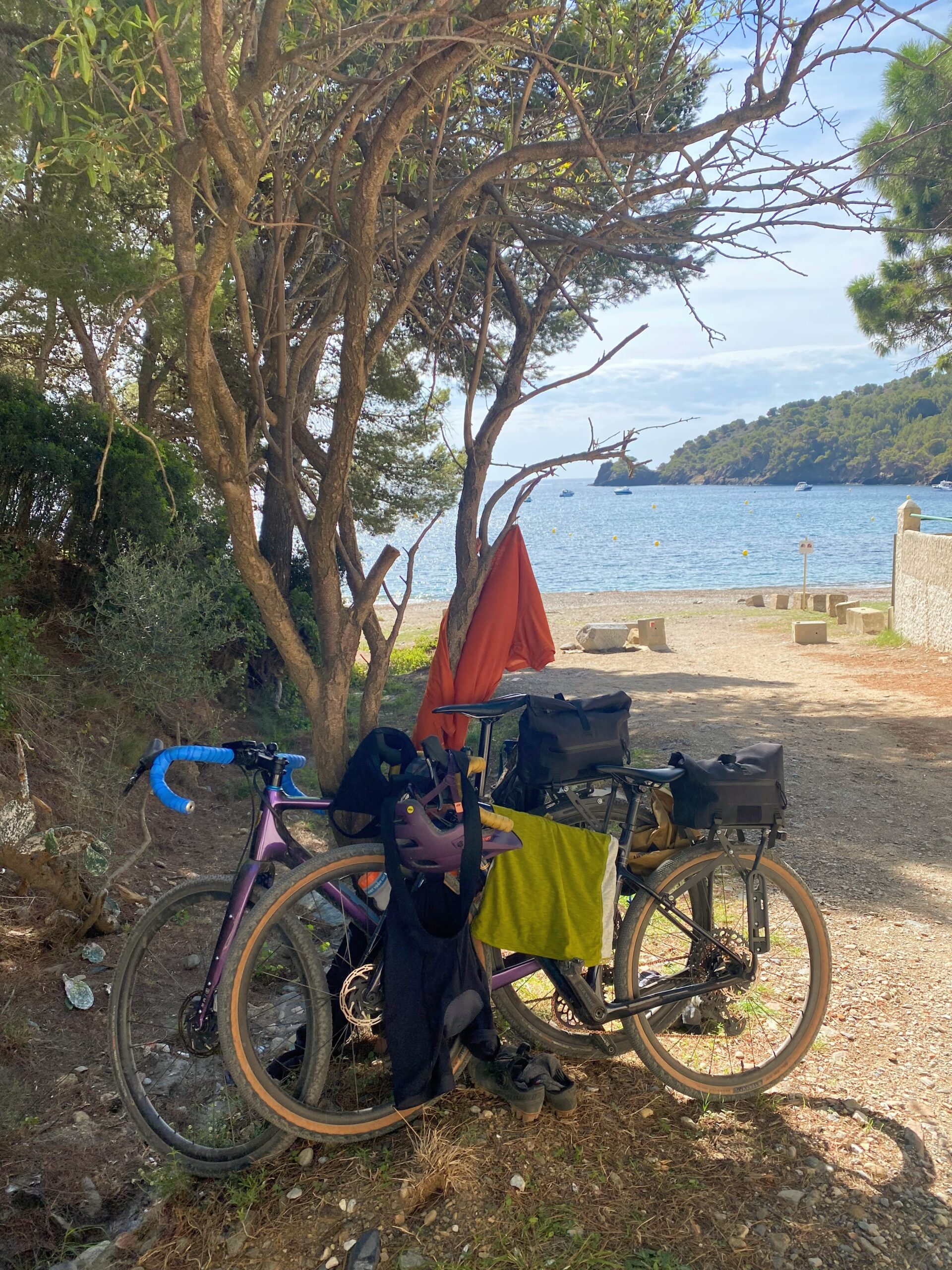 A Bikepacker's First Credit Card Tour
A dream that I never knew I had, revealed itself to me when we opted for a "credit card" tour on the Mediterranean Sea. We packed the essentials – flip flops, toothbrush, bathing suit and credit card. I've never carried so little on a tour, but my Elkhorn rack and Juniper Trunk Bag held all that I needed. We headed to the sea by an hour-long train ride, then spent the next two nights in a dream. It was one for the books, and arguably our favorite tour to date.
A path took us south along the sea to Port de Selva and Cadaques. Delicious car-free gravel roads took us up and over, through mixed terrain and several nature parks overlooking the Med. Smooth pavement and champagne gravel paths took us back to the sea, where we floated in the water and drank cocktails.
It was luxury and sweat and beauty and adventure all wrapped up into a neat little package that unfolded before us over the tour. I wish I could bottle the joy and happiness that I feel when I am in a foreign land doing what I love to do. Instead, travel has taught me to pay attention, savor the newness, trust my surroundings, and live with eyes wide open.
Traveling by bike has its own special feel, as you get to see and smell things differently, you interact different with people, and you can get off the beaten path.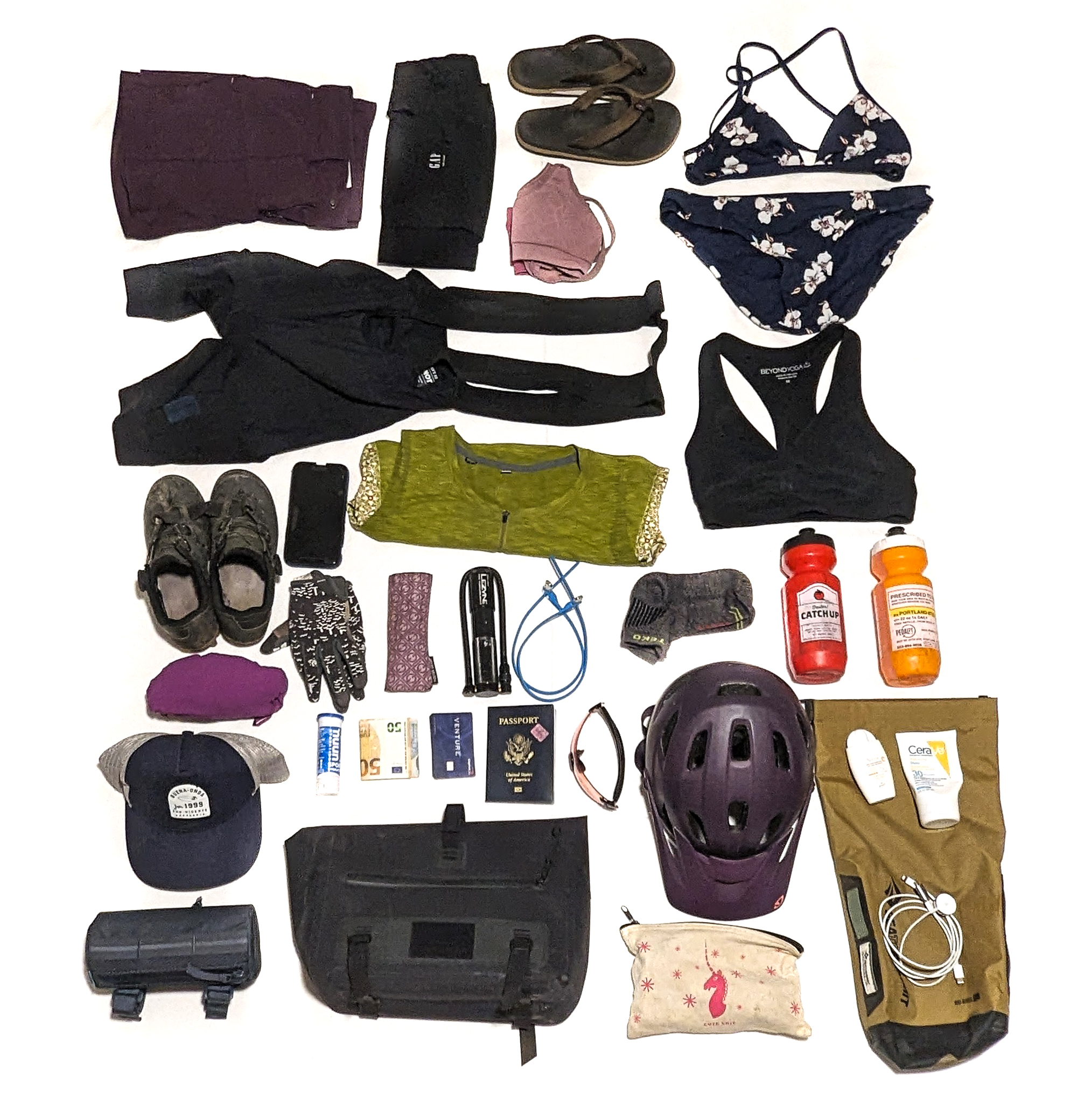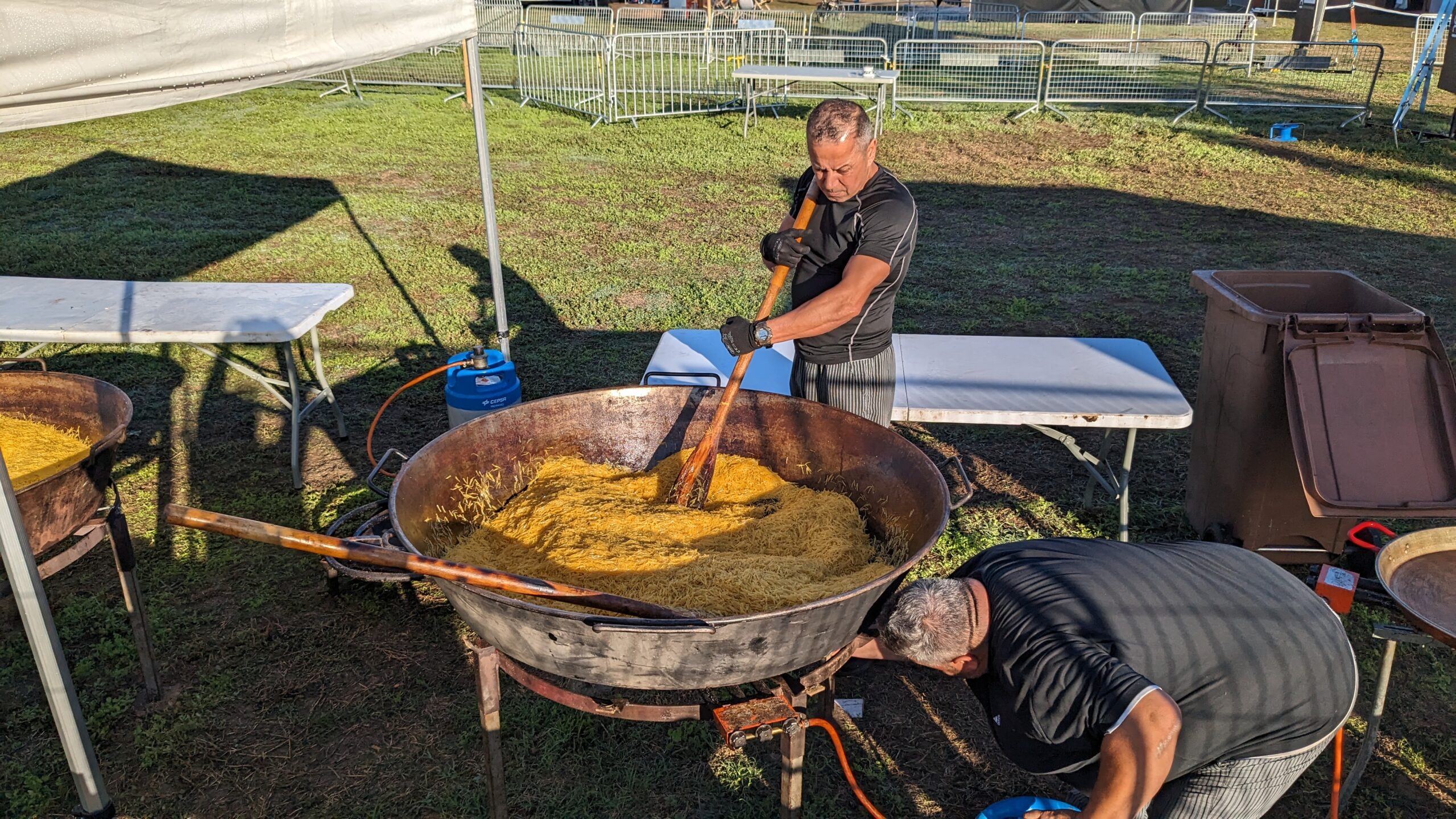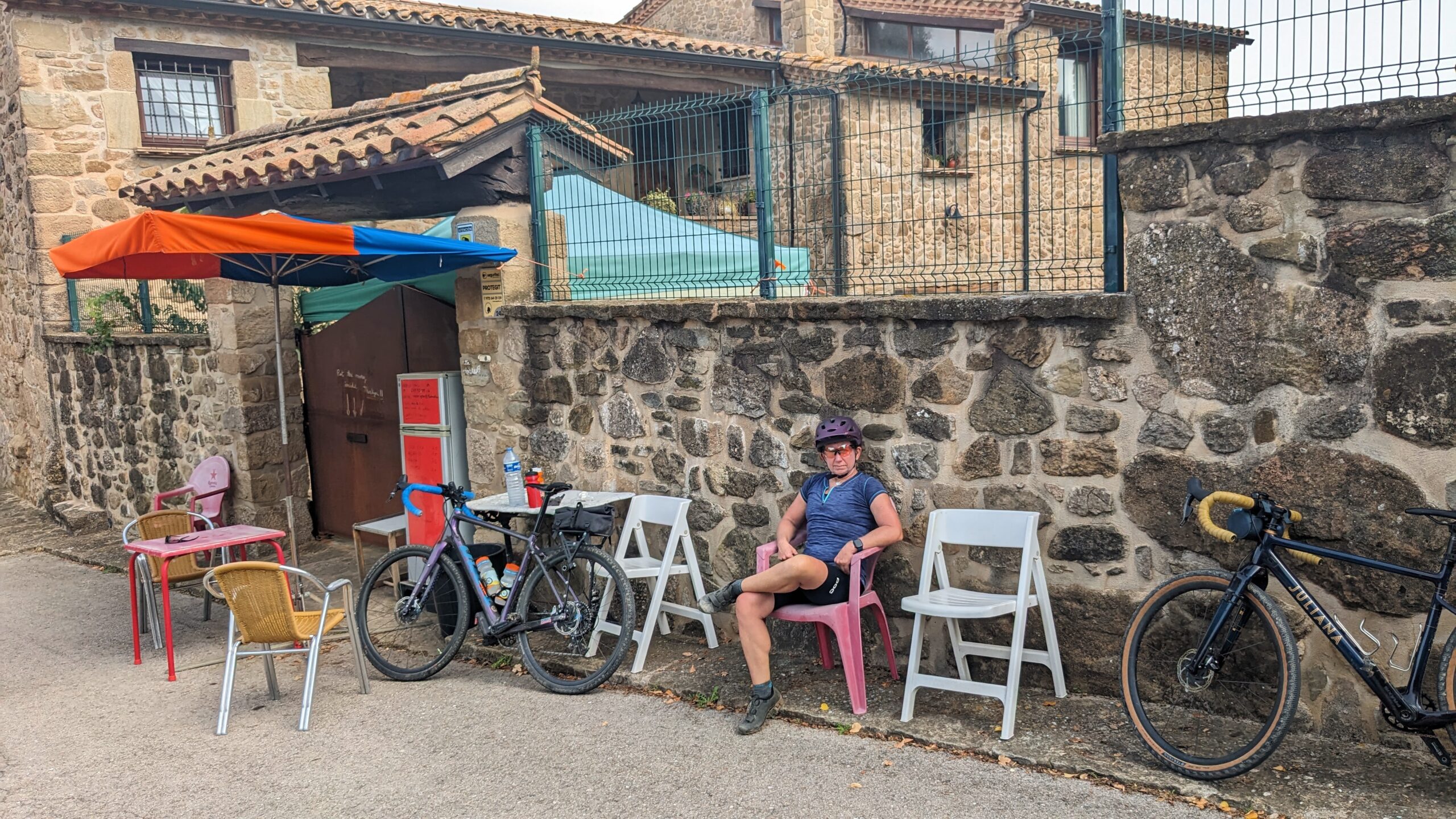 Getting to Work at Sea Otter Europe
After one more day ride from Girona, we got to work, prepping for Sea Otter Europe, the EU counterpart to Sea Otter Bike Festival in Monterey, California. We were fortunate to get some logistics help from The Service Course, an amazing shop in town.
Safe to say, it was a busy show! These people take bikes seriously, from racing, to commuting to bikepacking and more. We reveled in being surrounded by all types of bikes, and all types of questions from riders, shops, distributors and industry folks from all over the EU and the UK.
Again, we were reaffirmed that the bike industry is a delight to be in. It truly is one large family as we share the common ground of being on two wheels.
Until next time, Girona! We will see you again!"