We did it! The inaugural MADE bike show is complete! MADE is a weekend long event in Portland, OR with a massive amount of the worlds best custom framebuilders, and a few other brands sharing their artistry with the world. MADE puts a huge emphasis on community and inclusivity and it's very clear that the massive show hall was full of friendship and excitement. It was everything and more and we already can't wait for next year!
There were people from all over the U.S. attending MADE- from California to New York to Florida. We were able to talk shop, nerd out over who makes the most beautiful bends, welds, and fillets, and see well over 200+ bikes, what more could you ask for?!
Speciality coffee by Roly-Poly from Bozeman Montana served out of a 1970s truck camper and Elevator Coffee served from the back of a tiny Japanese firetruck, custom bikes left and right, over 50 editors showed up from across the industry, delicious Shakey beef by Yoonique and so much more.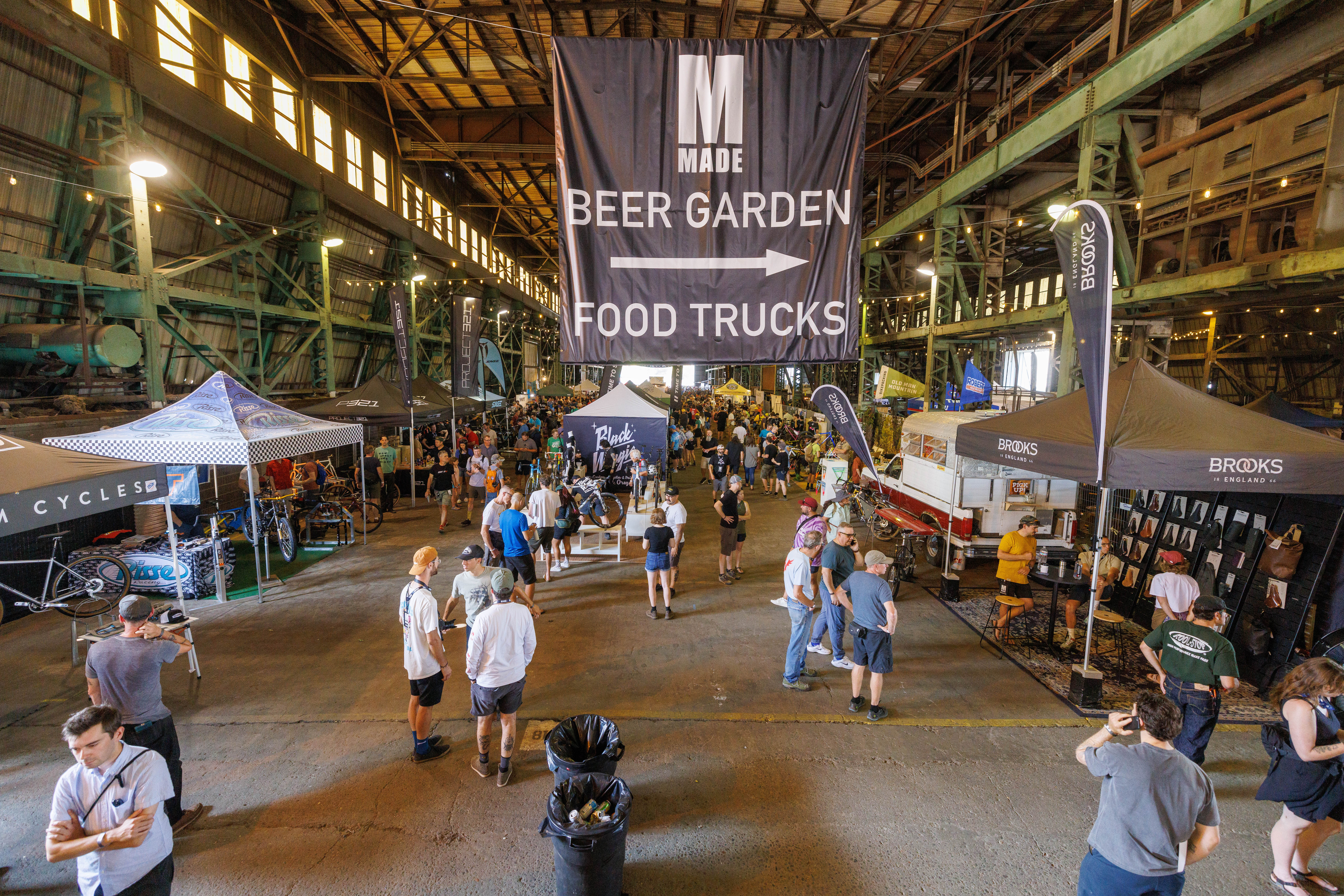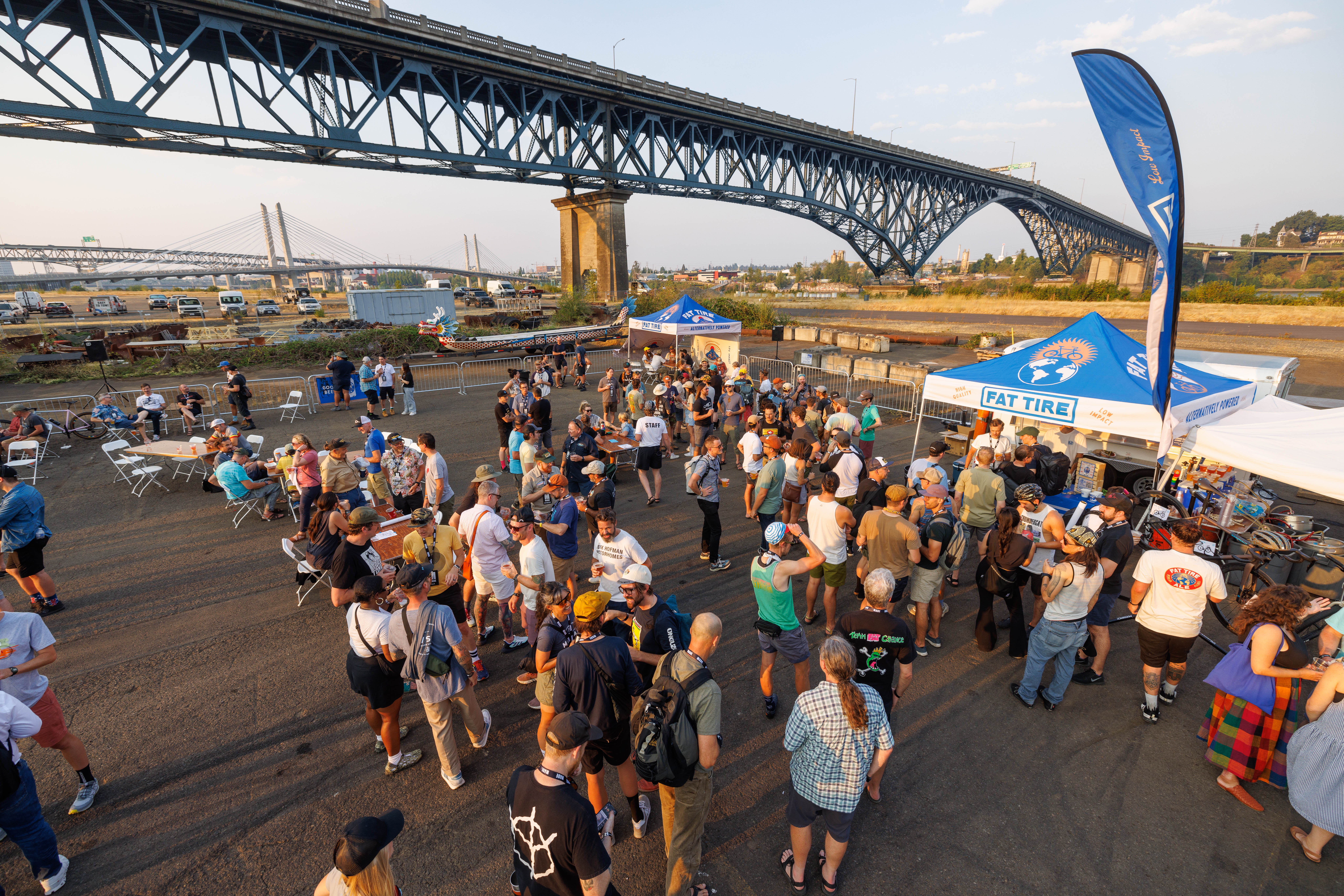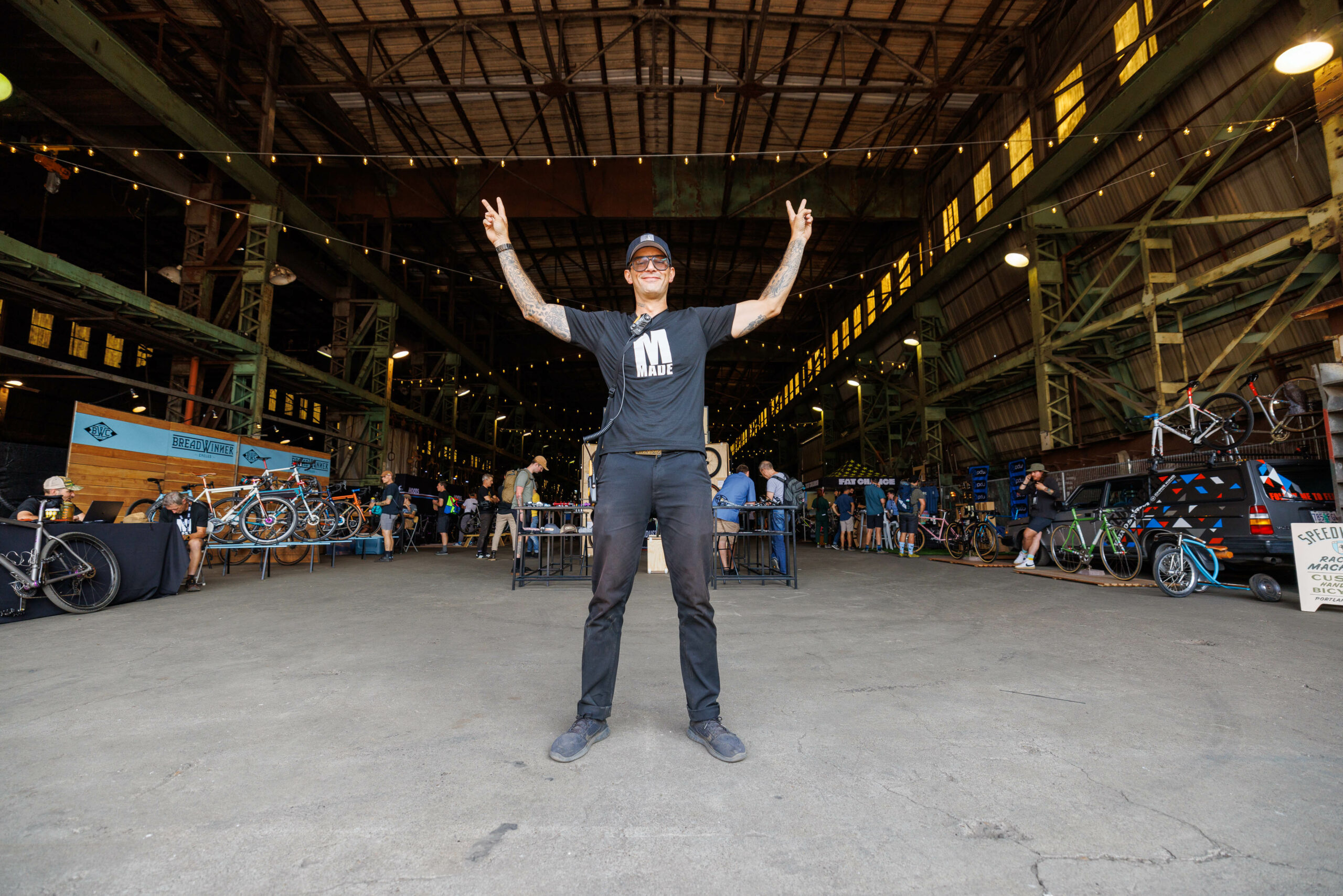 Photos above by @hornbecker and a major thank you to Billy Sinkford (@souphorse, bottom left photo above)
We set up camp right in the middle of the hall and showed off specialty products like our Ponderosa Panniers, and Juniper Trunk. And we proved that you can indeed turn a Cervelo S5 (top photo) into the ultimate grocery getter. We had our classics displayed – the Divide rack and Elkhorn rack but we also had new products to show as well – Pizza rack, Basket, Flip Cage and Axle Pack (featured in Bikepacking.com). We've had so many new products come out this year and there are still more coming soon! Having them all displayed under one roof was one for the books!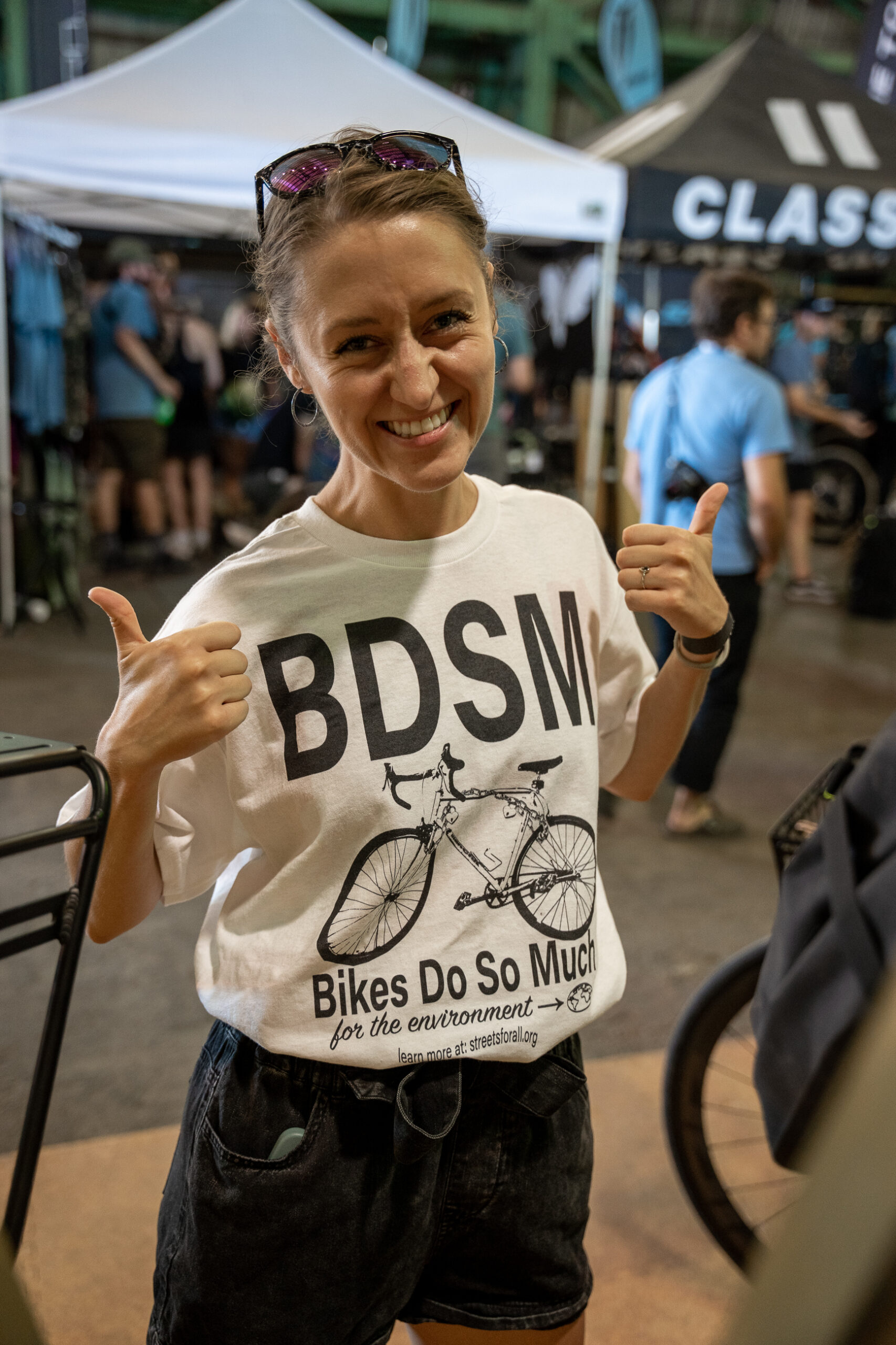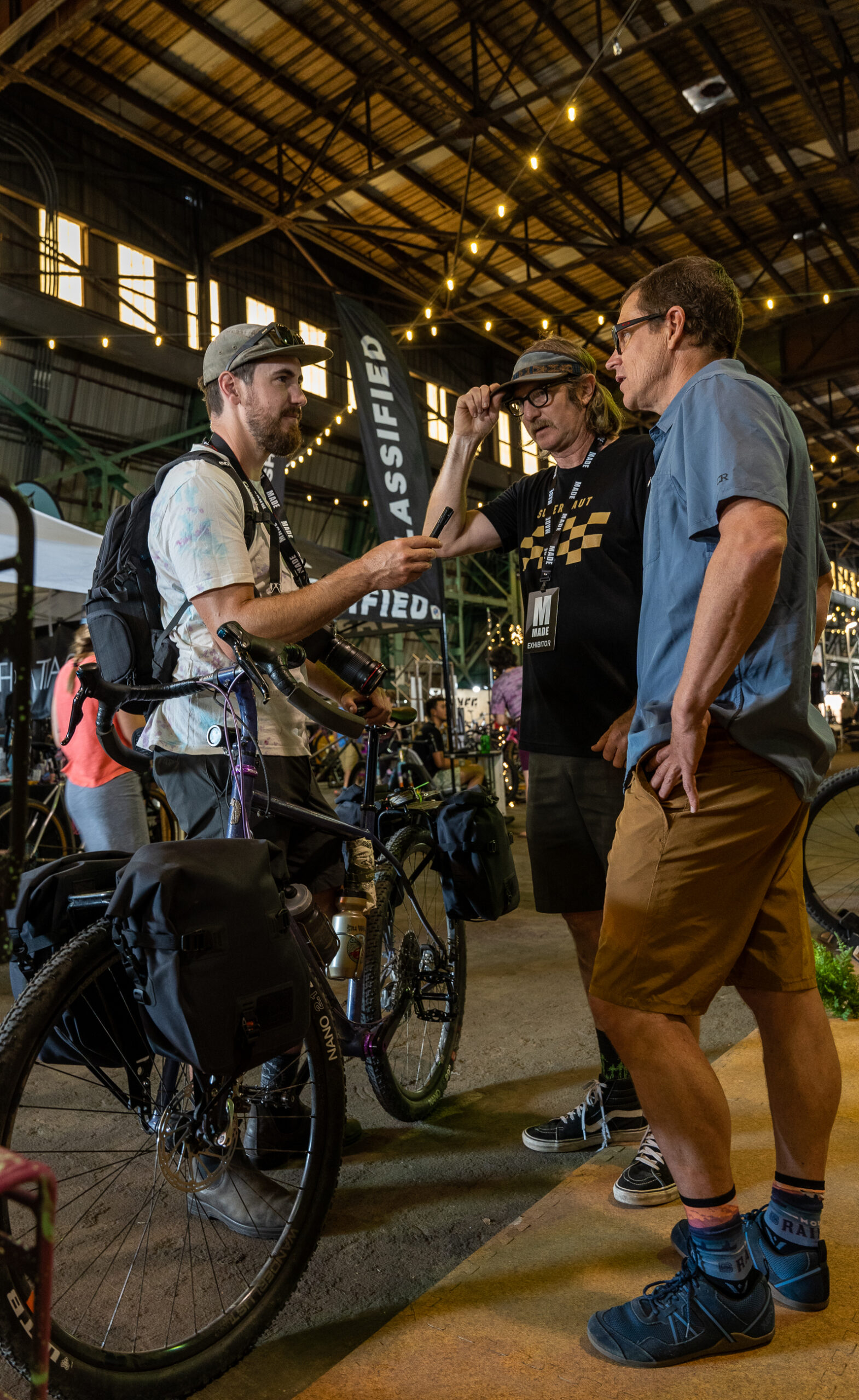 Builders
We're happy to team up with a lot talented builders and companies and we saw A LOT of amazing builds this past week. The list was endless and it would almost be impossible to include everyone, and everything, but here are a few special builds we were included in from the event. (left to right, top the bottom)
Seeker by McGovern (@seekeradv)
Sage (@sagetitanium)
Retrotec (@retrotecbikes)
Simple (@simplebicycleco)
Astral (@astralcycling)
Sycip (@sycipdesigns)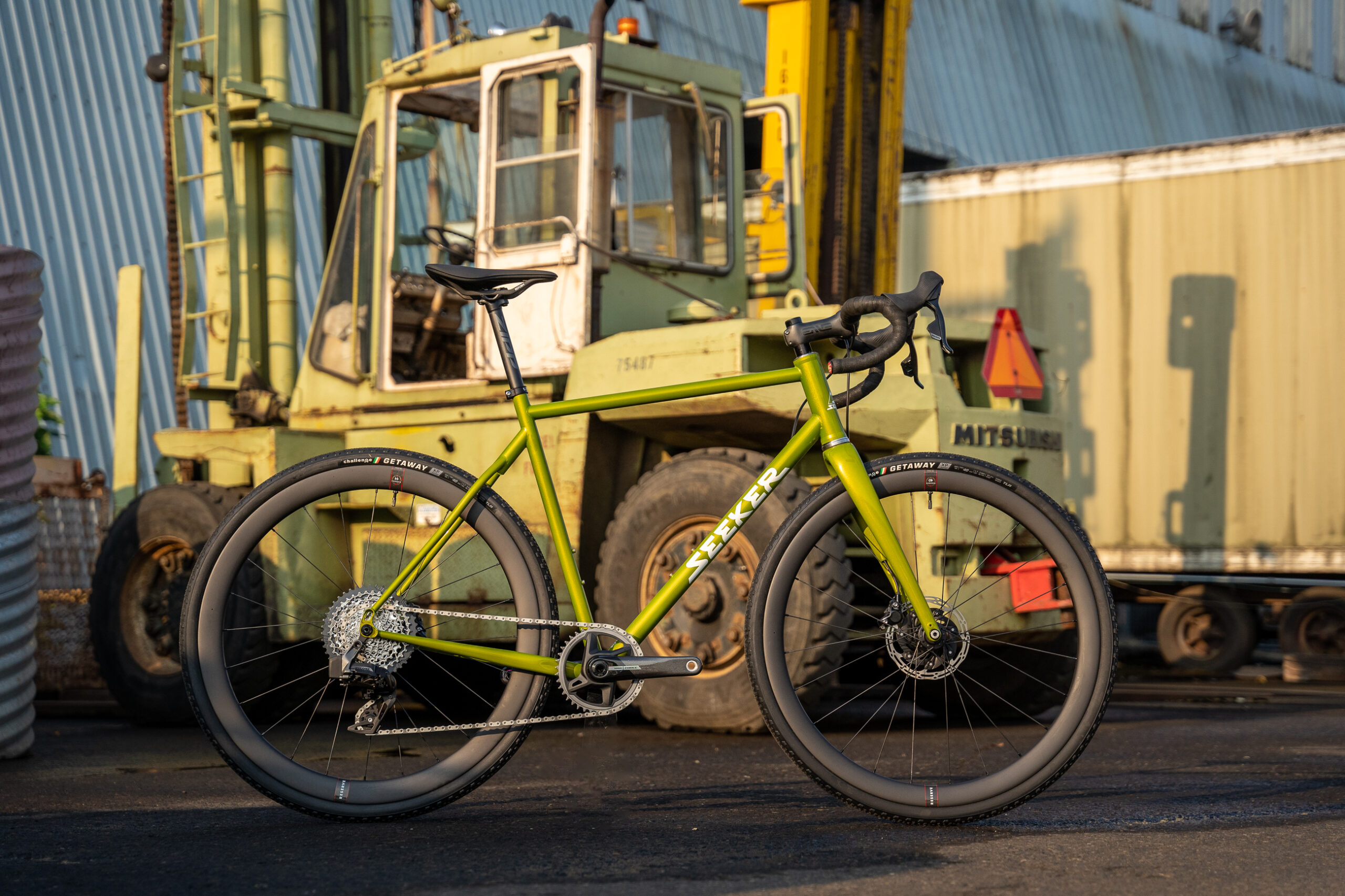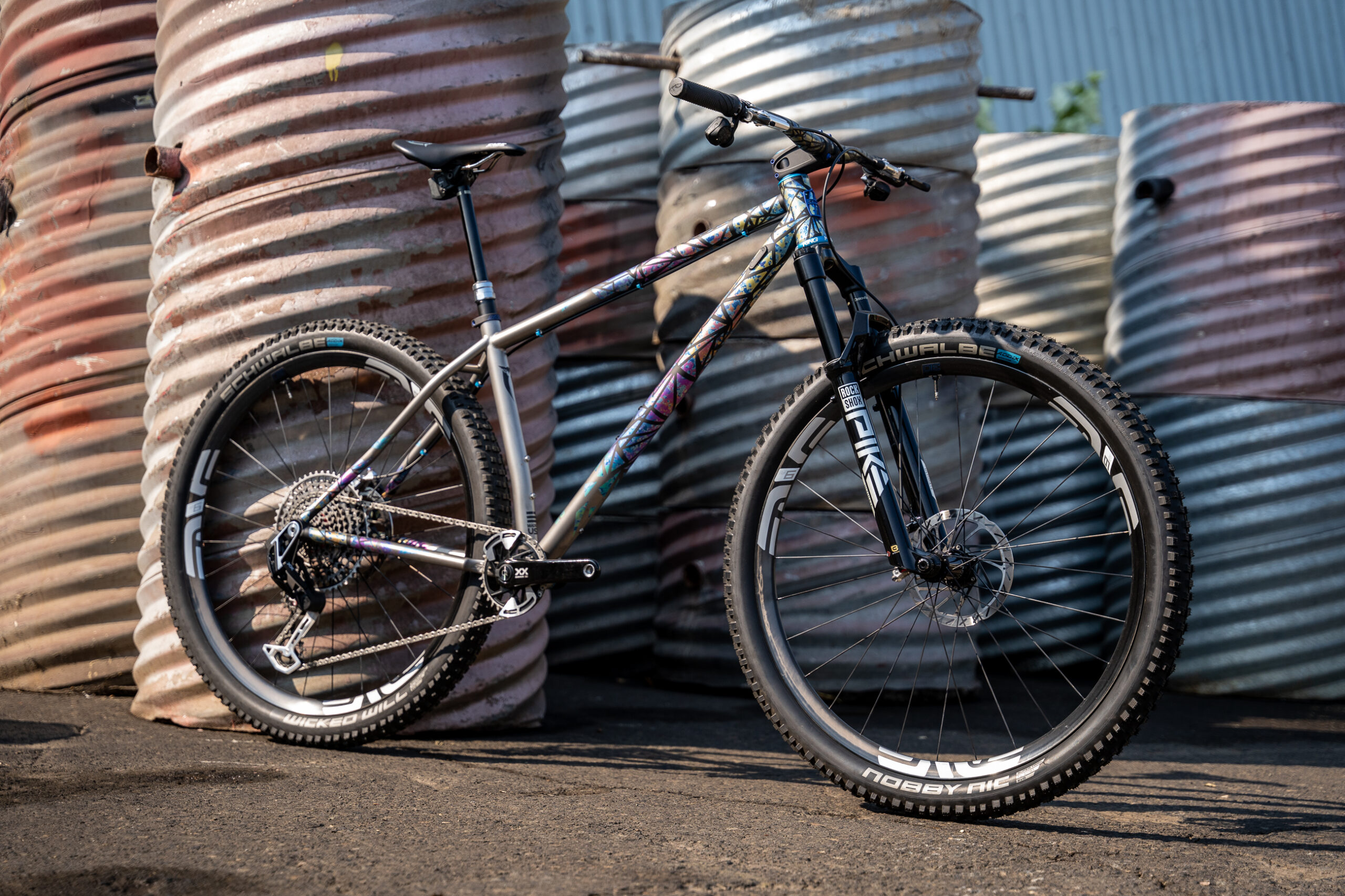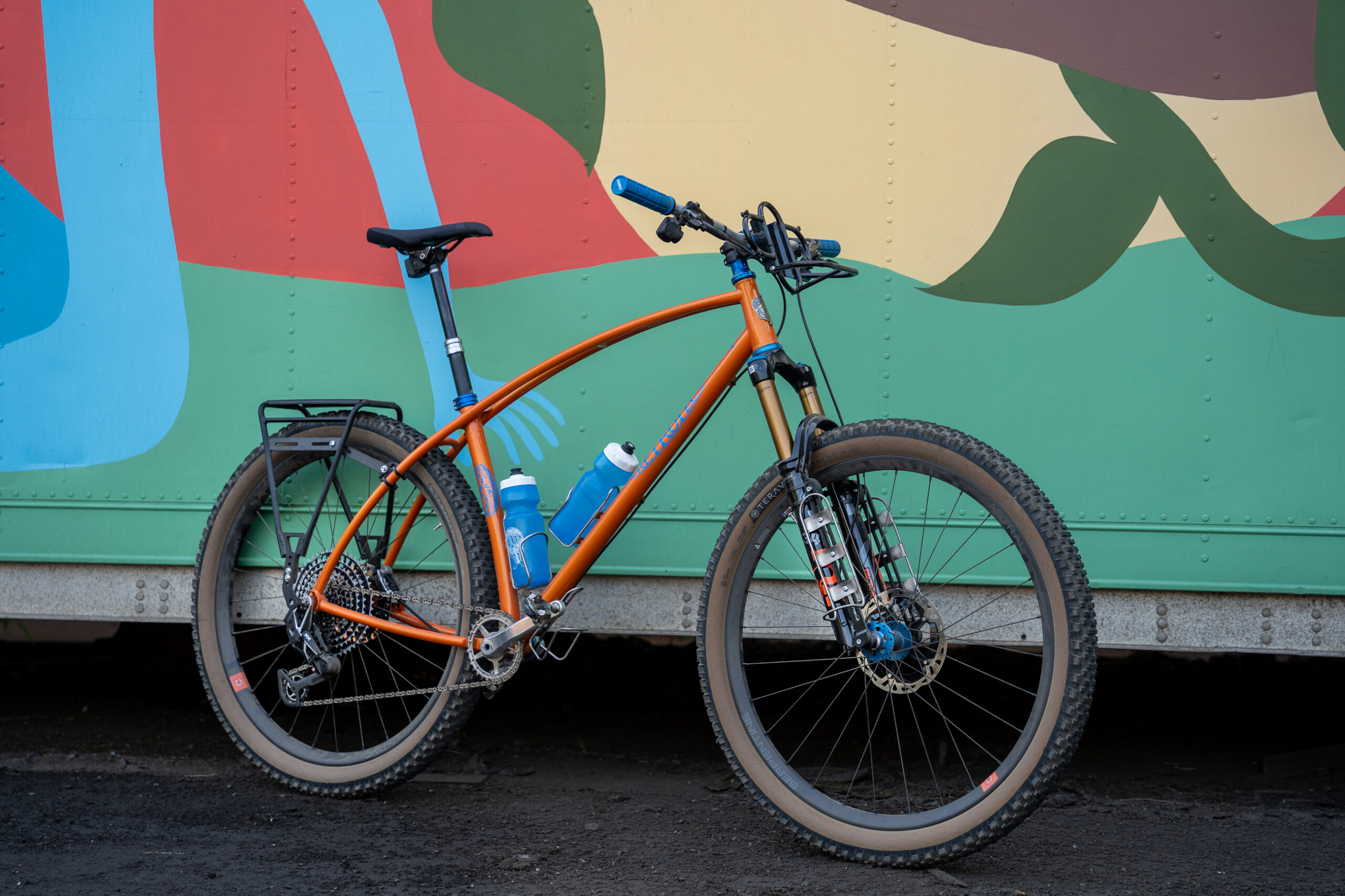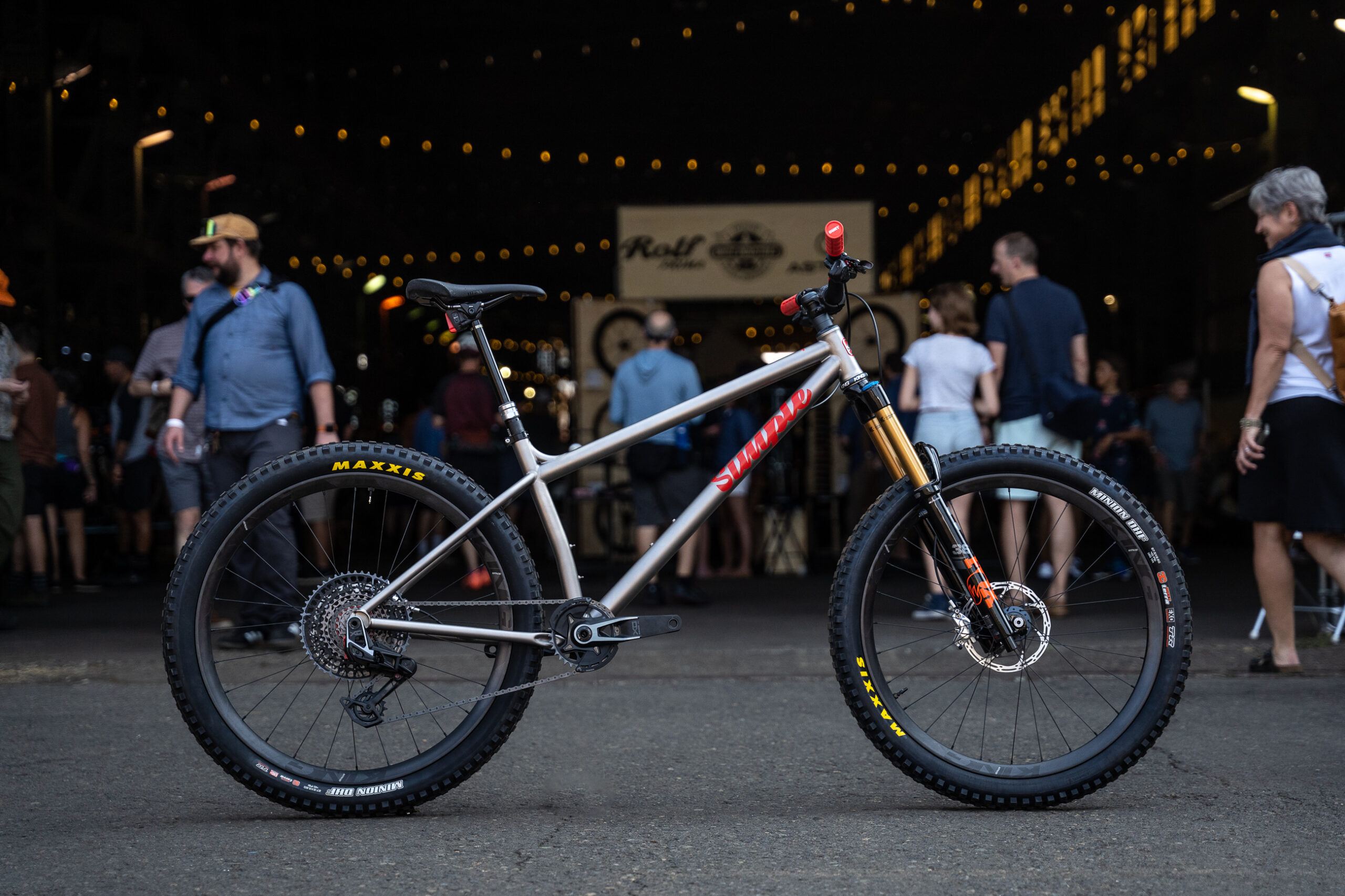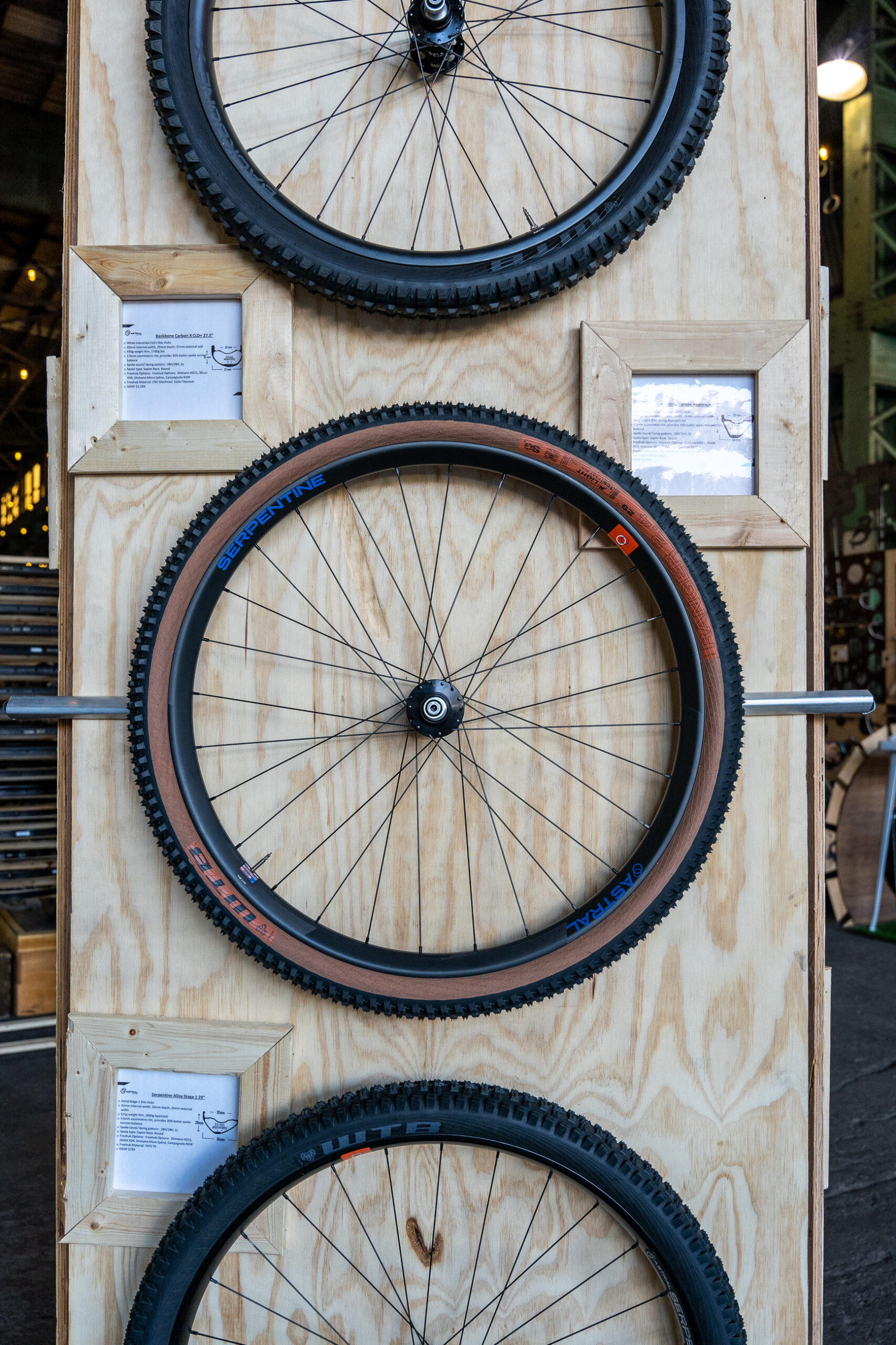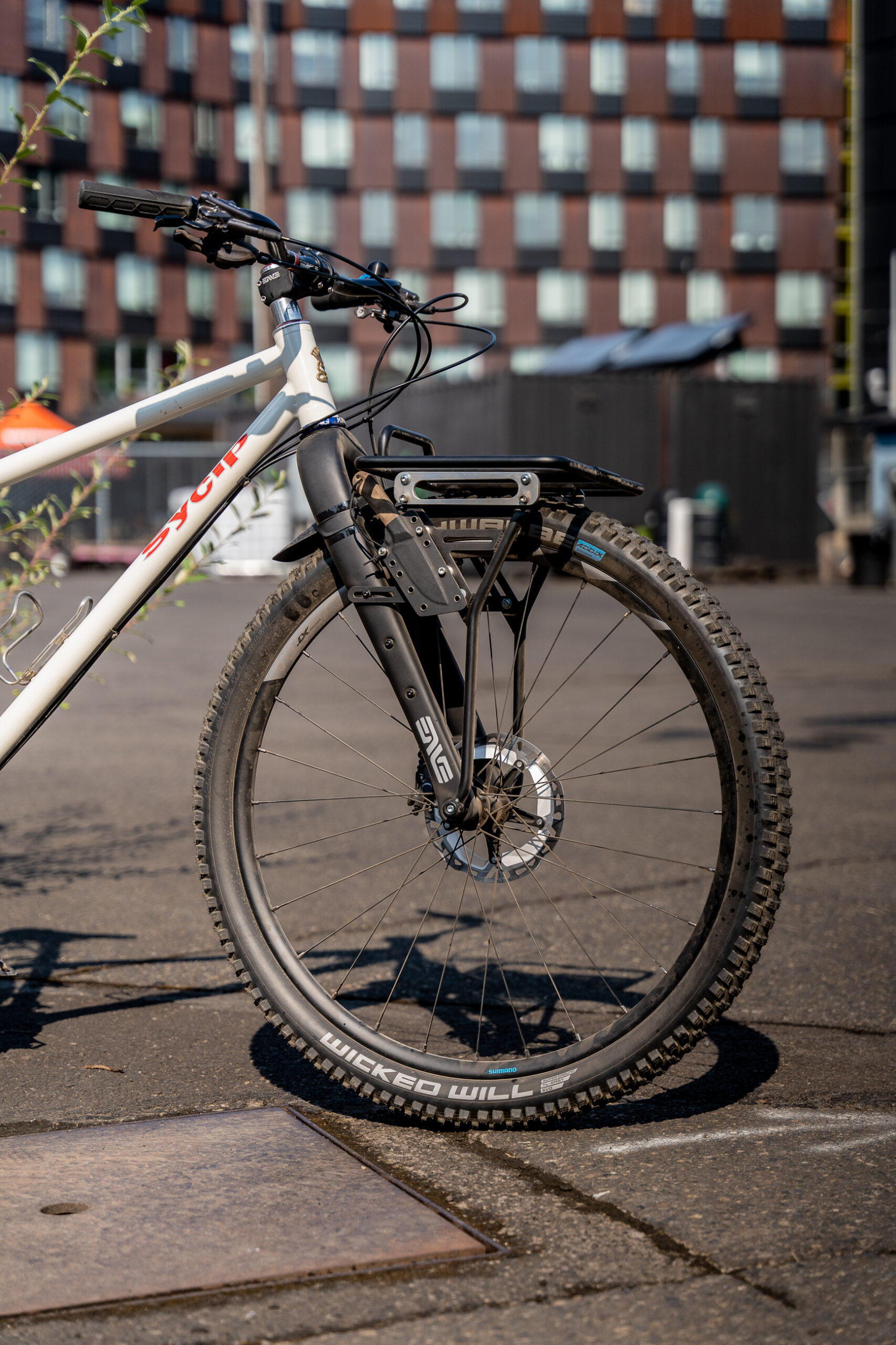 Don't forget to enter the Giveaway for Bikepacking Roots and get a chance to win once of these amazing, custom painted racks. The Giveaway ends on September 8th. Paint jobs by @savethepostalservice, @tec_gnar, @argonautcycles, and @spray.bike.
Bikepacking Roots supports and advances bikepacking, the growth of a diverse bikepacking community, and access to the conservation of the landscapes and public lands through which we ride. #madebike #madebike2023