A SOUTHERN OREGON COASTAL MIXED TERRAIN ADVENTURE
Early October can be absolutely stunning in Oregon. Wildfire smoke usually diminishes, the daytime temps are in the lovely 75-degree range, and the nights cool down. While I've done a ton of riding in central Oregon and the Cascade Mountains, the Oregon coast range has been on my list for a bikepacking tour.
The Elliot Loon Overnighter was the perfect way to spend two days riding in the lush, emerald green temperate rain forests of the coast range. This loop which winds through the Elliot State Forest, was created by Bandon Bicycle Works, a bike shop in the coastal town of Bandon, Oregon. You can check out this sweet video of the loop.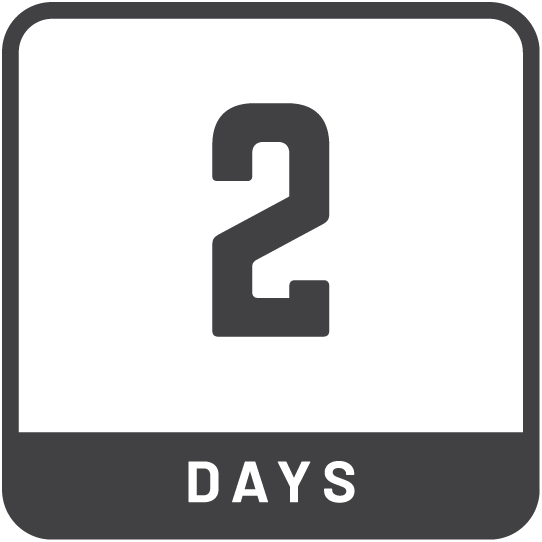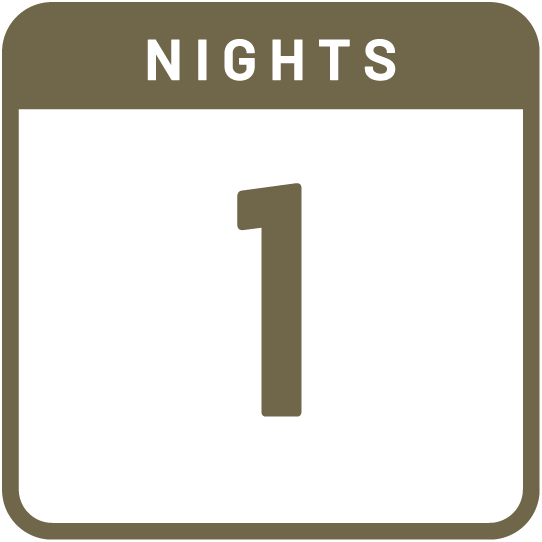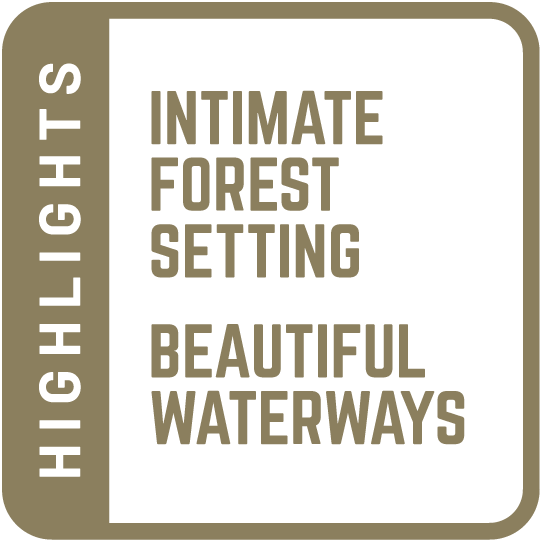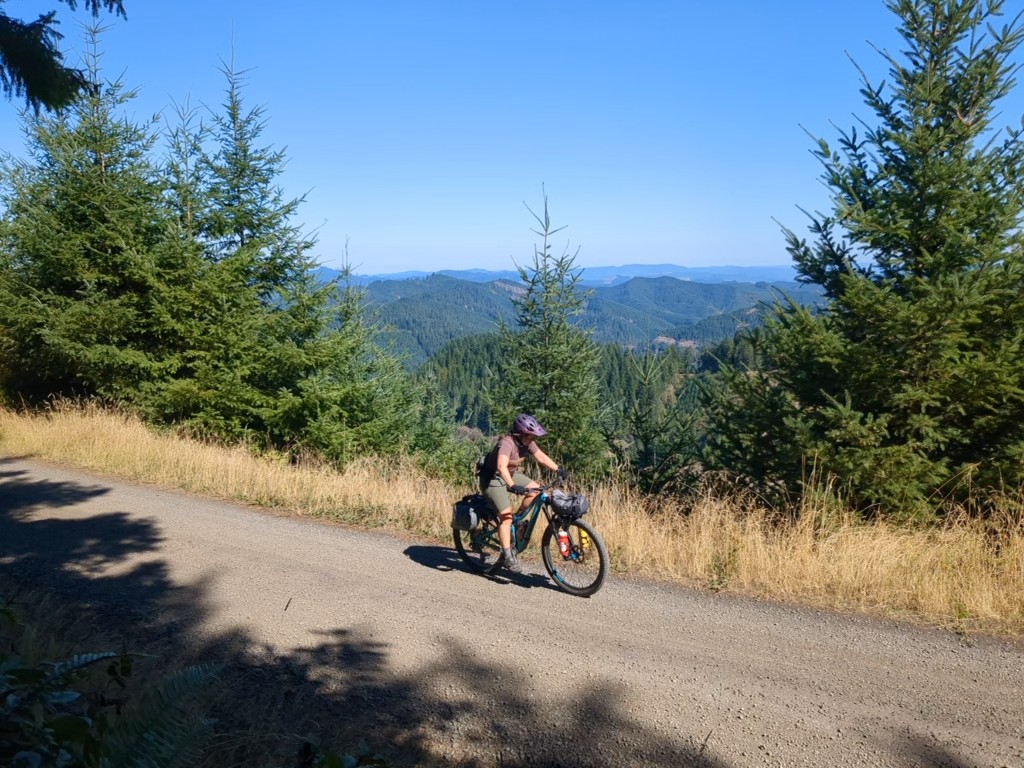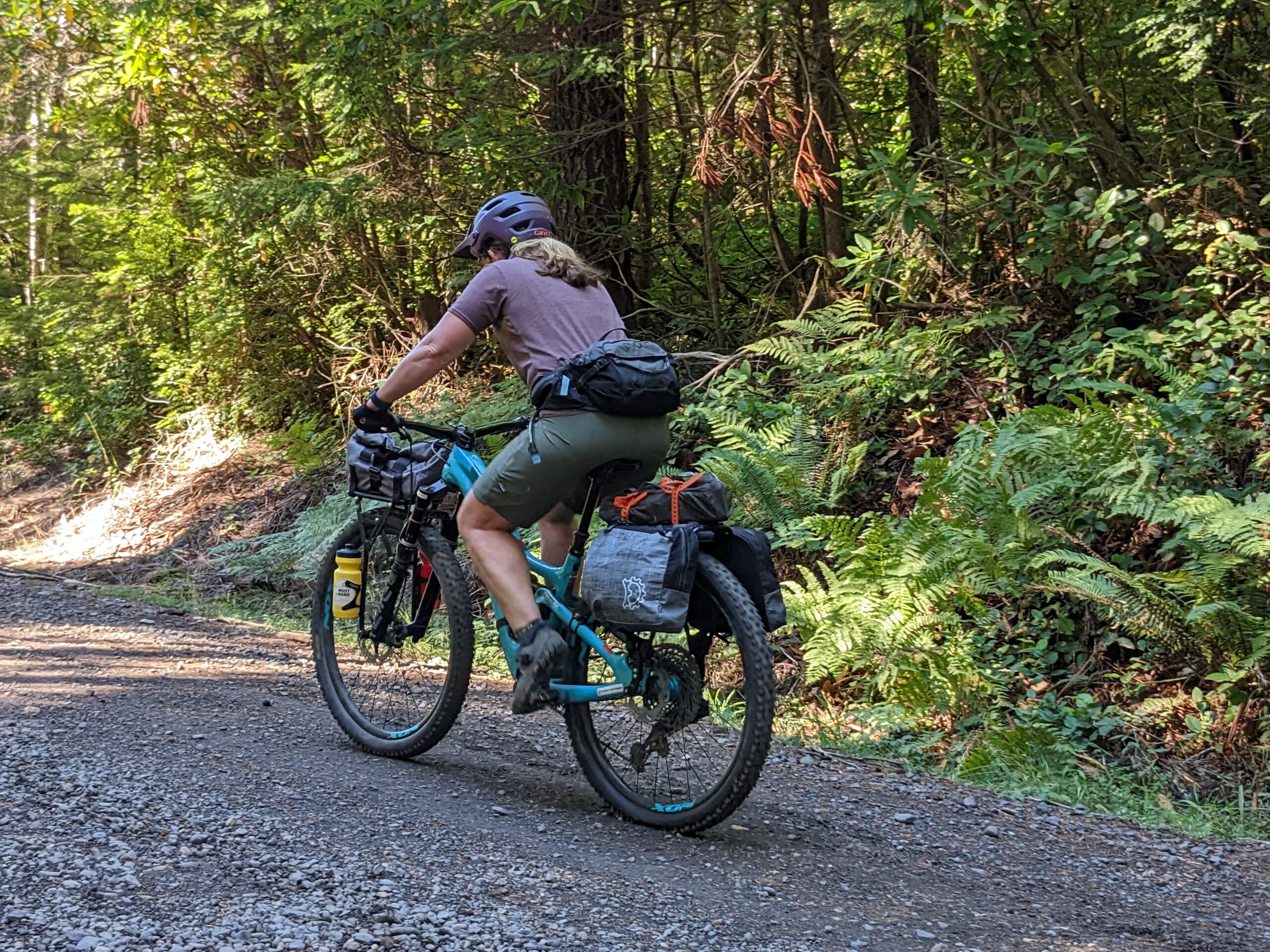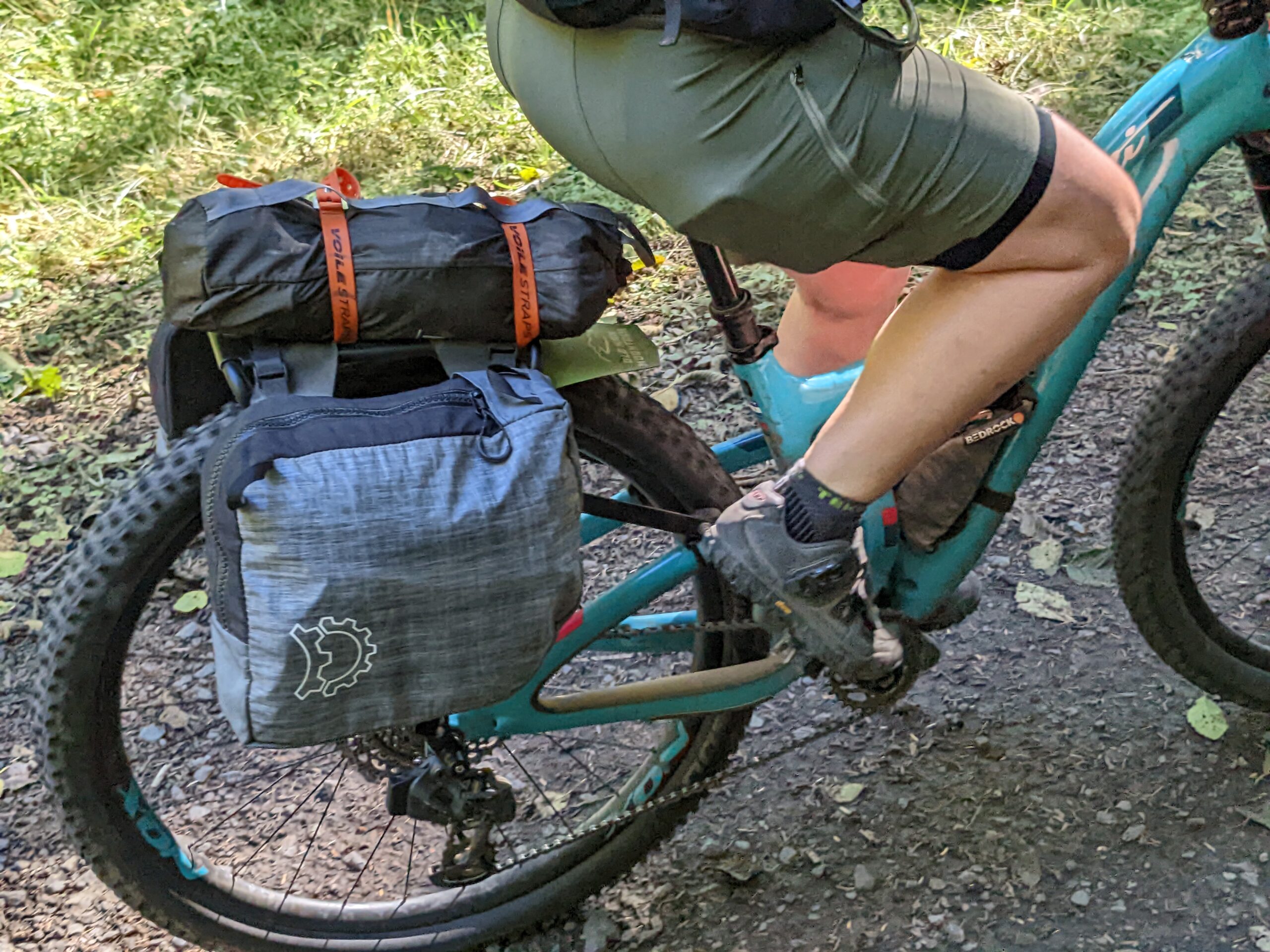 This is a largely gravel loop, with a few miles of flat hike-a-bike adventure. But be aware – these gravel roads are steep.
We were very happy to have our mountain bikes, as our higher geared gravel bikes would have involved a fair amount of hiking up the steep inclines. Although there were some steep sections, these roads were just amazing, hard packed gravel, surrounded by some of the most beautiful forests of Douglas Firs, Western Cedars, ferns and carpets of moss.
My ride and my gear:
• Yeti Beti SB5 mountain bike (a.k.a. L'il Blue)
• Old Man Mountain Divide Rack on the rear with Revelate Micro Panniers (links)
• Old Man Mountain Elkhorn Rack on the front, with North St. Trunk Bag (links)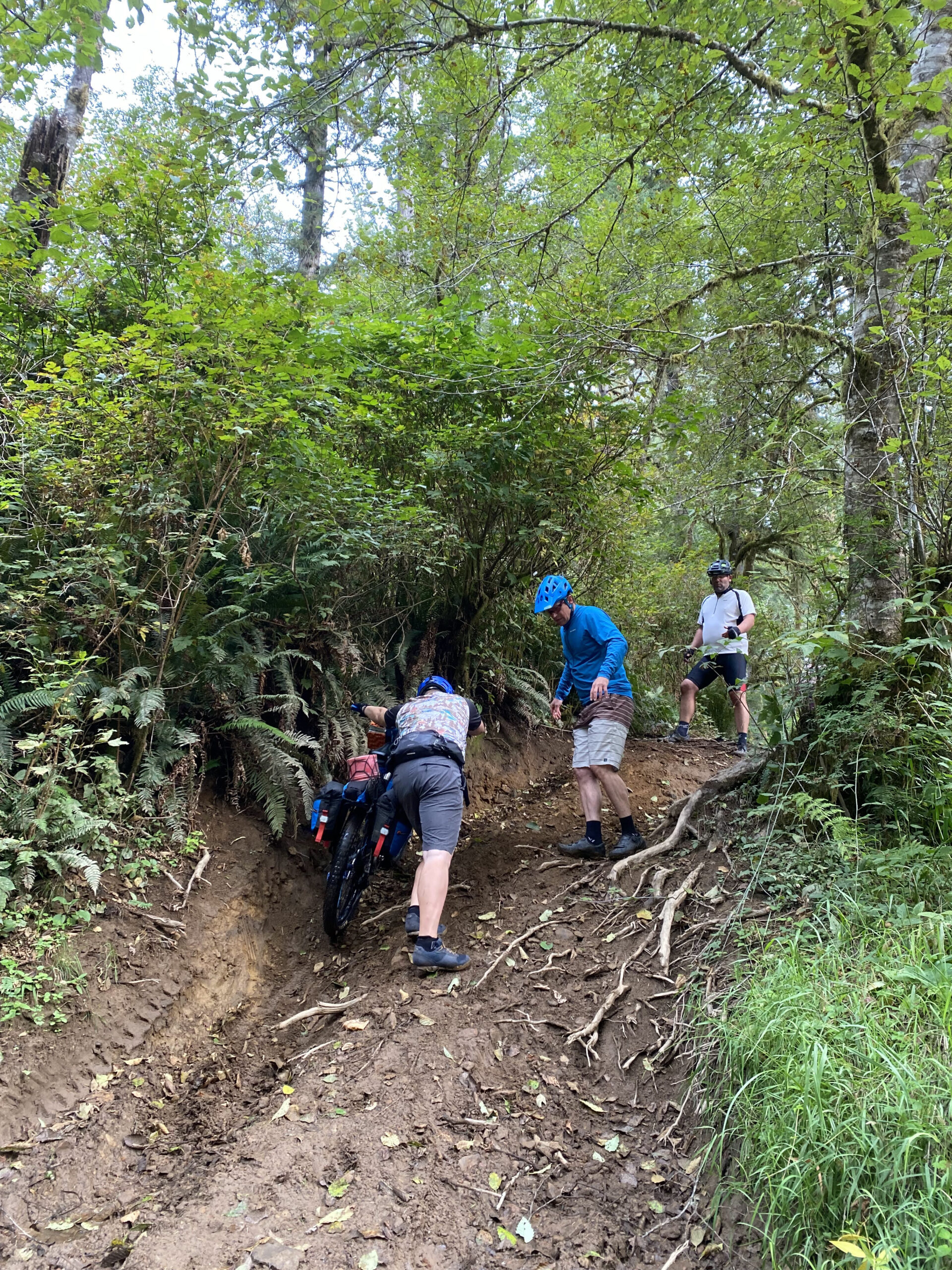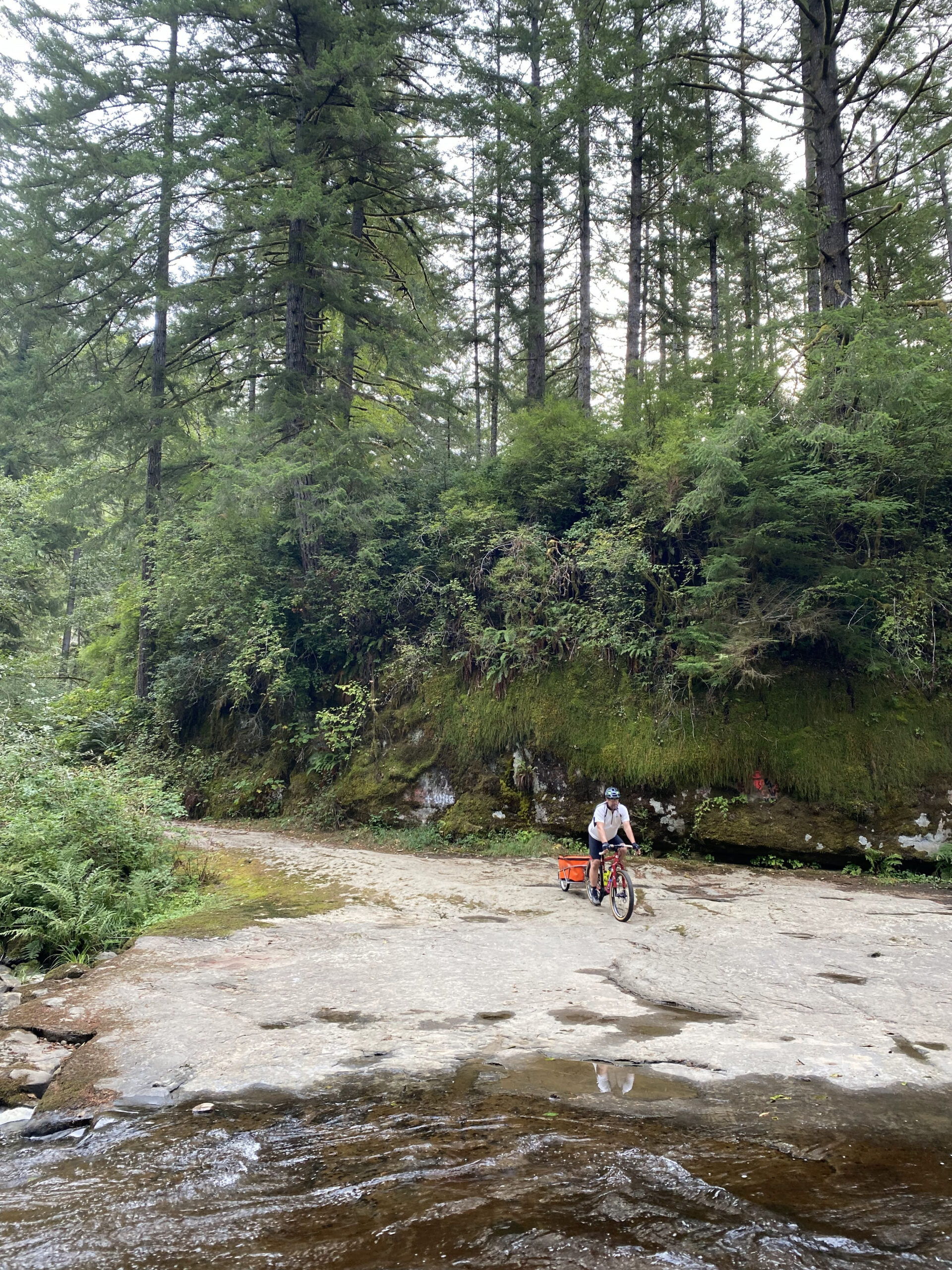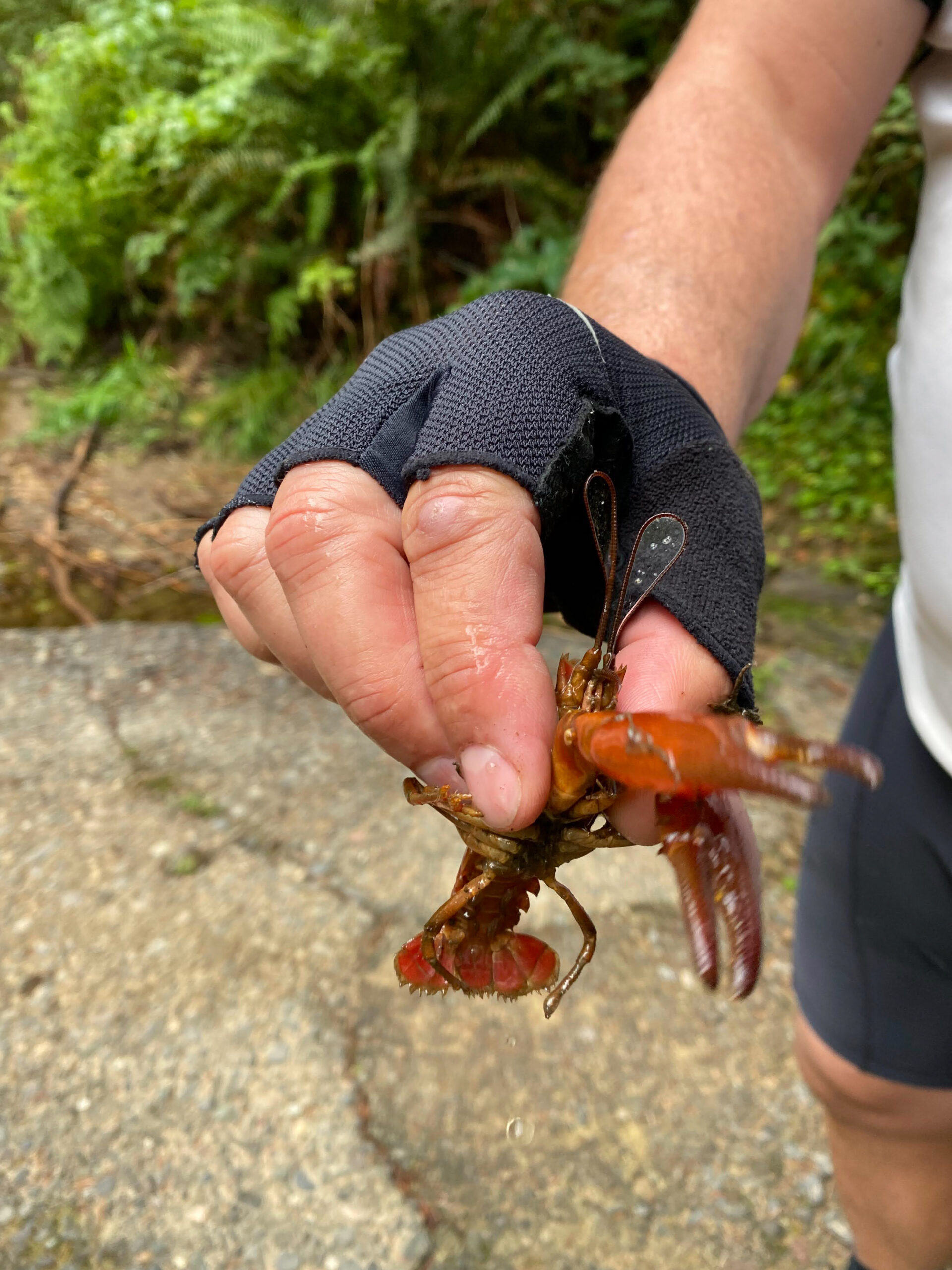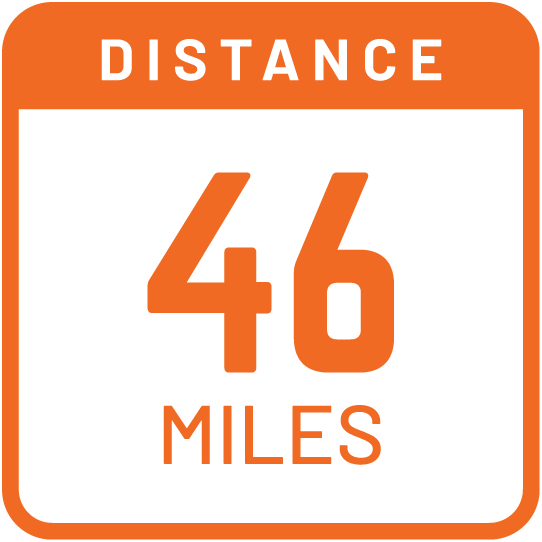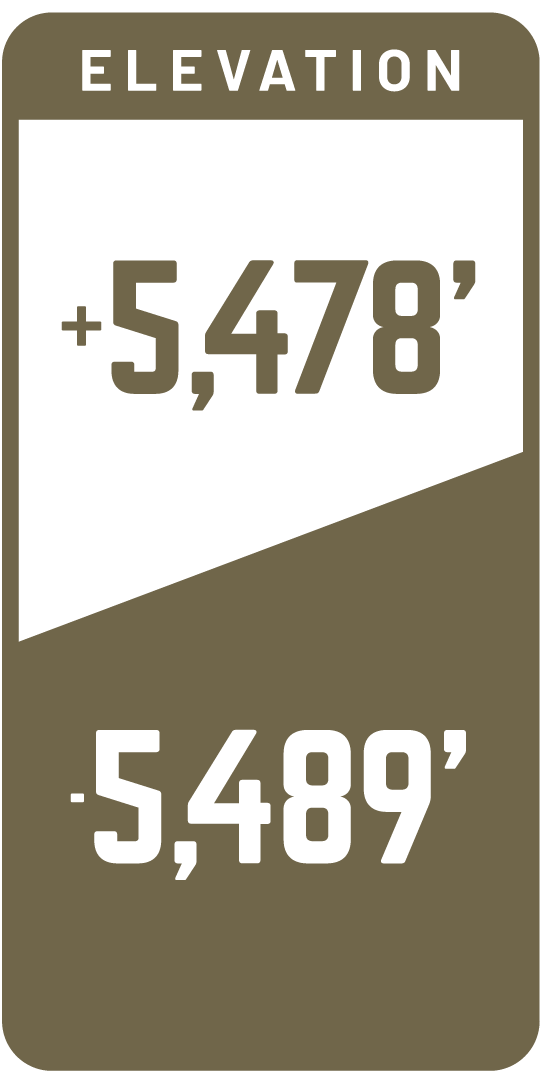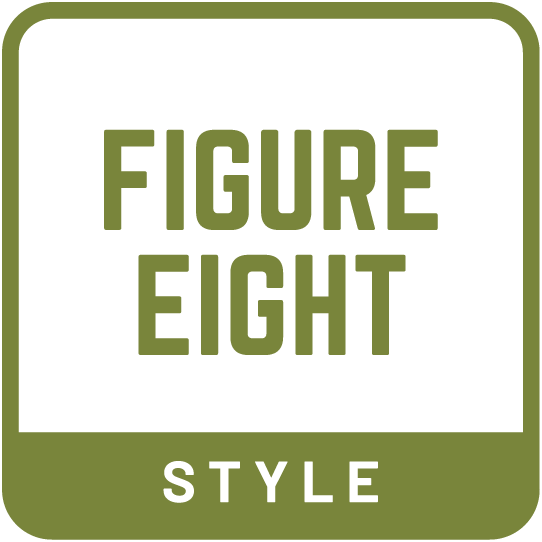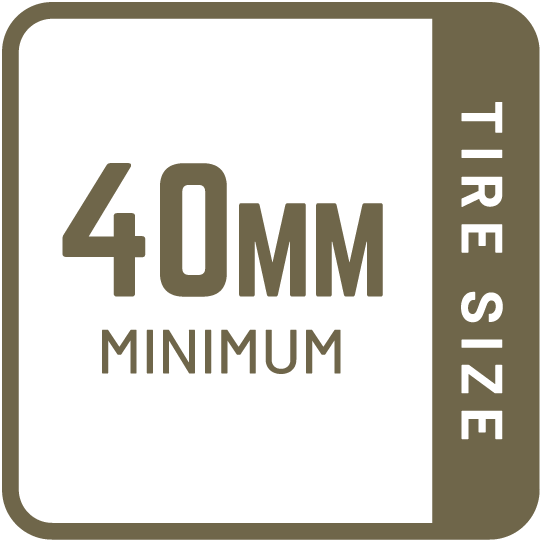 The Route
Day 1 – 28 miles
The first day started off with a bang. After a short downhill on pavement next to Loon Lake, we turned straight uphill. Steep uphill. Granny gear uphill. But we entered the magical forest, then up to the top of the hill with a stunning view of the surrounding mountains. From there, we rode down what I called the "Land of the Lost" road, a dark gravel road lined with prehistoric-looking ferns and moss-covered trees. At the bottom, we crossed the West Fork Millicoma River, a nice place to filter some water or take a snack break.
Back up the next hill, again, on lovely hard packed gravel surfaces. Eventually we turned on a more primitive road that paralleled the river, with a few campsite options right on the river. It was only when we stopped for camp that night that we realized how humid it was. This is truly a temperate rain forest, and the air is just saturated. We had plenty of time to relax at camp, filter water, cook meals and laugh with our friends.
Day 2 – 18.3 miles
Day 2 started with our first creek crossing, a few hundred feet from camp. Because it was October, the river was quite low, so it was ridable. However, reports from the field say that for much of the year, the water can be quite high and fast. We rode along the creek, and crossed it several times over the next few miles. This stretch also had about 4 miles of intermittent hike-a-bike, which only made the adventure so much more fun. We trundled along this overgrown decommissioned road, stopping to hike, lift over logs, or push across large ditches that were made to prevent people from driving on this old road.
Alas, the hike-a-bike ended and we were back on an amazing road, climbing to the next pass. At the top, there is an option to turn off a climb up to a fire lookout. We were cooked, so we decided to head down our last descent, a ripping fast downhill. The last few miles were back on the pavement back to Loon Lake Lodge where we parked our cars.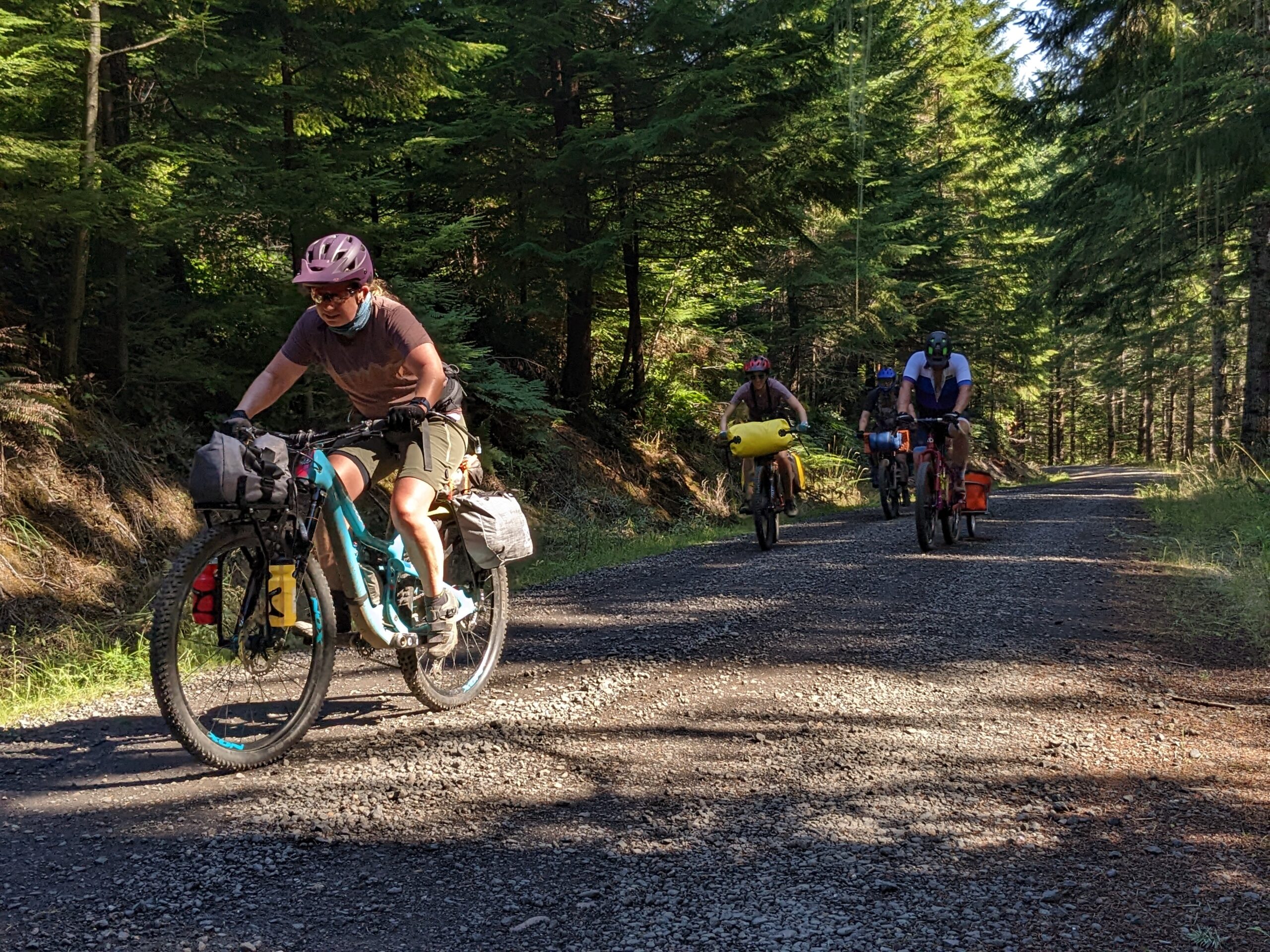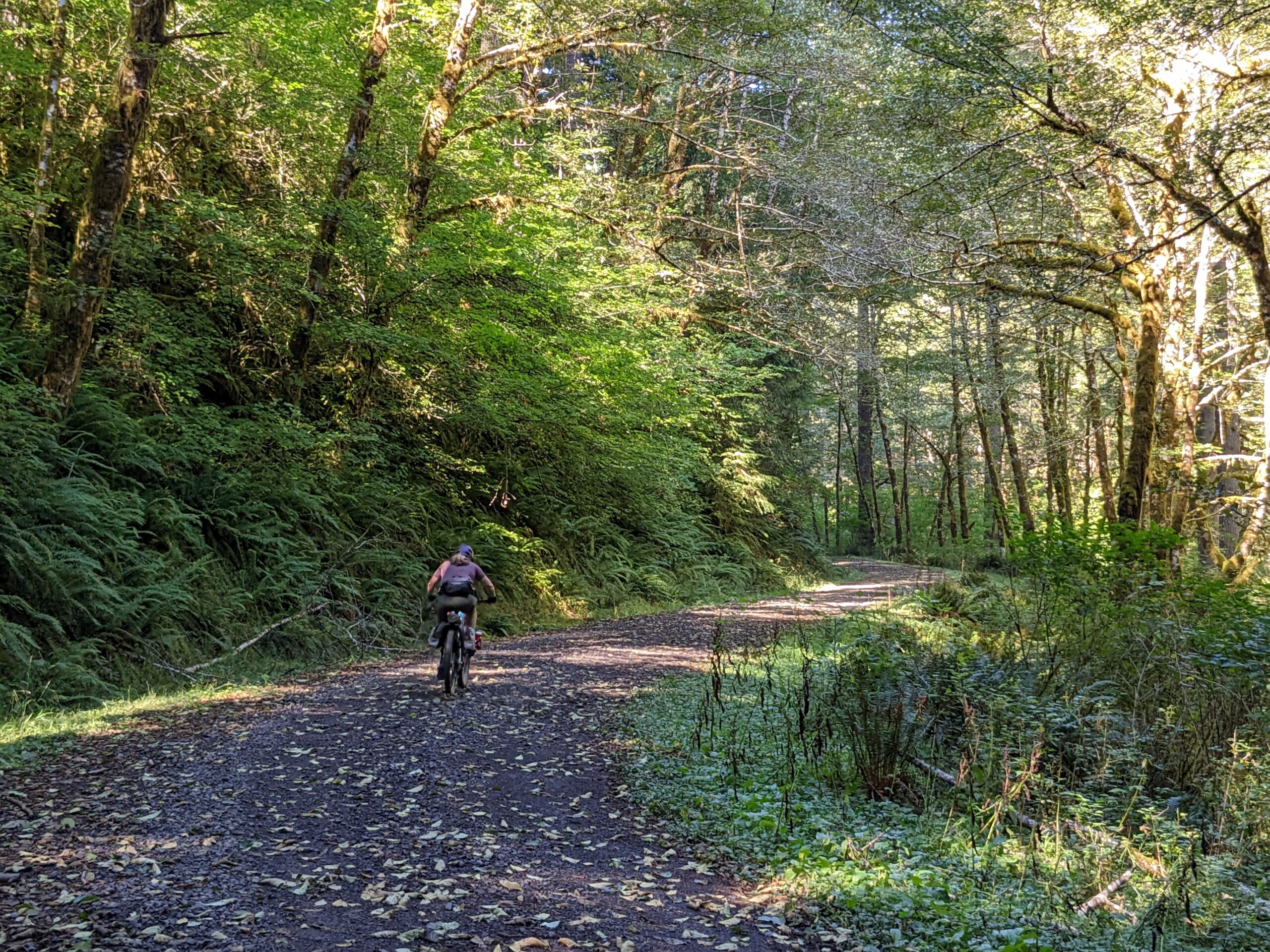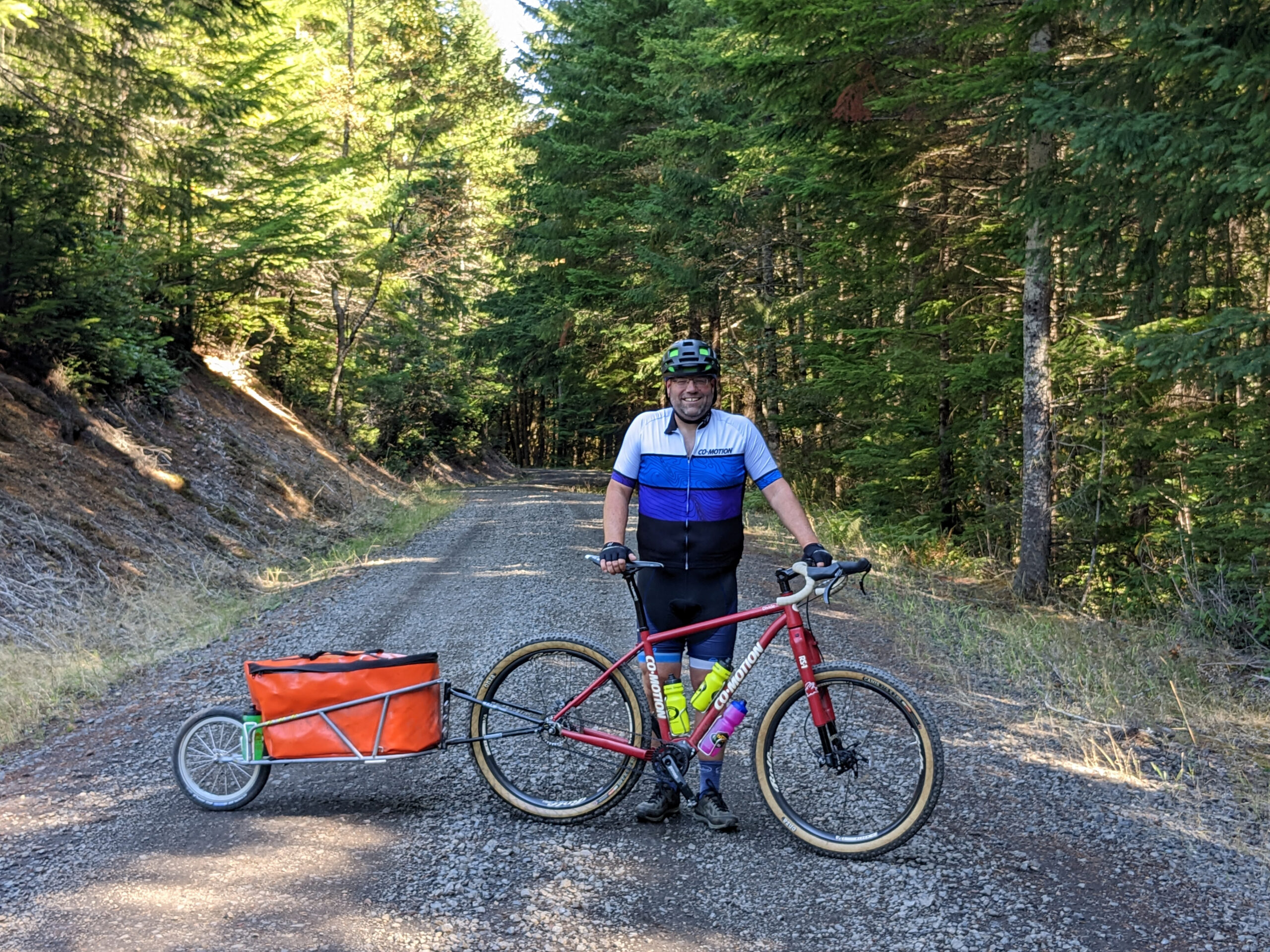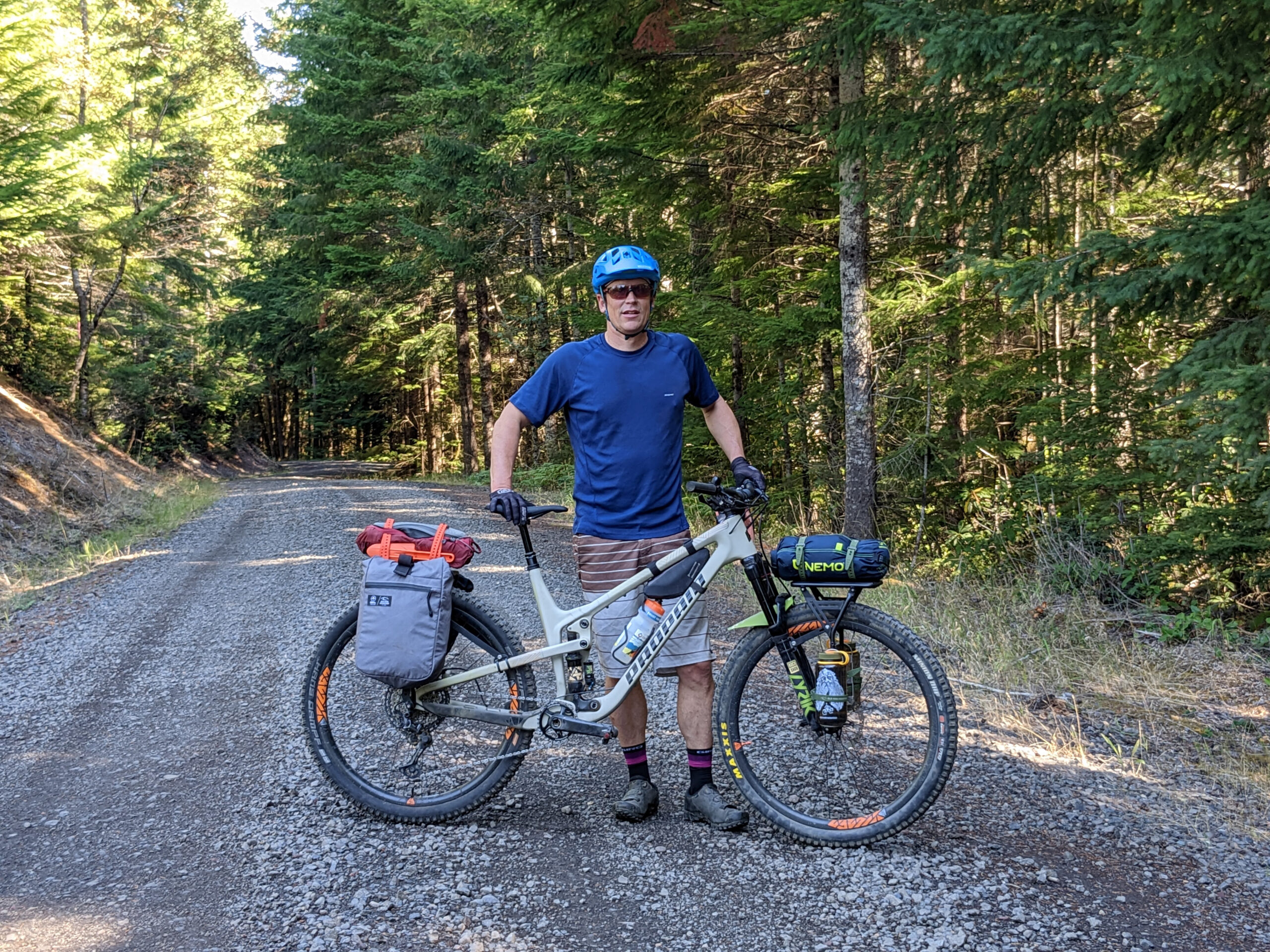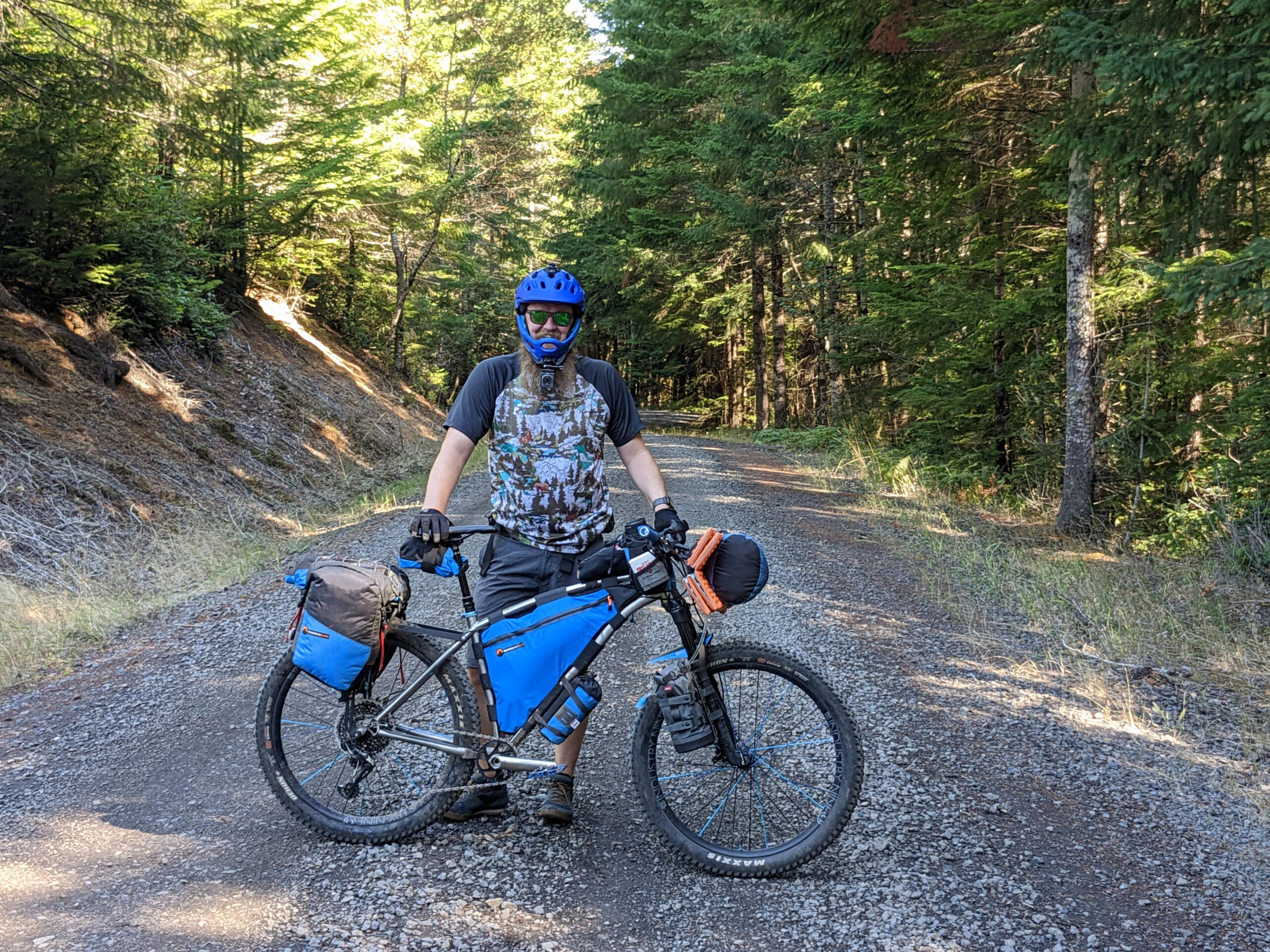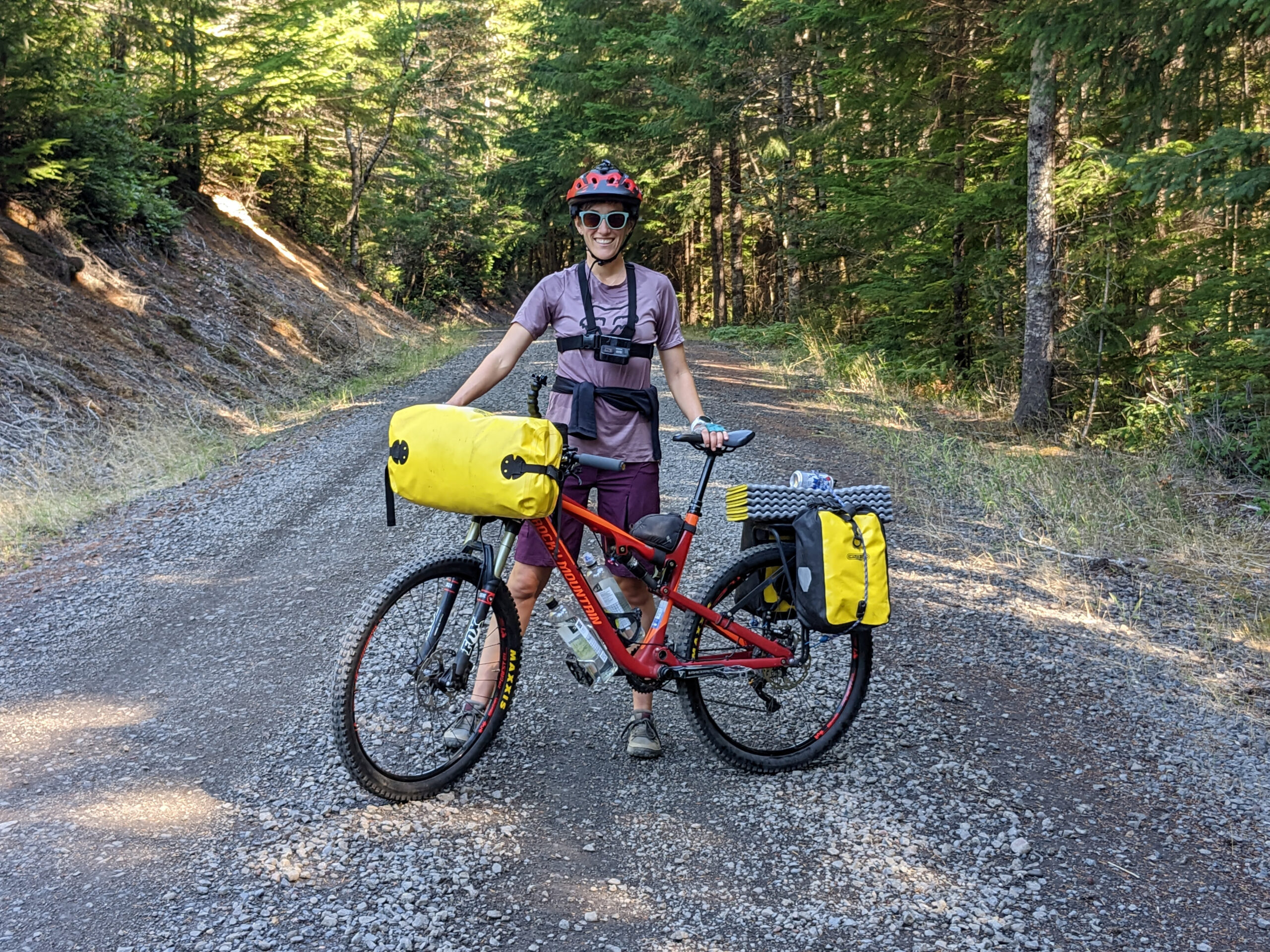 Prior to riding this, I had no idea that this route existed, so many thanks to Bandon Bicycle Works for putting this lovely ride together. It was a great overnight in the magical forests of coastal Oregon.
Hope you all get out there on your own adventures soon!
–Katy