For the 4th of July holiday, I (Chris Kratsch co-founder of Old Man Mountain) and two long time friends set out on a 3-day bike tour of the Mt. Hood area of Oregon. Our route was inspired by the by 9th segment of the Oregon Timber Trail.
The three of us: Derrick Bell, Chris Dodson and I have ridden in the area many times before, but none of us have ridden here recently and none of us had ridden all of these particular trails. So we set off with a plan and excitement for a bit of adventure. We knew the route would have some blown down trees and might still have a little bit of snow. But we've carried our bikes before, how rough could it be?
I rode my carbon Santa Cruz Hightower with an Elkhorn Rack on the front, and a Divide Rack on the rear. Micro Panniers by North St Bags. were mounted on the rear Divide with the North St Bags/Old Man Mountain Trunk Bag on the deck. I used voile straps and anything cages on the Elkhorn Rack up front to carry my lighter and bulkier items. The Hightower doesn't come ready for racks but the OMM Fit Kit allowed me to turn this shred sled into a lively bikepacking machine.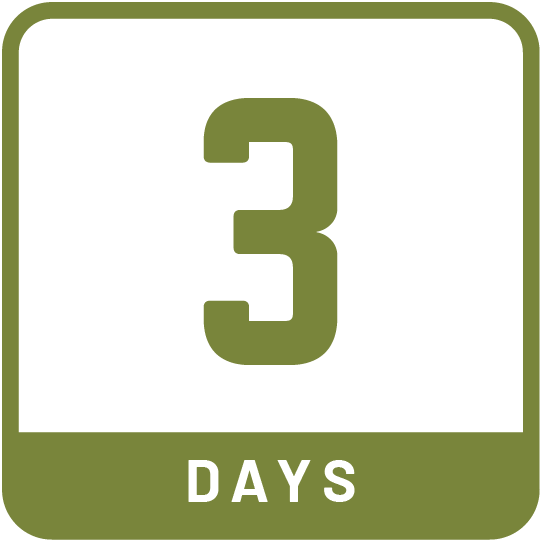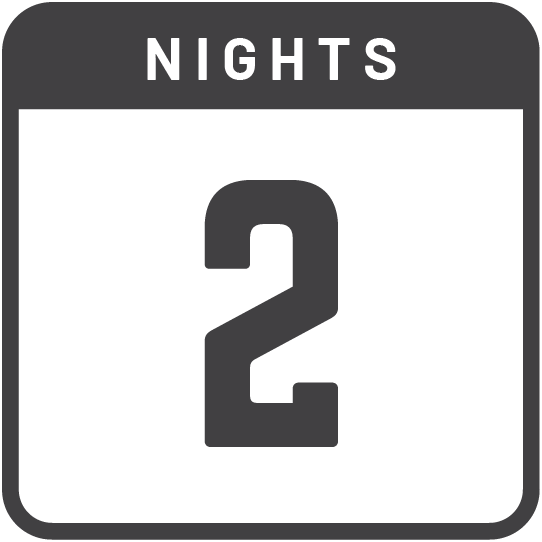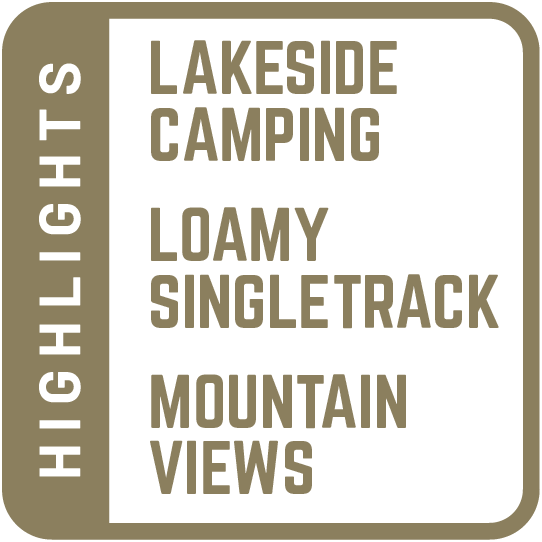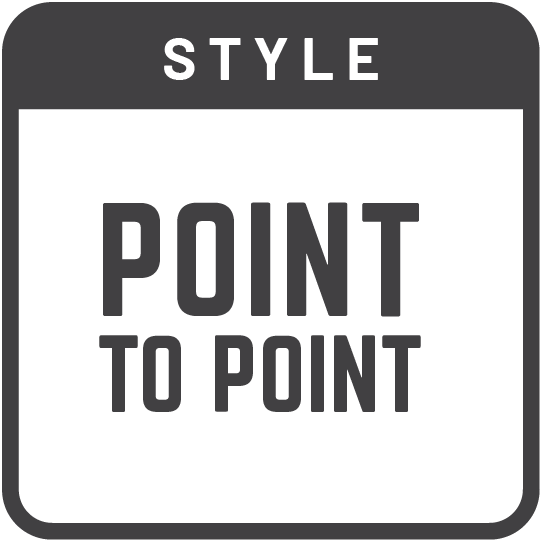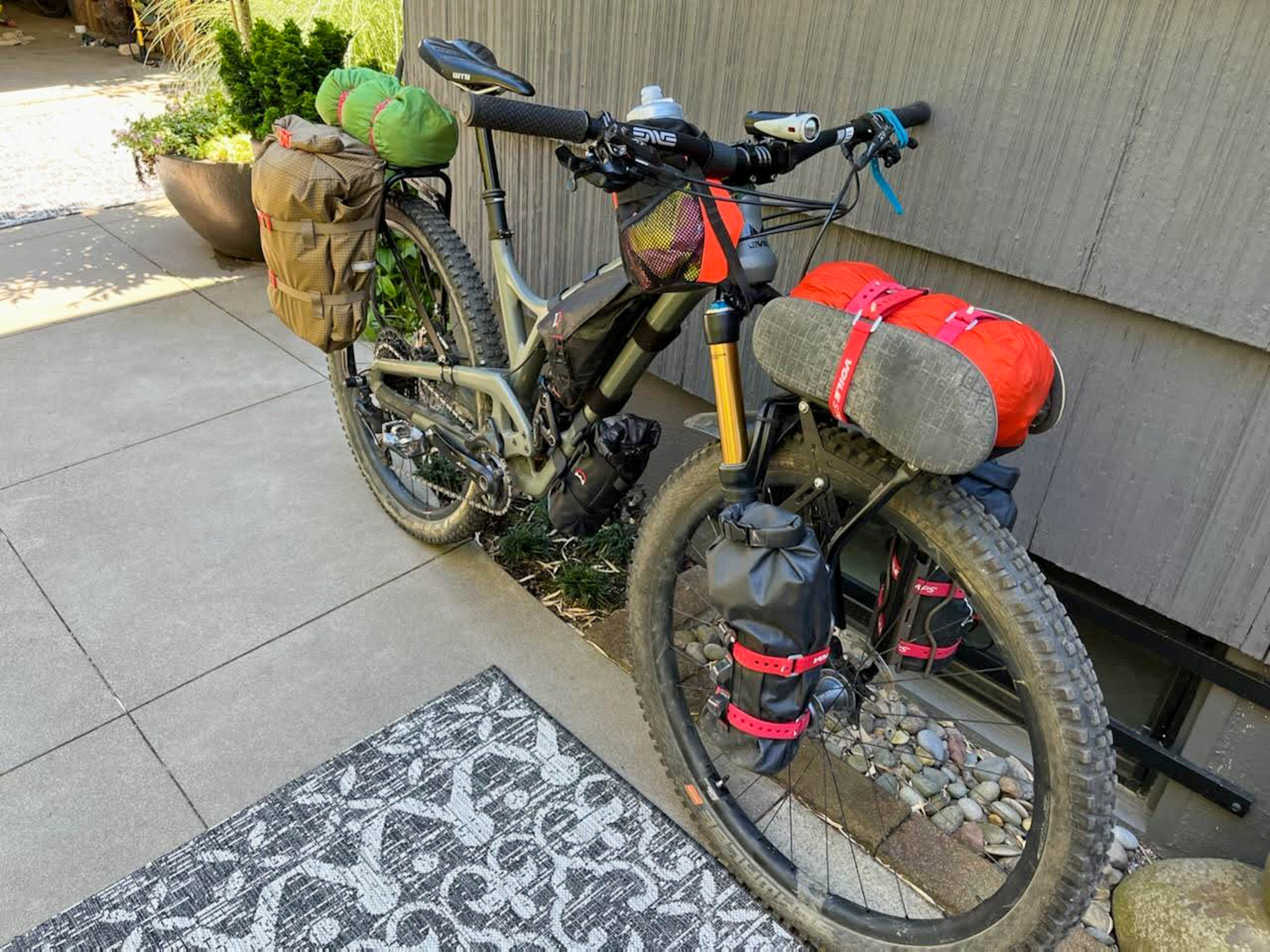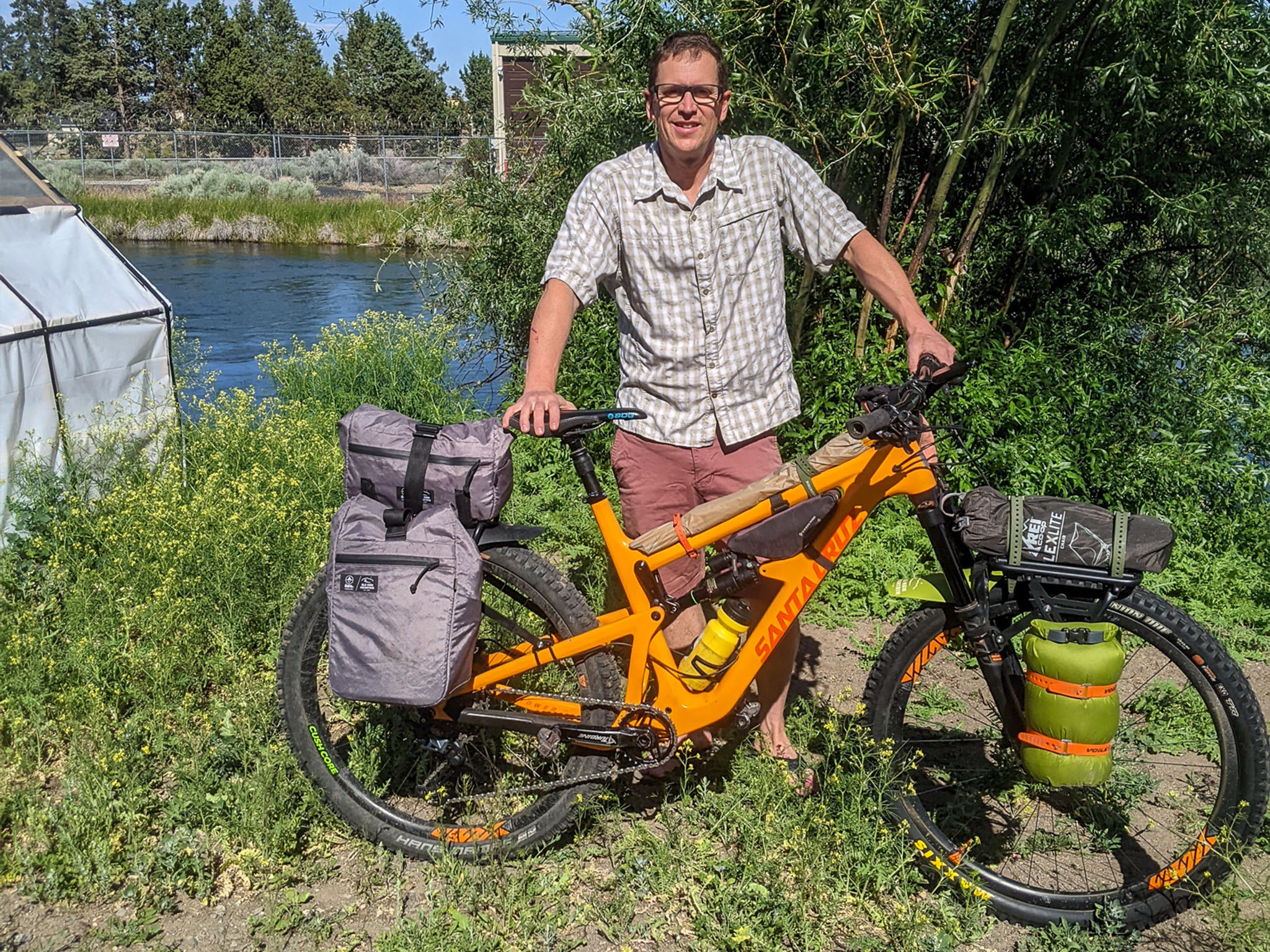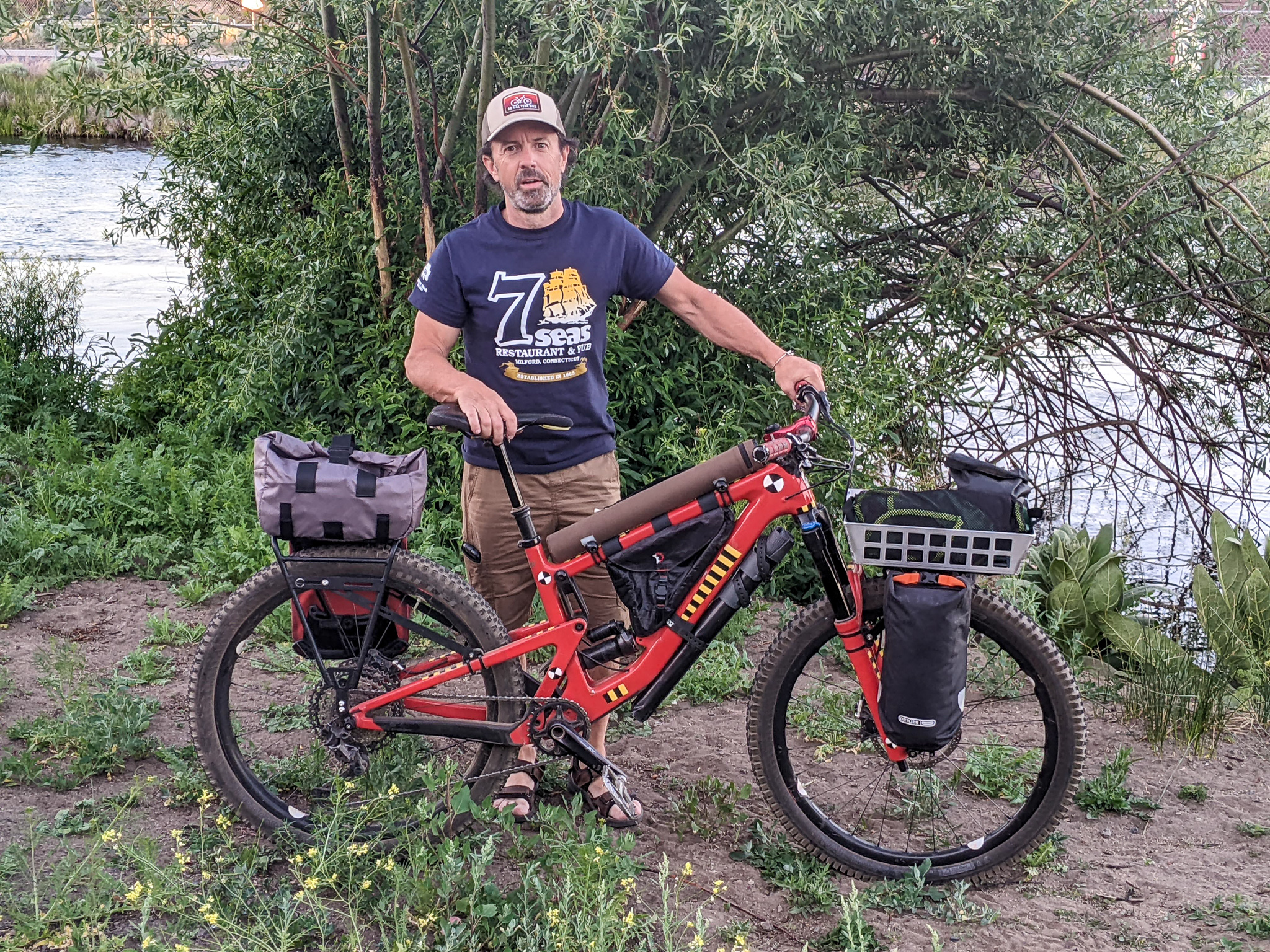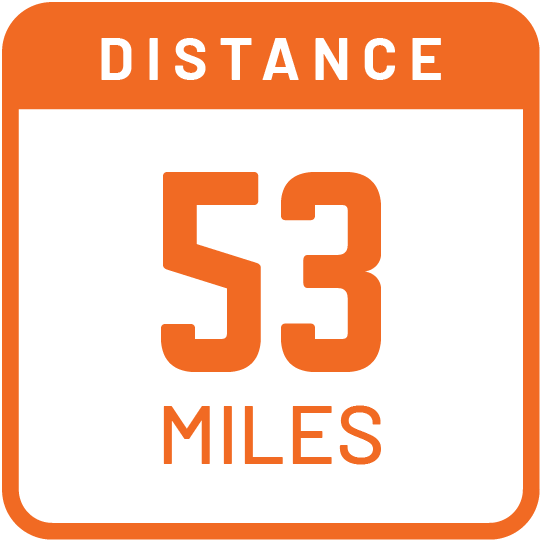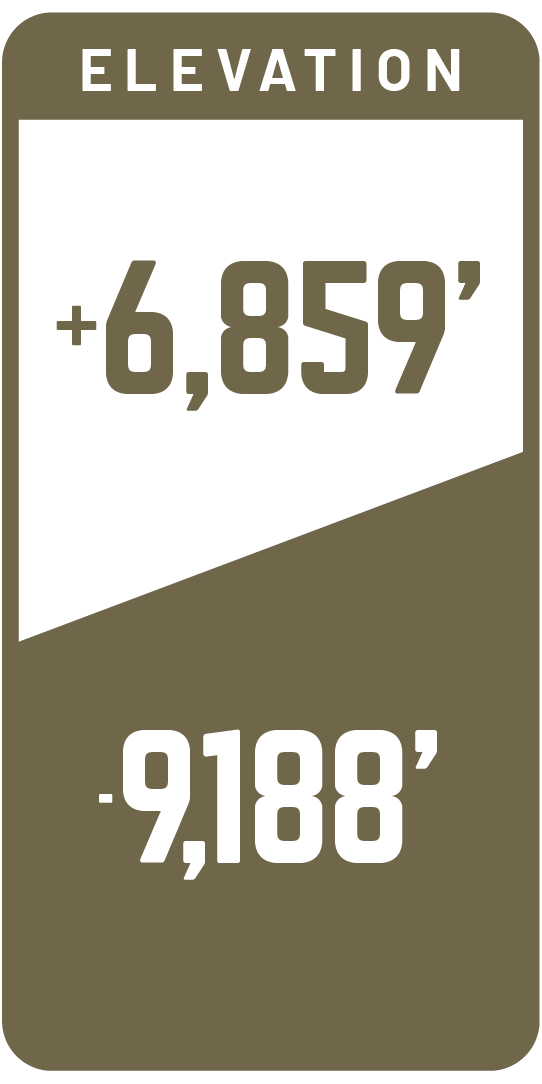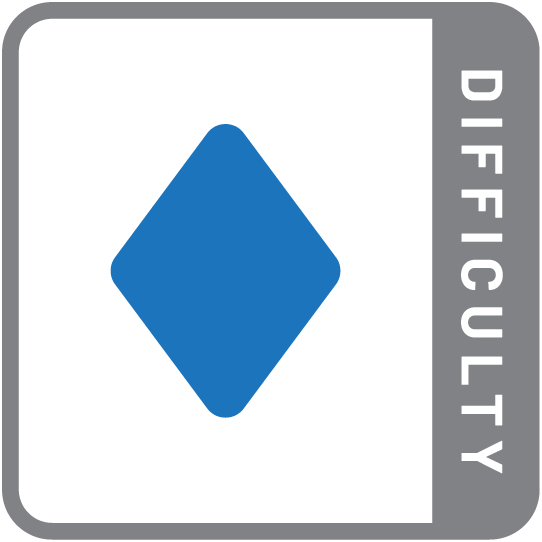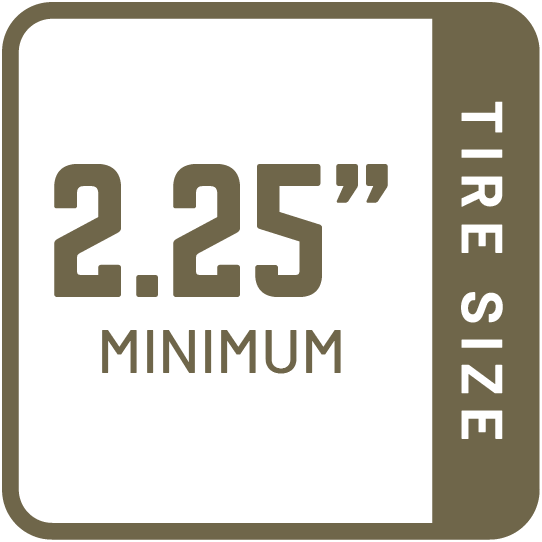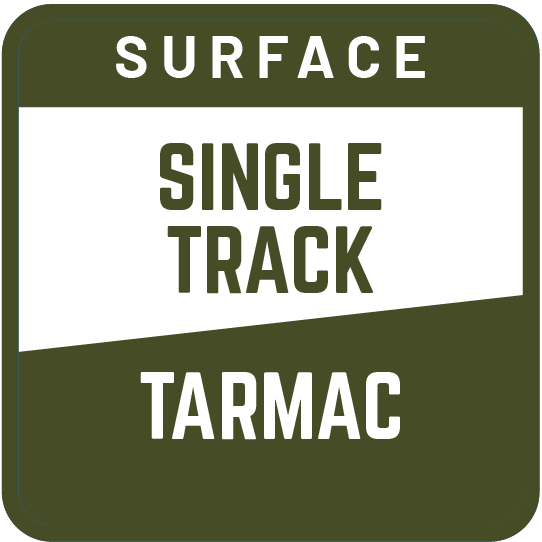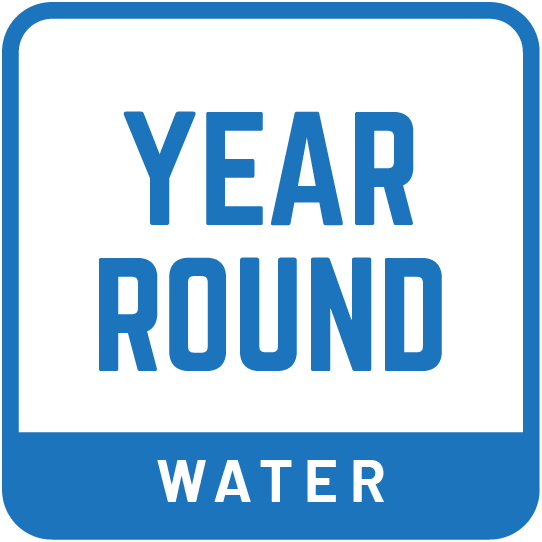 The Route
Day 1: All goes to plan.
The three of us are riding well, in good spirits and dealing with the bit of blown down trees in stride. All of the roads and trails in this area are relatively remote, primitive, and do not get a lot of maintenance. We expected a little blow down but it was perhaps a bit more than we hoped. Even so, our group arrived in camp at Boulder Lake with plenty of time for a quick alpine dip and a little fishing.
Day 2: All does not go to plan.
We left camp at a casual time and were hike-a-biking with camp still in sight. It wasn't long until we hit our first patches of snow. Cute. Take some photos and push on.
More climbing.
We ride through the freezing cold Bonney Meadows Creek at 5200 ft with snow all around us, but the weather is perfect so no worries.
Now, we're just pushing up a double track road. Within a half mile or so we are standing on 3 or 4 feet of snow and a long straight away with nothing but snow in front of us.
Derrick wisely suggests, "Hang on guys, let's make a plan". Good call Derrick, while it's only about noon, we've only made it 3 miles from camp and we've got 7 miles more to go. To make it worse, all of that is above our current elevation and much of it is north facing, so we all agree it's time to make a change to the plan.
After much review of our options, thankfully my buddy Dodson is wise enough to bring actual, physical maps!, we decided the best course was to retreat back to our starting point. We could push through just to say we did, but why, we don't have to, and it would be a really long, bedraggling day.
Ultimately, we decide to return to the truck and drive down to Camp #2, in the Hood River 44 Trails. These trails are much more popular and better maintained thanks to 44Trails.org. We find a great camp and a doe shows up to hang out with us. Never had the three of us ever experienced such an encounter with a deer.
Day 3:

25 miles of Freedom.

It's all downhill from here, and just a day ride really. We were looking at 20 miles of nearly all downhill singletrack and over 6,000 ft of elevation loss. Since we had to shuttle our truck around to Camp 2, we decided to ditch our gear. Within minutes we had all the bags off our bikes and the racks come off with just four quick bolts each, easy. We head down trail cautiously to start as the extra light bikes feel weird for just a bit.

We're taking turns leading the way and chasing each other, with plenty of short punchy climbs hiding in the long descent. It's a beautiful day with what feels like a sea breeze blowing off Mt. Hood. We finish the ride on some funky motorcycle trails that dump us off at a local tavern where we plop down to some great sandwiches and a few beverages.

Great trip! We're all pleased as can be with the adventures, the variety of riding, carrying, camping and shredding.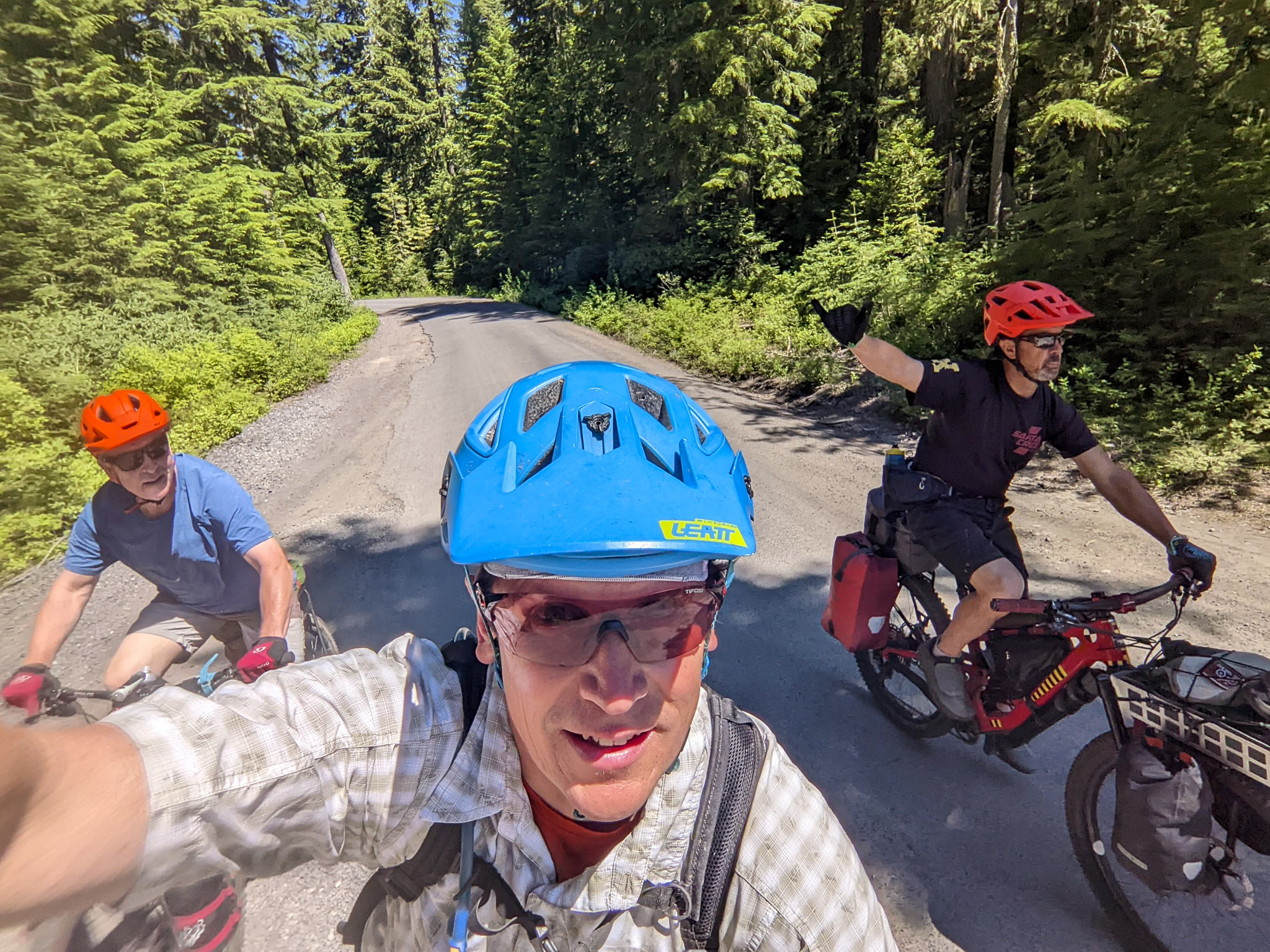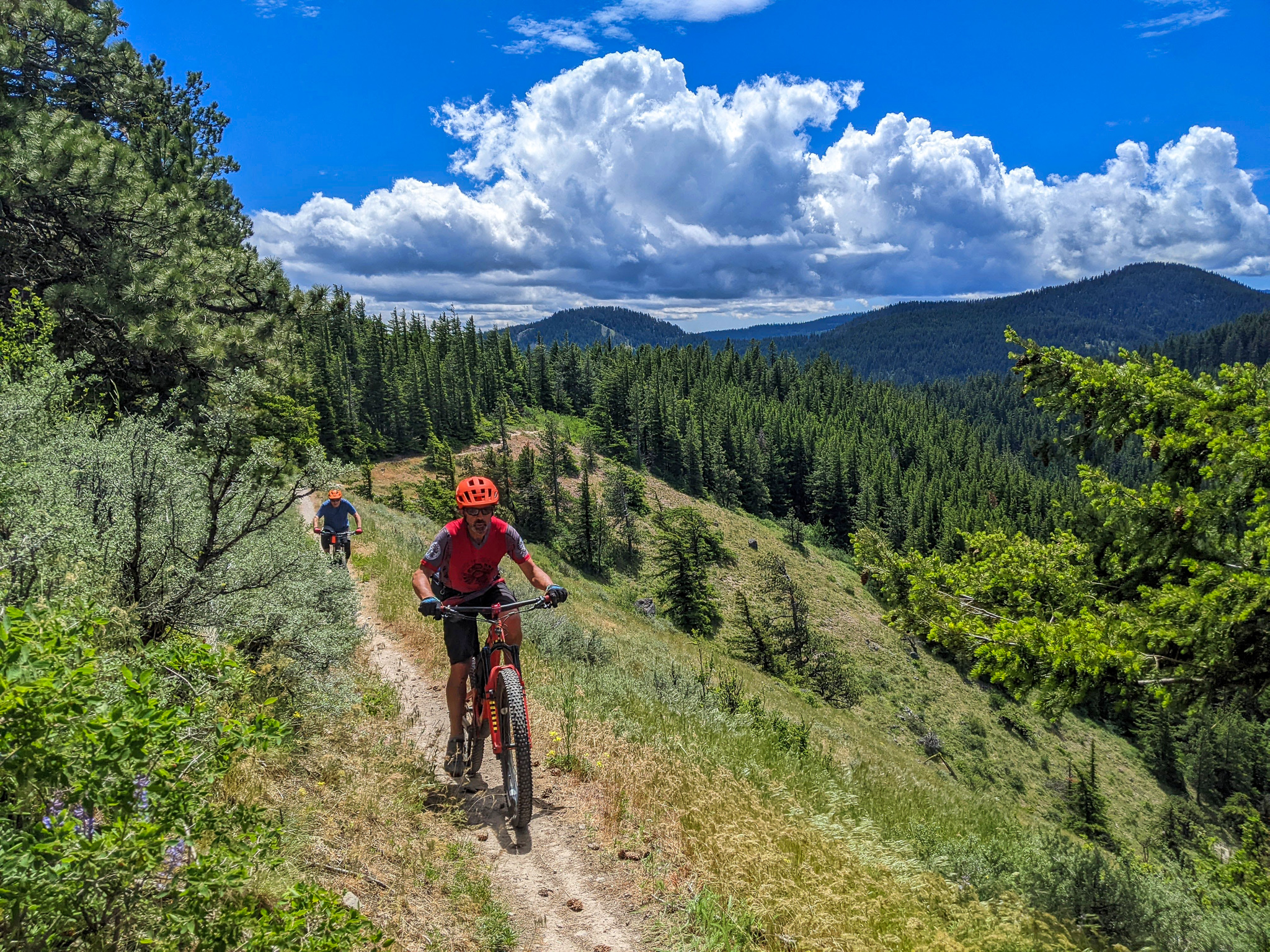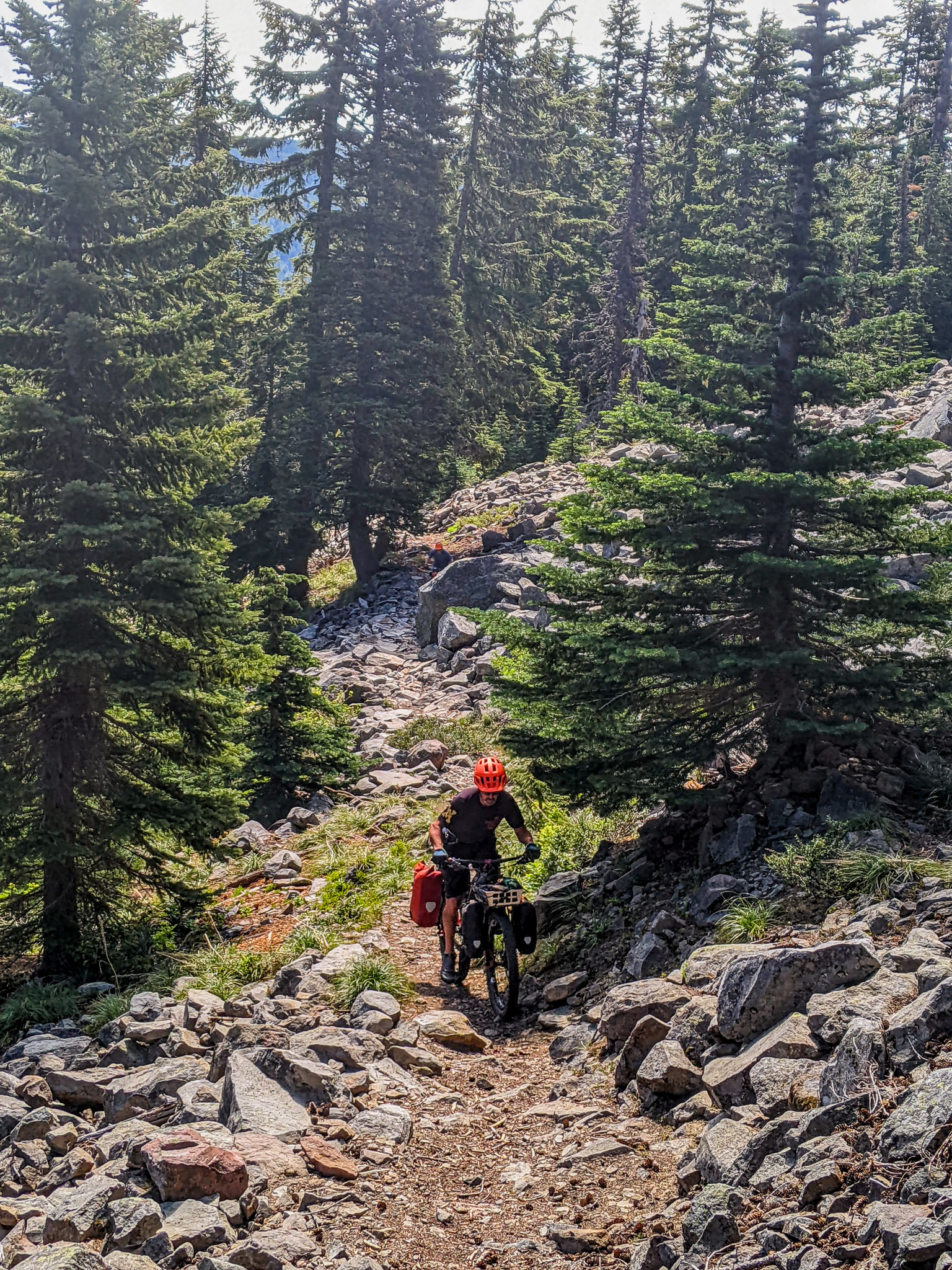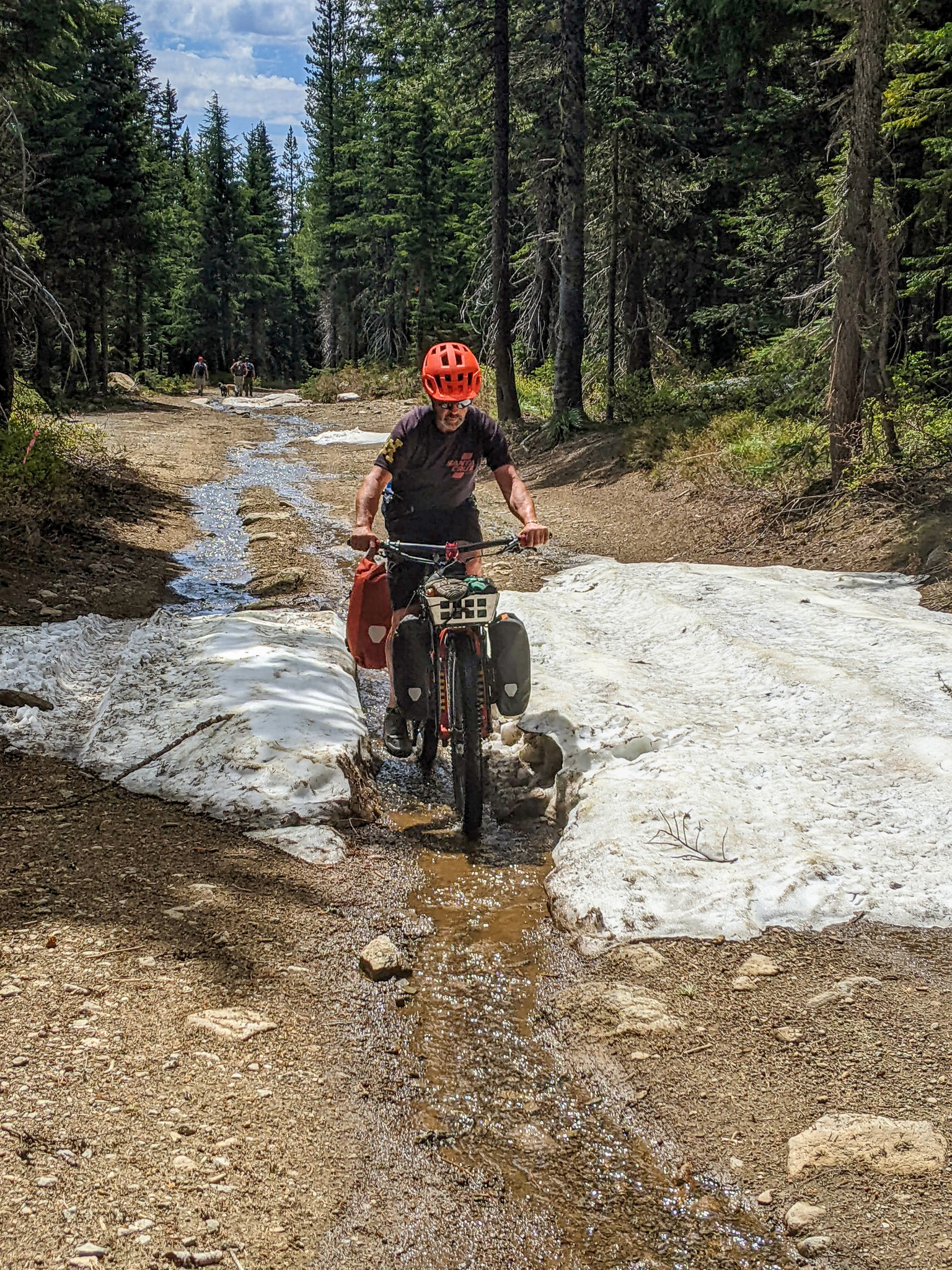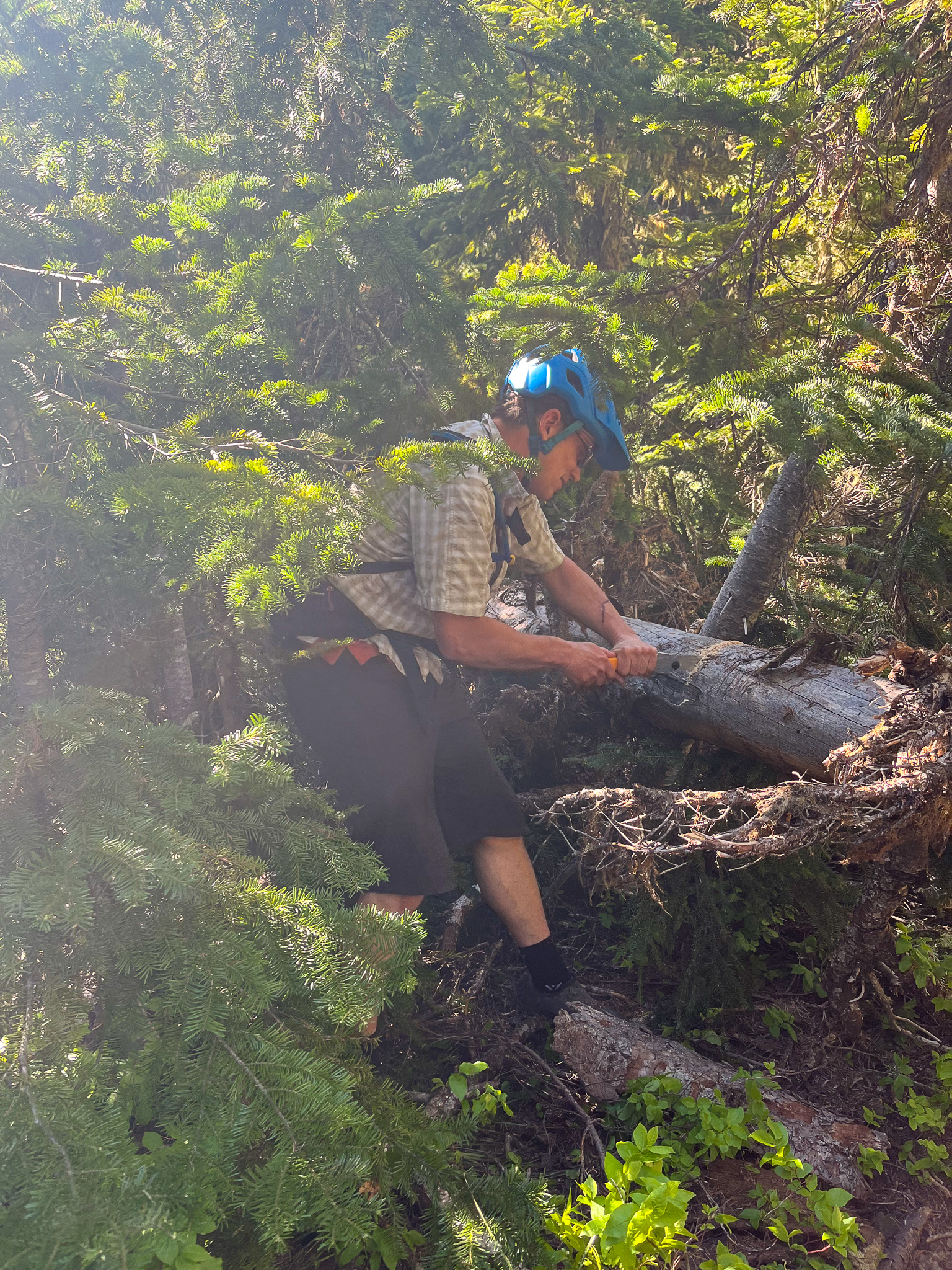 Our trip was another wonderful experience on bikes. We had a wonderful mix of: pedalling, hike-a-bike, trail work, and classic PNW loamy singletrack descending. We would highly recommend the route.
Make sure to check out the other trail offerings over at 44 trails, and sign up for a work party.
So grab your bike, some gear and get out there.