Lightweight cargo options we just couldn't wait to share.
We didn't set out to be a tease but we just can't contain our excitement anymore! Some of the supply chain delays have caught us and while that's stretched the release and development of these two products, It's also stoked our excitement to a rolling boil.
Full disclosure, we are pulling the curtain back here and sharing these with you before they are "finished". This means that looks, finish, production methods, etc are still being refined, and we don't yet have final details like price and release date. So feel free to ask any and every question you have but know that we might not be able to answer them all yet.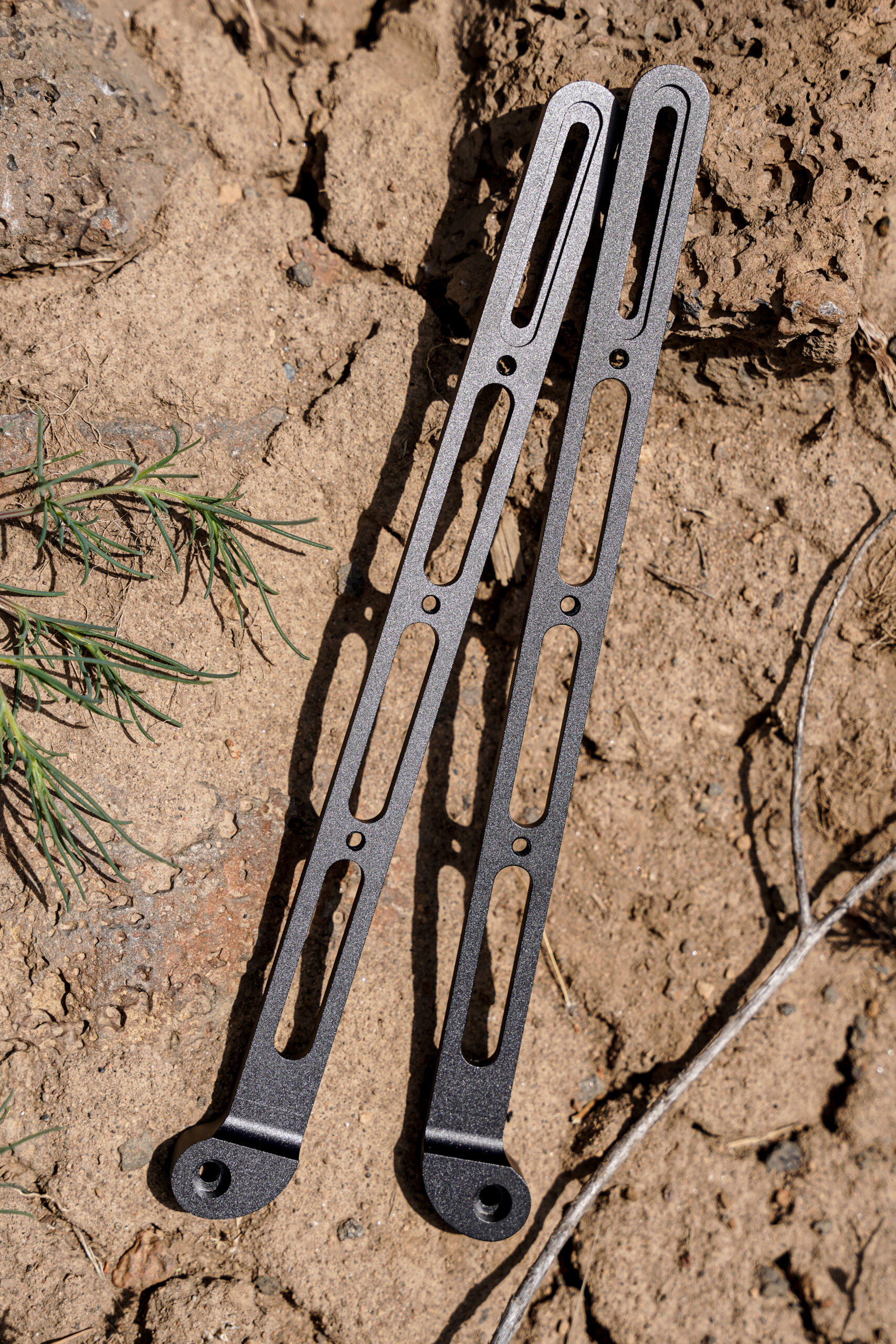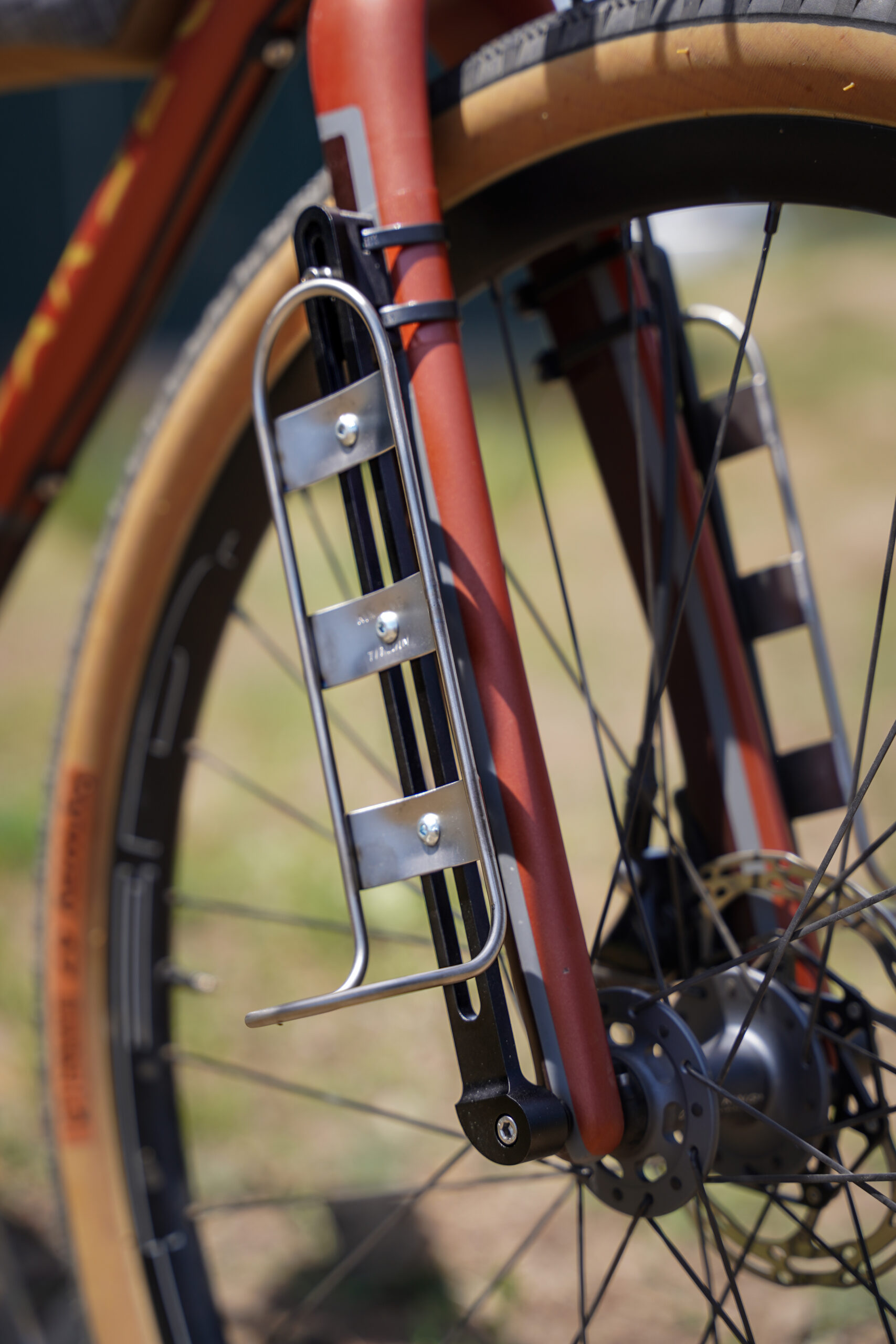 Prototype No 1. – Axle Pack
One of Old Man Mountain's standout features is that we can axle mount our racks to pretty much any bike out there. If your bike is missing eyelets to mount a rack to, or your eyelets are only made for fenders, we have a perfect solution for you in our Fit Kits. Front or rear, carbon, steel, aluminum, Ti, full-suspension or rigid, we have a fit kit for your bike.
But what if you don't want a full rack? Our Elkhorn is a minimalist rack but if you're not going to use the deck, why have it? ManyThing Cages are excellent for carrying small bags but many forks don't have 3-pack mounts to attach them to. The classic solution is to go to the hardware store and get some hose clamps, cut up an old inner tube, and add some plumbing to your bike. On a fork with round legs, it's not pretty but it's also not too bad of a solution.
It's not great though. Hose clamps usually slide down and rotate over time so you have to keep repositioning them and making sure your gear doesn't spin into your spokes.
We designed Axle Pack to be the perfect 3-pack mount.
It is securely mounted to our axle studs, so it cannot slide down or rotate around the fork legs. It can also carry a lot more than a fork that has 3-pack mounts. Most bike's mounts are rated to just 1.5kg each! Add to that low weight limit, the possibility of an impact to the bags on a tree or rock and you have a fair chance of ripping the eyelets out of your fork, especially a carbon fork. Axle Pack is rated to 10kg per pair!
Depending on the bike Axle Pack can be used on seat stays too. Just be sure that you have enough heel clearance. For the upper attachment point, we provide our tried and true mounting pucks that can be placed wherever is needed.
We're still refining the design and working with suppliers to make the axle pack as affordable as possible. Stay tuned for more updates.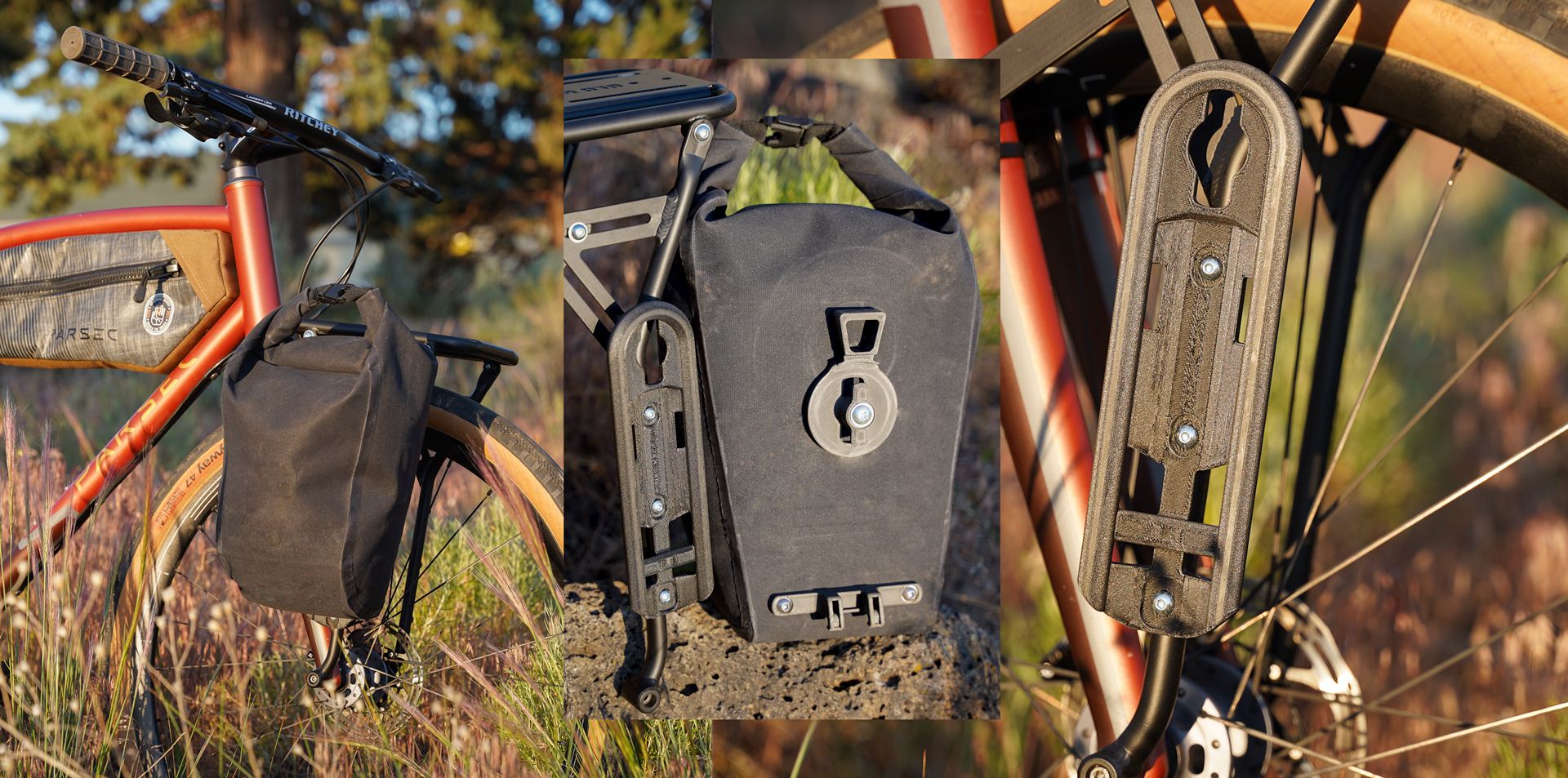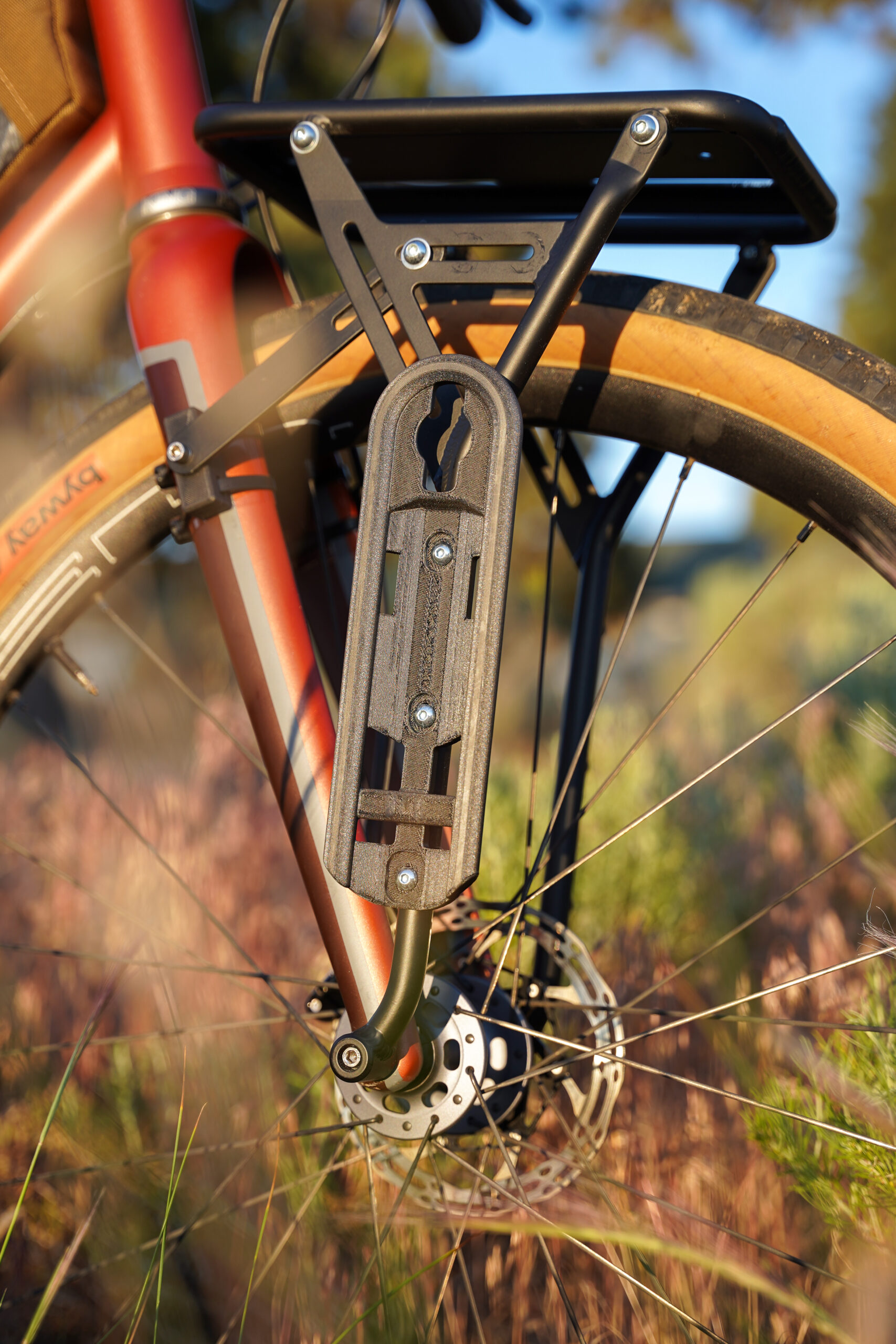 Prototype No 2. – FLIP Cage
Wow has this one been a long time in the making. We've been talking about this product for a very long time. I think our first experiments were back in 2019 or early 2020. It's had many names as the design has shifted and evolved to it's final form that we call FLIP Cage. FLIP stands for Fast Locking Integrated Platform. I think you'll agree that FLIP is a bit better to say 😉
So what is it? FLIP Cage is a cargo cage with a few tricks up it's sleeve. At it's base we have a cargo cage that has a detachable foot so you can tailor it to what you are carrying. The ace up it's sleeve is it's fast locking system. Simply rock the pack into place and rotate the lever 90 degrees to firmly lock the bag in place, ready for any trail conditions you want to take on.
Right now it is a 3D printed prototype but the molds are in the works and the final form will be injection molded nylon. This will make it extremely durable and light.
The bag shown is a simple shop-made prototype. The final bag is in development and will share the same waterproof and durable qualities of our new Ponderosa Panniers.
We're also thrilled to say that we won't be keeping this to ourselves. There are so many fantastic bag makers out there that we will be making the FLIP components available to. So if you're a bag maker and you're interested in making FLIP equipped bags, please get in touch with us!